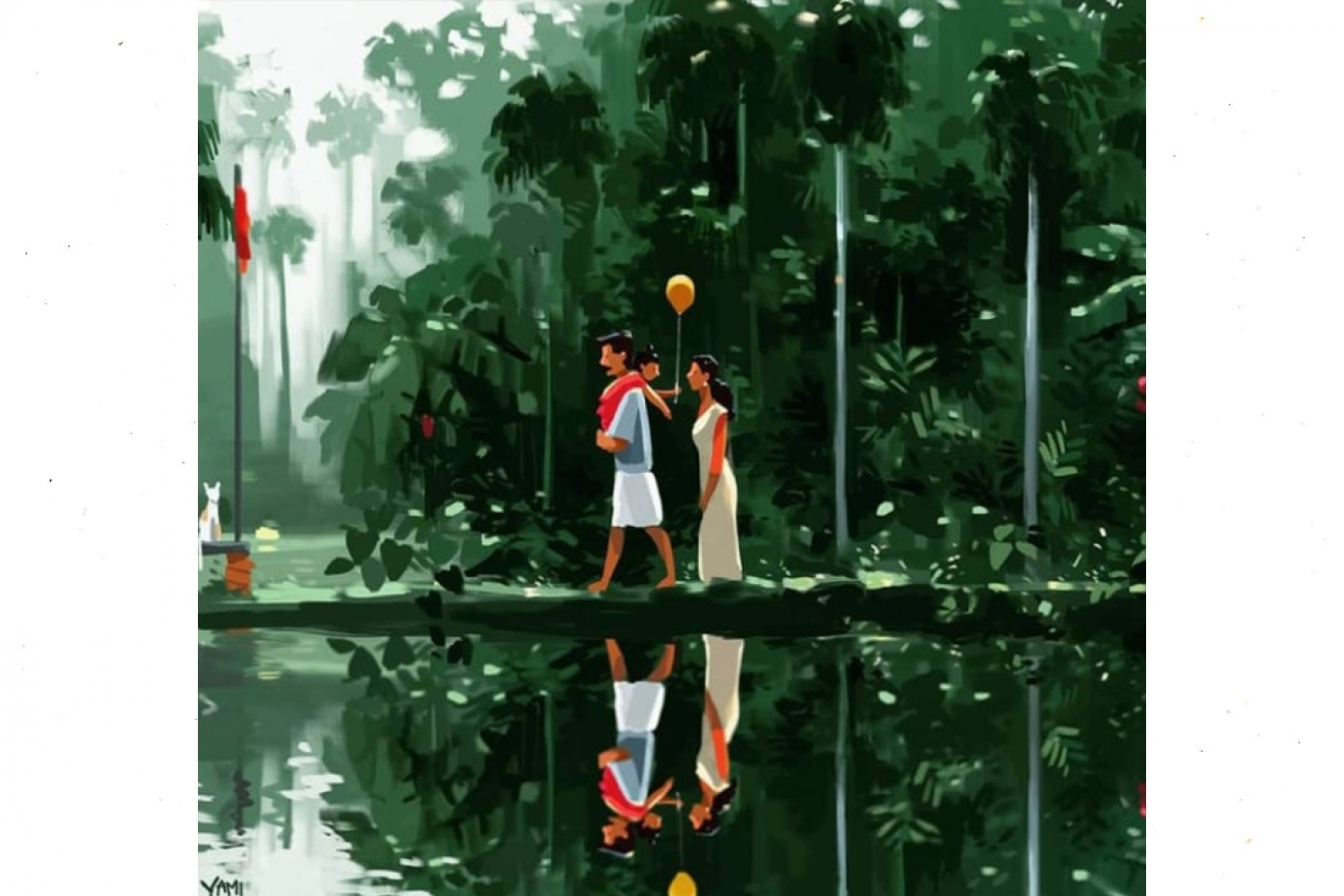 Like most designers, Yamini Sujan's romance with design began very early on in life. Both her parents had an artistic flair, which was the initial inspiration. Yamini grew up in a small town called Mahe in Kerela, which serves as an inspiration now, in most of her work. Her style is very observational and picks up on the lush greens of Mahe, the people and culture. Currently trying her hand at animation, Yamini is studying at NID in Ahmedabad, where she is busy putting together her graduation project, a book for kids backed by Otter Studio.
An exploration of her work below.
Finding a Voice
Scribblings and creating drawings for my friends in our leisure time, art competitions, these all pulled me closer and closer to art. During the state competitions I got the opportunity to meet great artists and gain more exposure. In 2015, my picture got selected for Children's Day stamp, that's when I received national level appreciation for the first time. I'd say that's the first ever design I made. Then I really wanted to learn more technical aspects.
Design Sensibility
Being a curious being, I am always exploring more aspects of design. Currently, what I focus on is storytelling through illustrations or animations. What people can relate to, and what I want to say. It may be a very simple topic or a complex one, but with the tool of designing, I try creating things that every person can understand and enjoy.
Last Piece of Work
My last piece of work is a colour study of Adalaj well in Ahmedabad. Recently, I revisited that beautiful place. Since I like background art, it's always good to do colour studies. And I really enjoy doing illustrations of the places I visit, from memory or from photograph references. People, who might have been there, would also relate to that picture or recollect their memories, and that makes me happy.
And Favourite
My favourite one is the one with my family, where we are coming back home. You can see the greenery around, that was exactly what my place looked like before, but while growing up, our place lost all of that to urbanization. It is really sad, and we're trying to recreate that at home. This greenery is still in my heart and you can see it in most of my pictures.
Influences
Most of my designs are based on real life experiences. My thoughts, nostalgic memories, incidents that happened or issues happening around. The glimpses of past and present.
Animation as a Career Choice
The question of animation not being appreciated in India has been a persisting question. We are still processing this. The animators' community is trying to build a good foundation. We need to tell stories, we need Indian animation to be recognised, accepted and enjoyed by the Indian audience, and have our own space in the world of animation. I think contextual storytelling is grabbing the attention nowadays, which is a great sign. Our animation community is actually trying to build up clarity in financial aspects also.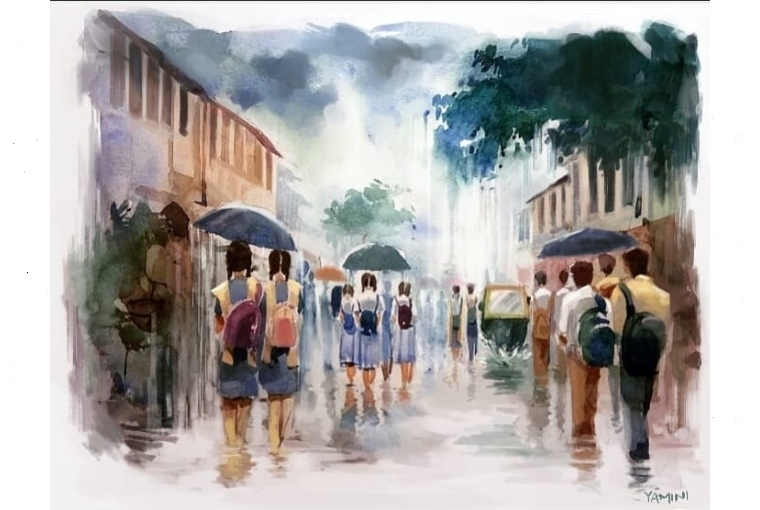 The Future
I want to tell stories, through illustrations or through animation or any medium. Be part of good projects! And try out every aspect of art without limiting myself to one (I love writing, dancing and singing too). There's only one life and I want to live it to the fullest.

Text Hansika Lohani Mehtani
Date 25-10-2021