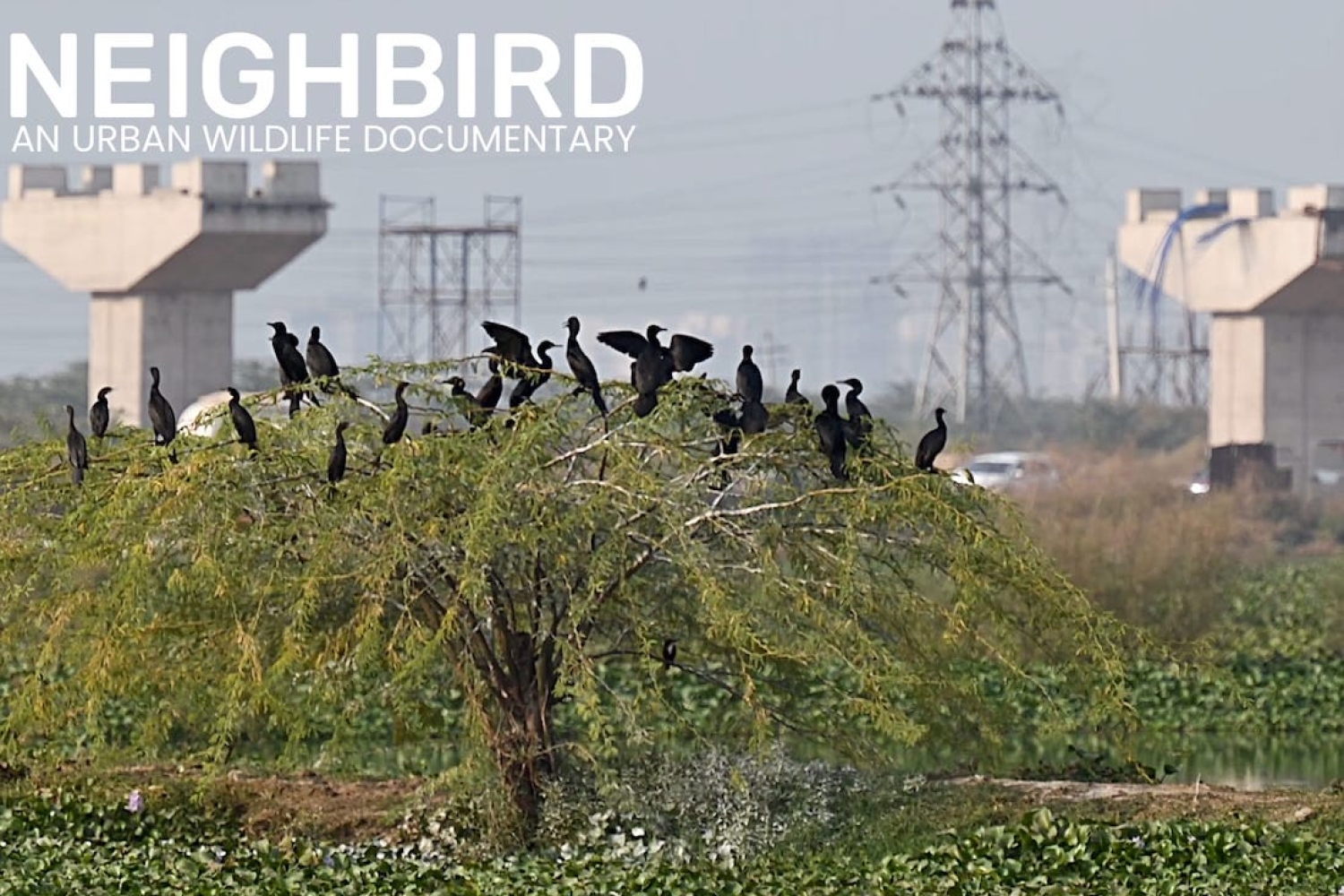 ALT EFF, after two consecutive successful years, is back in 2022 on a grander scale and is now truly pushing to put forth the conversation of environmental conservation, climate change and nature by making the festival completely accessible to all. This year the festival is completely free of cost to attend for audiences pan India. The festival which has so far taken place virtually owing to covid restrictions the last two years will have a hybrid format this year with selective screening in person and rest of the festival will be streamed online. The festival starts on 17th November and will conclude on 27th of November. This year the festival boasts of an impressive selection of 55 films from India and around the world spanning across from ada including feature films, short film and animated formats. This year, the festival has an illustrious jury including filmmaker Kiran Rao, the award winning director of Vidya Balan starrer, Sherni and also Newton, Amit Masurkar, Anish Andheira - The chief president of Wildlife Conservation Trust, along with Pradip Kishen and Lindsay Crowder. The festival is the brainchild of Kunal Khanna who is a staunch promoter of environment conservation, nature and sustainability. Some of the key films at the festival this year are:
Into Dust
Based on the true story of Pakistani activist Perween Rahman based against the backdrop of water crisis and is directed by Academy Award Winning Filmmaker Orlando Van Einsiedel.
Climate Exodus
Directed by David Baute, the film highlights the story of three women who have lost everything to climate change and now emigrate to start a new life.
How to Kill a Cloud
Story of a Finnish female scientist who creates rain using science in the UAE.
Ek Tha Goan
Tribal women on foothill of Himalayas who are the only two people left in their village, leading a lonely life who are on crossroads to decide to leave their home or stay connected to the earth and place they call home.
The Seeds of Vandana Shiva
The story of Ganchian Eco-Activist from India, who stood up against industrialists of industrial agriculture and strived for food justice movement.
All That Breathes
The Cannes and Sundance award winning film from India directed by Shaunak Sen. The story is set against the backdrop of the increasing Delhi pollution and how two brothers venture to protect one casualty of the turbulent times, a bird species known as the Black Kite.
Thengapalli
Set in Orissa, story of tribal women who stood up against timber mafia and patrolled the forest that they call home and fought to preserve it.
Neighbird
Story of how during covid a couple from Gurgaon realised that even within a sqkm of a city there's so much biodiversity but one needs to step out and explore.

Details
When - 17th to 27th November
Where - Virtually on www.alteff.in and select screenings of some movies in cities across India (keep yourself updated through their website)
How to register - Register until a day before their start date of the festival i.e. by 16th November 2022
Cost - The entries virtual festival is free of cost upon registration