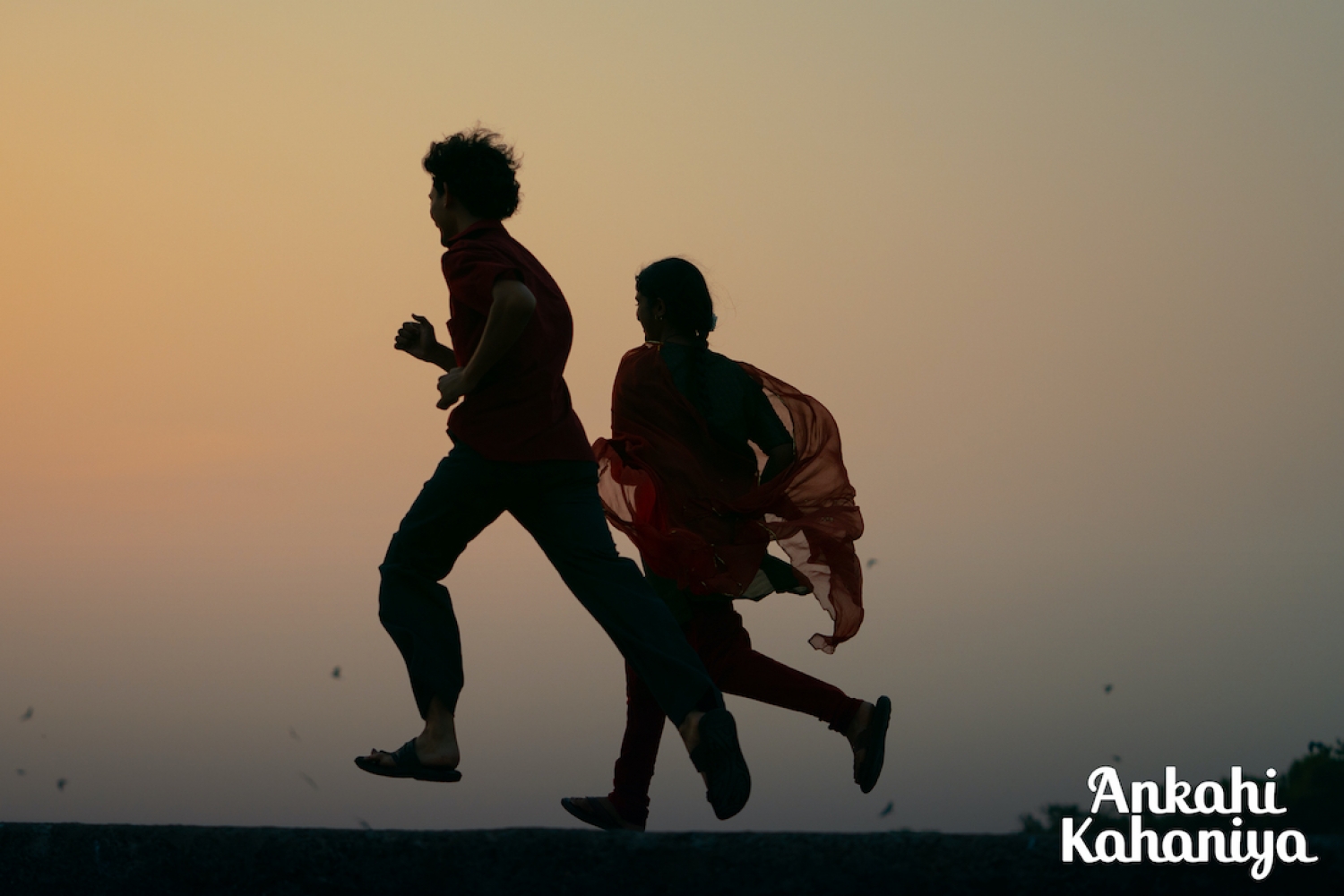 For the unknown, film lover, associate director, writer, filmmaker, and now producer, Abhishek Chaubey grew up in a film crazy family in Faizabad, Uttar Pradesh. He grew up on a staple diet of cinema and moved cities a lot. After graduating from Hindu College in Delhi, he moved to Mumbai to study film and advertising from Xavier Institute of Communications. He did a brief stint at a television company and then took his very first steps on a film set with Gurudev Bhalla's Shararat. After Shararat, he joined Vishal Bhardwaj as Associate Director on Makdee. It was Vishal who encouraged Abhishek to write more scripts after he read the first draft of a short film Abhishek had penned down. That's when Abhishek's career took off as he co-wrote The Blue Umbrella, Omkara, Kaminey and Matru ki Bijlee ka Mandola with Vishal.
Abhishek has now carved a niche for himself with the kind of cinema he makes. Stories that have a world of their own, set in small towns and in dialects audience generally don't understand. That's why he works so hard on the world-building and subtitles of his film. We had an engrossing conversation with Abhishek about his cinema and his latest short film for Netflix.
How would you summarise your journey so far?
It's just been a learning process. I very humbly say that filmmaking is like an ocean. One can only swim as far as one can, so it all depends on you. And all the films and the work I've done, rather than looking at them as stepping stones taking me upwards, it's been more horizontal. I'm just walking through it and I'm learning along the way. It's been a joyous ride.
How do you decide what to commit to? Now, as a producer, what kind of films do you gravitate towards?
Every feature film is a long commitment. You could get inspired by anything. It could be a story that you read or it could be a news headline that you came across. It could also be a world that you want to talk about and set your story in. Regardless, making a movie is almost like taking the layers off a story and getting closer to it. I think, what excites me, what compels me to fulfil the commitment is to really understand the film, the story, and what it's going to say to the audience. That's the fun thing about making a movie — it's a learning.
As a producer, I would like to produce films that I would like to watch. It's the same thing as being a director. And at the same time, I would like to engage with unexpected talent — maybe like a script that blows my socks off. That has been my primary thing. It's not that I want to make a big film as I'm not much of a business man really. I'm a cinema person, and if a script really excites me and is within my resources and ability to be able to produce it, I will definitely do that.
What was the starting point for Ankahi Kahaniya? Why did you choose the story that you chose for this anthology?
It so happened that my wife came across this short story a while ago. After she read it, she mentioned to me that it's a beautiful story and she wishes somebody would make it into a film. Thereafter I picked it up, read it and offered to her that I would like to direct it, if that's okay with her. That's how the journey really started. We worked on the script for a few months and then I wanted to make it, but at that time various other things were happening and I was trying to raise money for this film. Then I started working on something else, which is when Ashi Dua walked into my office and said that she, Ronnie Screwvala and Netflix, are doing an anthology. I thought I was very lucky as this came to me and I then gave her the script to read. Then it just flowed from there. I really wanted to make a short film for a while. This is the only short film I have ever made and it is a wonderful story. I'm very fortunate to bring it on screen.
Your stories always have a specific world where you invest so much attention to detail to populate it with its elements. Can you talk about the importance of the setting in this film?
I have always said that time and place are absolutely essential for me. I don't think stories exist in isolation. There are certain kind of stories that make sense depending on what era, what time, what place they are set in, and at the same time, what era they are shown in. One of the most exciting things for me, as a filmmaker, is to learn about various societies, various places and cultures, and then mould them into the story I'm trying to tell. That's the most fun part — world-building as I call it.
This film's story is set in 1980s downtown Mumbai. And I have a special relationship with that part of Bombay, although I wasn't around then. But I did spend a couple of years there when I came to Bombay and I have wonderful memories from that time. I thought this would be a great chance to talk about those times and my own memories through this film. And this would be a tribute to my favourite city in the world, Bombay. The time and place it is set in, then Bombay was very much the city it is now, yet there were very few things that were different. To go to that world and plant little details that you see in the film, like the mill-workers' strike and how it was affecting movie theatres, all that was very interesting for me. I learned so much.
Also, I feel human beings by and large are the same. They go through the same experiences, emotions in life. It doesn't matter if you're from India or from Peru. You can talk about emotions only if you do it in a very specific way. Only when you dive deep into somebody's life — where someone lives, what times they are living in, what are the issues of those times — can you really bring out the truth of the emotions that person is going through. And when you do that, you connect a worldwide audience to it. Even if you don't understand the language or read the subtitles, the honesty of the cinema really comes across.
Another interesting part of your cinema is subtitles. What makes you put so much effort into them?
You realise very early on that you live in a county with multiple layers of cultures. You have more languages than any other country. And it is kind of limiting to only make the movie in only one language — Hindi. When you go to North India or when you travel to region from region, you realise the differences in the dialects or the languages, like Bundelkhandi or Bhojpuri. They are wrongly said to be dialects of Hindi. They are actually languages, and in fact, Hindi has been derived from these languages, not the other way around. So I enjoy the fact that as a filmmaker, you try and show your characters as real as you can.
When you're making a film like Udta Punjab, it's very hard to imagine that police officers in Punjab are talking to each other in Hindi. I think, as Indian cinema watchers, we should get used to the idea of watching movies with subtitles. I also encourage having subtitles in other languages too, so that we can experience various kinds of movies from various parts of the countries, as they are. I think that platforms like Netflix are helping us do that. Therefore, I choose to work very hard on subtitles. I don't make subtitles for foreign audience, I make subtitles for my own Indian audience.
You've worked with the biggest actors in the industry — Shahid Kapoor, Madhuri Dixit, Naseeruddin Shah, Bhumi Pednekar — what is your process of handling actors?
I don't think there is one method or process to handle actors. You have to understand that all actors are human beings and all human beings are different. With every actor, their approach to their craft is very different. So I think it is very important, more than anything else, to understand the actor and the human being that you are working with, and then to form a working relationship with those things in mind. So I don't have a set method. I like to listen to them, what their problems are. I like to make them understand what their characters are, and I give them certain ideas about how I would want them to play it. But I also allow them and give them the space to bring their own personalities, to bring their own ideas about how they are going to be filmed.
Text Hansika Lohani Mehtani
Date 10-09-2021