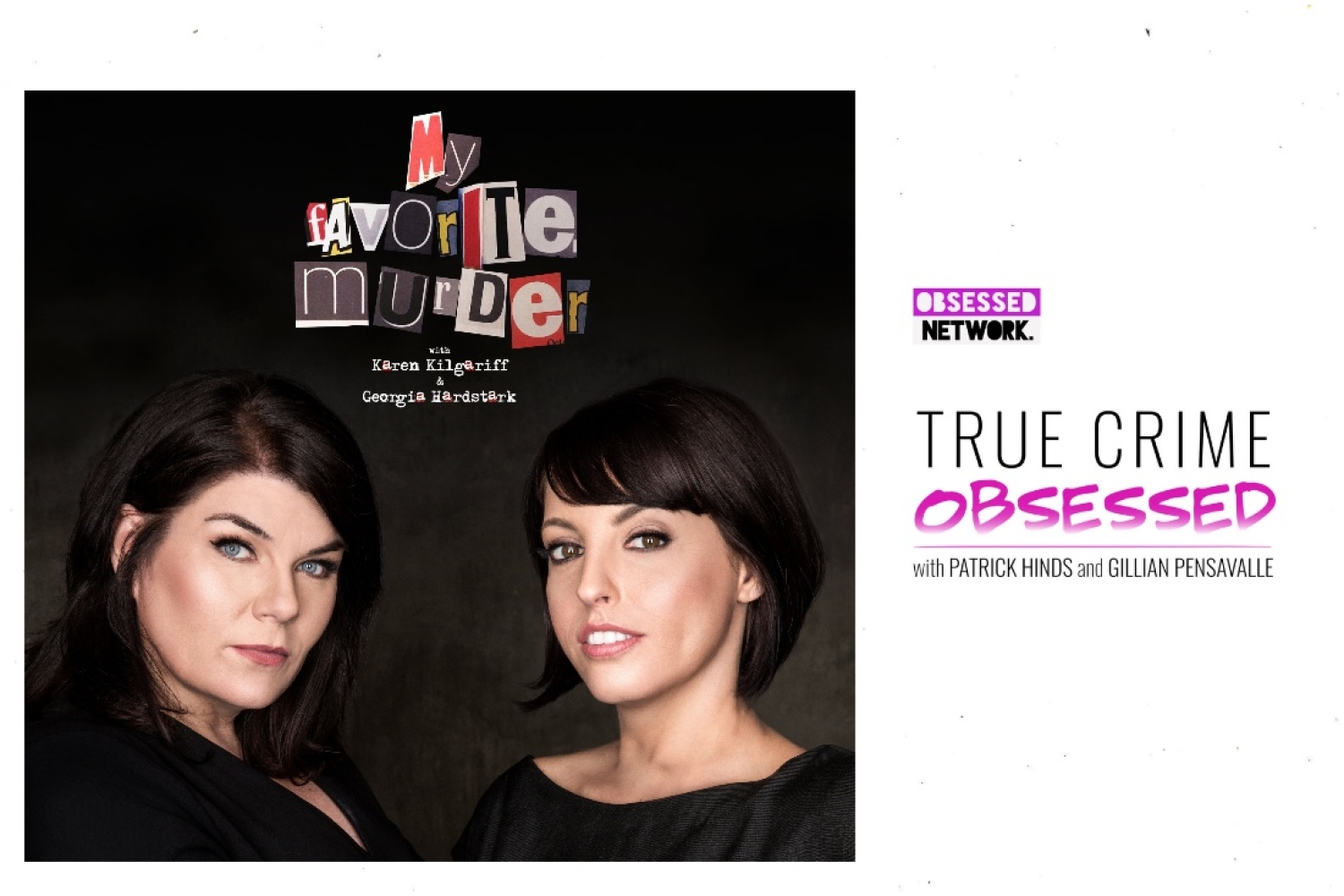 Are you as hooked as us to the second season of Only Murders in the Building? A quick Google search will tell you that true crime continues to be the most addictive podcast genre, bringing excitement and fear to our ears. For people who are new here, Only Murders in the Building follows three strangers that share an obsession with true crime and suddenly find themselves wrapped in one. When a gruesome murder occurs inside their posh Upper West Side apartment building, the trio decides to unravel the truth themselves by making a podcast out of it. They become a sensation overnight. Following that, we found ourselves searching for more true crime podcasts online so whether you're already obsessed or just venturing into the world of cold cases, here are Platform's picks for the best true crime podcasts to try now.
My Favourite Murder
If you're new to the genre, then you should start here. My Favourite Murder is a bi-weekly podcast by comedians/hosts Karen Kilgariff and Georgia Hardstark, where they talk about cases that keep them up at night. They have quite a loyal following who proudly call themselves 'murderinos'. The show is one of the biggest hits in the podcasts space, having spawned a live show and a book called Stay Sexy & Don't Get Murdered.
Serial
Serial is best known for its investigative journalism like material. Some say it has 'pioneered the style' for the medium. Released in late 2014 as a spinoff of public radio darling This American Life, Serial's first season sparked a storytelling renaissance, giving hope that an old-media format (the serialized, week-by-week radio program) could find a whole new audience for long-form audio stories, one willing to listen to and even embrace ads for brands like MailChimp. The show also kicked off a shift in the public's interest from crime stories with clear-cut 'bad guys' and 'good guys' to deeper narratives about flawed investigations and potential miscarriages of justice. It is helmed by reporter and host Sarah Koenig.
LISK: Long Island Serial Killer
For two decades until 2010, an unidentified suspect murdered nearly a dozen people, mostly female sex workers, and left their bodies along a secluded stretch of Long Island's Ocean Parkway. This podcast, inspired by the bestseller Lost Girls: An Unsolved American Mystery, recalls the gruesome case with unheard interviews from family members, police, and more.
True Crime Obsessed
Sometimes consuming too much crime stories can leave you desperately in need of a comedic pick-me-up. That's where the hilarious, theater-loving duo Patrick Hinds and Gillian Pensavalle come in. Without ever making fun of the actual crime, the co-hosts recap popular true-crime documentaries, from Tiger King to Making a Murderer, with a much-needed lighthearted, sassy twist. The best from them is their take on I.D.'s The Atlanta Child Murders, which covers the case where nearly thirty Black children disappeared or were murdered in Atlanta during the early '80s.

Text Hansika Lohani Mehtani
Date 21-07-2022