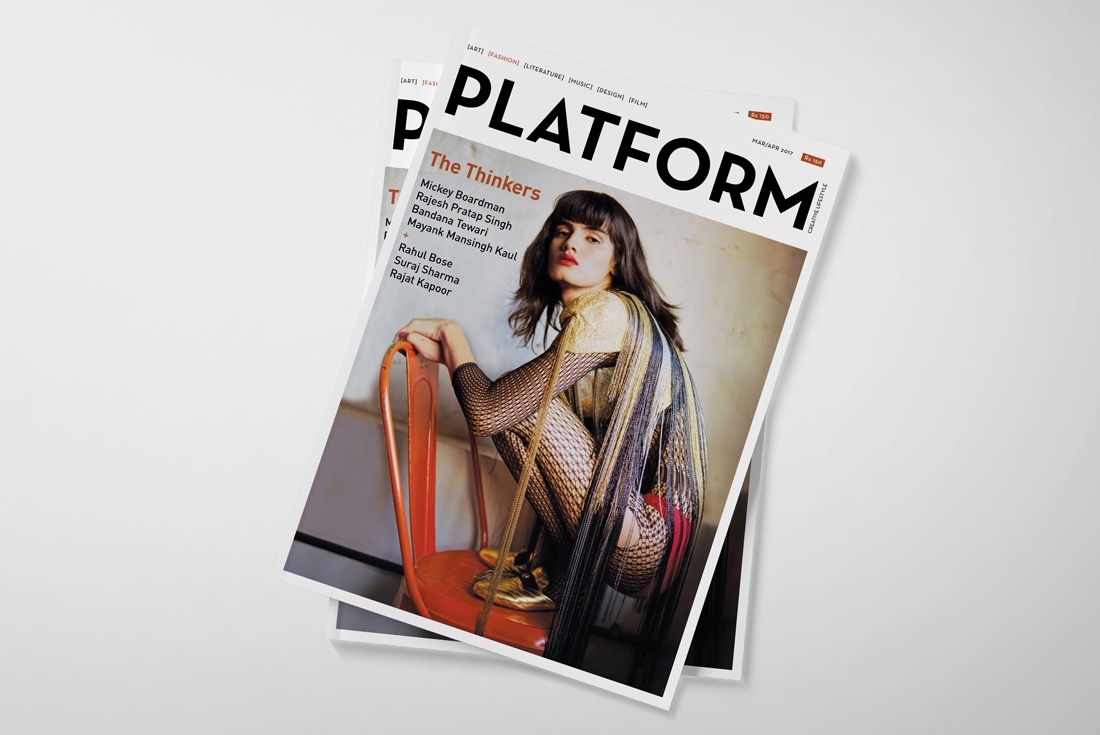 Inside our Fashion Issue 2017
Our Fashion issue is not about what's 'trending'. It's not about the hottest looks or the must haves of the season, and hence it will not be short-lived. Our Fashion issue is about the impact that fashion has on our society and culture, the importance of sustainability, the questions we ask ourselves about genderless style and where fashion is headed. And there's a lot more to it:

Cover Story
Mr Mickey
In our lead story, fashion influencer Mickey Boardman of Paper magazine shares his journey from answering telephone calls to being one of the most important figures in the fashion world. He shares his thoughts on how technology is driving fashion and at the same time causing hindrance.
Cover Story - Mickey Boardman
Listed
The Thinkers
Three strong and thinking voices, Bandana Tewari, Editor-at-Large, Vogue, Rajesh Pratap Singh, a celebrated fashion designer, and curator Mayank Mansingh Kaul—each hailing from a different branch yet connected to the same tree, share their views and concerns about the fashion industry.

Forecast
Fashion Mix
A young and powerful mix of alternative fashion evangelists, bloggers and a transgender model show what it takes to turn the sails against stereotype.
Interview
We catch up with Rahul Bose after a really long time as he gears up for the release of his directorial venture, Poorna. We discuss what took him 13 years to get on the director's seat, and all that happened in-between.

Centrestage
Suraj Sharma talks about working for the first time in an Indian production and learning what Bollywood's about through Phillauri.
Centrestage - Suraj Sharma for Phillauri
Three Minutes
Rajat Kapoor reveals his odd side and tells us why this is the year of theatre over films for him.

Film
Debut Director Shubhashish Bhutiani lets us in on his very poignant and intriguing film, Hotel Salvation, the story of a father who asks his son to take him to Benaras to attain Moksha.
Three Minutes with Rajat Kapoor
Style
We celebrate the youth with Gucci through a very edgy and hip photo-shoot by Kapil Das, and the incredible Bharat Sikka captures a story that highlights every nuance of the imagination and plays effortless tease, rounding off our pages with more intrigue.
Fashion Editorial - I Am Yours
Plus, we collaborate with the FOCUS festival, meet The Cinema Travellers, take a look at striking art about missing migrant labour from Nepal, peep into Siddharth Dhanvant Shanghvi's Private Goa and give you a taste of Erotic Stories for Punjabi Widows. Open the pages to a great spring!