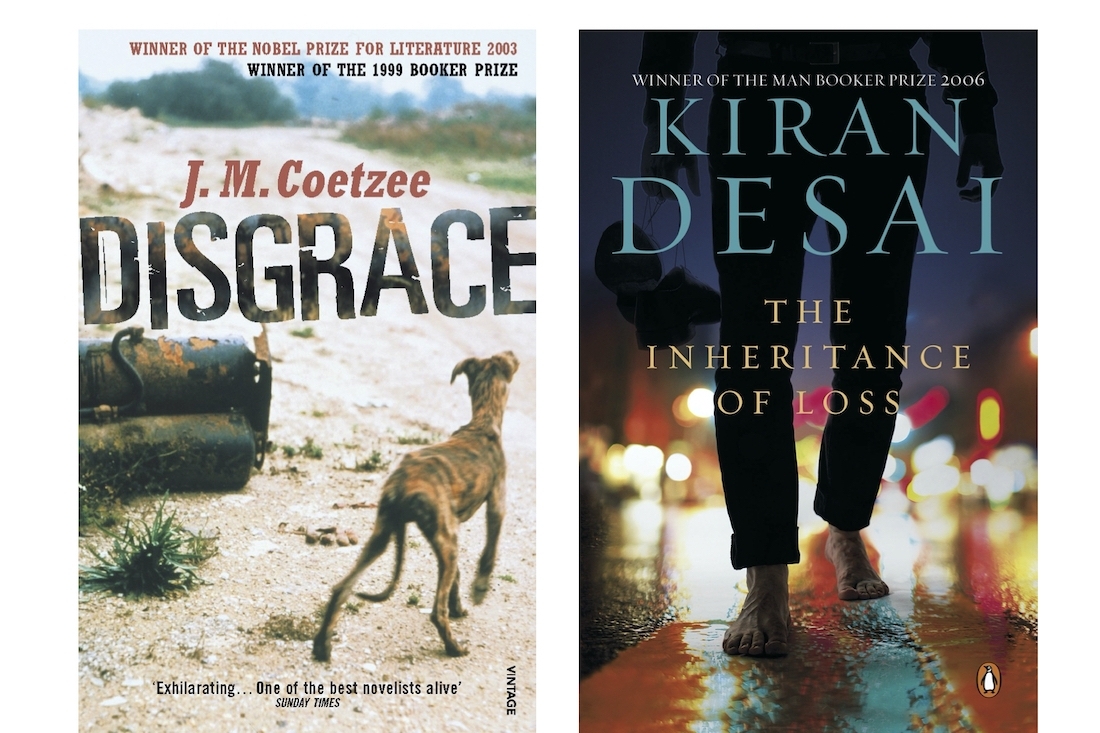 Platform Picks: Man Booker Prize Winners
The race for the coveted Man Booker Prize each year is a delightful time for bibliophiles. This year has proven to be even more exciting, with more debuts making it to the shortlist than books by seasoned writers. As the winner is set to be announced tomorrow, we present a recommended list of previous winners of the prize, handpicked by the members of team Platform.
Picks by Shruti Kapur Malhotra: Editor-in-Chief
Amsterdam by Ian McEwan
Two old friends – Cline Linley and Vernon Halliday – meet at the funeral of gorgeous, witty Molly Lane. Both men had been Molly's lovers years before their dazzling success; Clive is Britain's most eminent modern composer and Vernon is the editor of the respected broadsheet, The Judge. In the weeks that follow, Clive and Vernon's lives become bound together in ways neither could have imagined. Two dubious moral decisions and a pact made in extremis lead them both to the heart of Amsterdam. A sharp contemporary morality tale, cleverly disguised as a comic novel, Amsterdam is a must read.
Disgrace by J.M. Coetzee
Set in post-apartheid South Africa, J. M. Coetzee's searing novel tells the story of David Lurie, a twice divorced, 52-year-old professor of communications and Romantic Poetry at Cape Technical University. Lurie believes he has created a comfortable, if somewhat passionless, life for himself. He lives within his financial and emotional means. Though his position at the university has been reduced, he teaches his classes dutifully; and while age has diminished his attractiveness, weekly visits to a prostitute satisfy his sexual needs. He considers himself happy. But when Lurie seduces one of his students, he sets in motion a chain of events that will shatter his complacency and leave him utterly disgraced. Written with the austere clarity, Disgrace explores the downfall of one man and dramatises, with unforgettable, at times almost unbearable, vividness the plight of a country caught in the chaotic aftermath of centuries of racial oppression.
Hotel Du Lac by Anita Brookner
In the novel that won her the Booker Prize and established her international reputation, Anita Brookner finds a new vocabulary for framing the eternal question "Why love?" It tells the story of Edith Hope, who writes romance novels under a pseudonym. When her life begins to resemble the plots of her own novels, however, Edith flees to Switzerland, where the quiet luxury of the Hotel du Lac promises to restore her to her senses. But instead of peace and rest, Edith finds herself sequestered at the hotel with an assortment of love's casualties and exiles. She also attracts the attention of a worldly man determined to release her unused capacity for mischief and pleasure. Beautifully observed, witheringly funny, Hotel du Lac is Brookner at her most stylish and potently subversive.
Picks by Nidhi Verma: Digital Copy Editor and Features Writer
The Remains of the Day by Kazuo Ishiguro
Ishiguro at his finest, weaving a tale that is both intensely beautiful and subtle, The Remain of the Day is a compelling portrait of Stevens, the perfect butler, and of his fading, insular world in post-World War II England. Stevens, at the end of three decades of service at Darlington Hall, spending a day on a country drive, embarks as well on a journey through the past. He recalls the course of his life in the form of diary entries while the actions of the present progress in the book. Most of what Stevens talks about revolves around his relationship with Miss Kenton, the housekeeper, on a professional and personal level. But lurking in his memory are doubts about the true nature of his master, Lord Darlington's 'greatness,' and much graver doubts about the nature of his own life.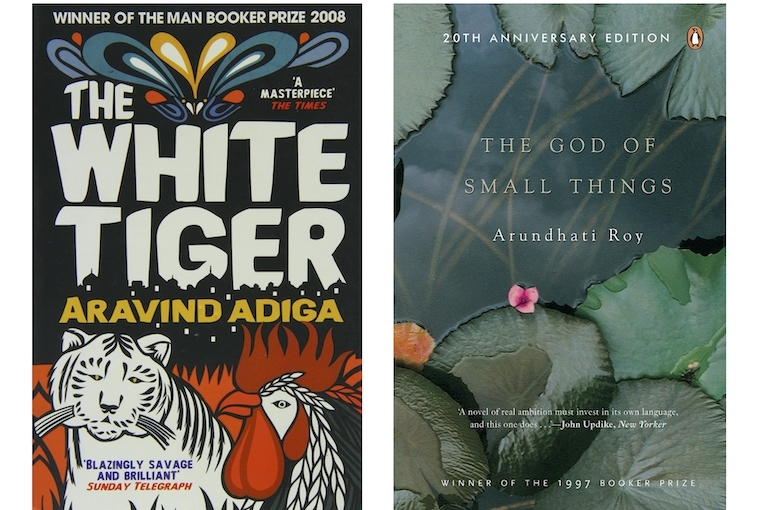 The English Patient by Michael Ondaatje
With unsettling beauty and intelligence, this Golden Man Booker Prize–winning novel traces the intersection of four damaged lives in an abandoned Italian villa at the end of World War II. The nurse Hana, exhausted by death, obsessively tends to her last surviving patient. Caravaggio, the thief, tries to reimagine who he is, now that his hands are hopelessly maimed. The Indian sapper Kip searches for hidden bombs in a landscape where nothing is safe but himself. And at the center of his labyrinth lies the English patient, nameless and hideously burned, a man who is both a riddle and a provocation to his companions — and whose memories of suffering, rescue, and betrayal illuminate this book like flashes of heat lightning.
The Inheritance of Loss by Kiran Desai
In a crumbling, isolated house at the foot of Mount Kanchenjunga in the Himalayas, an embittered old judge wants only to retire in peace. But his life is upended when his sixteen-year-old orphaned granddaughter, Sai, arrives on his doorstep. The judge's chatty cook watches over the girl, but his thoughts are mostly with his son, Biju, hopscotching from one miserable New York restaurant job to another, trying to stay a step ahead of the INS. When a Nepalese insurgency threatens Sai's new-sprung romance with her tutor, the household descends into chaos. The cook witnesses India's hierarchy being overturned and discarded. The judge revisits his past and his role in Sai and Biju's intertwining lives. In a grasping world of colliding interests and conflicting desires, every moment holds out the possibility for hope or betrayal. Published to extraordinary acclaim, The Inheritance of Loss heralds Kiran Desai as one of our most insightful novelists. She illuminates the pain of exile and the ambiguities of postcolonialism with a tapestry of colourful characters and surreal prose.
Picks by Unnati Saini: Features Writer
The White Tiger by Aravind Adiga
The White Tiger is a tale of two Indias. Balram Halwai is a poor Indian villager, whose great ambition leads him to the zenith of Indian business culture, the world of the Bangalore entrepreneur. On the occasion of the president of China's impending trip to Bangalore, Balram writes a letter to him describing his transformation and his experience as driver and servant to a wealthy Indian family, which he thinks exemplifies the contradictions and complications of Indian society. Balram's journey from the darkness of village life to the light of entrepreneurial success is utterly amoral, brilliantly irreverent, deeply endearing and altogether unforgettable. The White Tiger is a narrative genius with mischief and personality all its own.
Midnight's Children by Salman Rushdie
Winner of the prestigious Booker of Bookers, Midnight's Children tells the story of Saleem Sinai, born on the stroke of India's independence. He is one of 1,001 children born at the midnight hour, each of them endowed with an extraordinary talent — and whose privilege and curse it is to be both master and victims of their times. Through Saleem's gifts — inner ear and wildly sensitive sense of smell — we are drawn into a fascinating family saga set against the vast, colourful background of the India of the 20th century.
The God of Small Things by Arundhati Roy
Compared favourably to the works of Faulkner and Dickens, Arundhati Roy's modern classic is equal parts powerful family saga, forbidden love story, and piercing political drama. The seven-year-old twins Estha and Rahel see their world shaken irrevocably by the arrival of their beautiful young cousin, Sophie. It is an event that will lead to an illicit liaison and tragedies accidental and intentional, exposing 'big things [that] lurk unsaid' in a country drifting dangerously toward unrest. Lush, lyrical, and unnerving, The God of Small Things is an award-winning landmark that started for its author an esteemed career of fiction and political commentary that continues unabated.