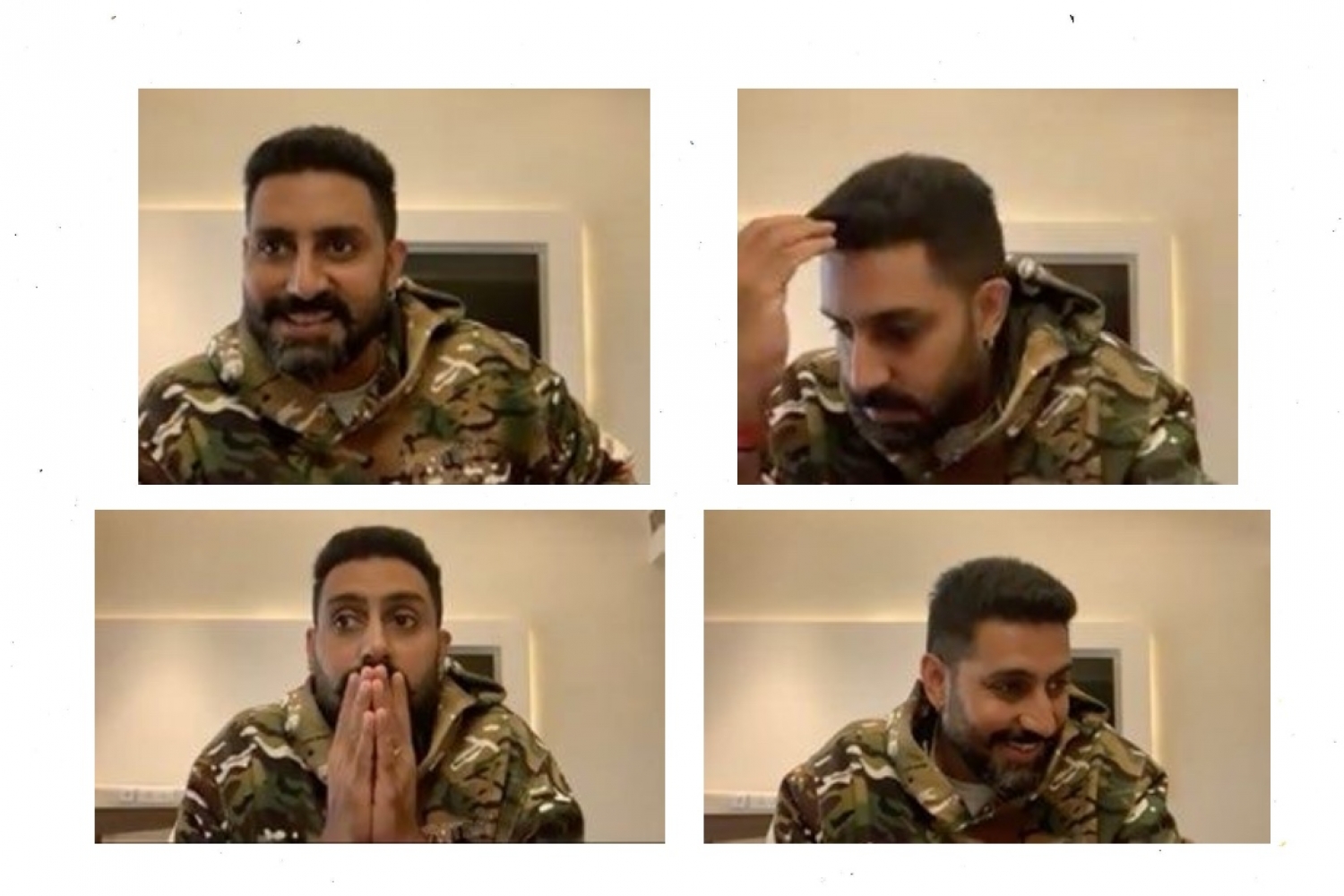 It has been over two decades since Abhishek acted in his first film. His remarkable growth and evolution has been lauded not only in his interaction with different aspects of filmmaking and entertainment. With impeccable comic timing and earnest portrayal of intense characters – Abhishek is an actor whose honesty has shone through in his bril- liant characterisation of Lallan in 'Yuva' or Sam in 'Dostana', Guru Kant Desai in 'Guru' or Rishi in 'Kabhi Alvida na Kehna'. Last year also saw him explore a dark side in 'Breathe', his OTT debut and most recently 'The Big Bull'. Not one to give up; not one to take things for granted, Abhishek shares the many learnings from the industry that is home to him.
Why do you do what you do?
I do what I do because I love watching movies and I love being part of movies and I love making movies.
First job
As a production assistant on a film called 'Major Sahib', which had my father and Sonali Bendre. I was a production boy and got one rupee per month for it.
First memory of performing.
I think when I was in kindergarten in a school called Bombay Scottish in Mumbai and I remember it was for the annual day, I played Daisy from the song Daisy Daisy. But the first time I got to play the main lead was in the third grade as Chief Big Bear.
What is the essential criterion for you to take on a project?
The first and foremost thing for me when I read a script is to ask myself that is this something that I would like to see? And I ask that keeping the audience perspective in mind. That's the foundation stone and after that you base it from there on end. Then of course, as an actor, the role needs to be exciting - is it a character I would like to explore?
What gives you a high about acting?
Every morning when you drive to work and you enter that studio, it's just that energy, the pleasure of performing, working and interacting with great talent, going through the whole process till you reach the final film and then watching the final product is exhilarating.
You have shared inspiring stories on screen – these stories came to you but is there any one person living or no longer alive you would like to play or produce?
You know I have never been good at answering this question but before I became an actor I was spending an afternoon with Shahrukh and I asked him 'what is your dream role?' and he said something that has become my mantra ever since – he said 'my dream role is the one that I am doing at that time because if it's not then why am I doing that film?' I took that to heart and feel too that the film I am doing at the time is the film.
Difference between OTT and Cinema – does the artistry remain the same?
The artistry remains the same, what changes is the writing. I feel writing for digital platforms is very different than writing for cinema. In film you write keeping two/ two and half hours in mind and in shows you are writing keeping ten/ten and a half hours in mind. You get to expand a lot more and get to add a lot more layers and subtexts but you can be boring. As the viewer has the luxury of time, the minute he or she is bored, that one button on the remote will be pressed and they will move on. Whereas once they are in the cinema hall, it will take an extremely bad film for them to leave midway.
What kind of character are you hesitant to play?
I am not at that age anymore but I was really bad and hesitate to play the college lover boy.
If you were to go to a costume party what costume would you wear?
Superman.
When is the last time you did something for the first time?
Being in the profession I am in, you pretty much get to do a lot of things for the first time.
What has been your deep learning?
Believe in yourself. Work really hard and it will all fall into place. Never, ever give up.
What do you like about social media?
What I like about social media is that it enables me to interact with my fans and that was the main reason for me to get on it. I have direct access to them and they to me so I like the fact that I am accessible to the people I work for.
Freedom for you means?
Freedom of choice.
One lesson in life you have learnt and you want to pass on?
Never, ever give up. Believe in your dreams and do everything to protect it and achieve it.
Your greatest achievement so far?
Greatest achievement so far is that I put a smile on my family's face.


This article is an all exclusive from our Bookazine. To read more such articles grab your copy here.

Text Shruti Kapur Malhotra
Date 04-12-2021