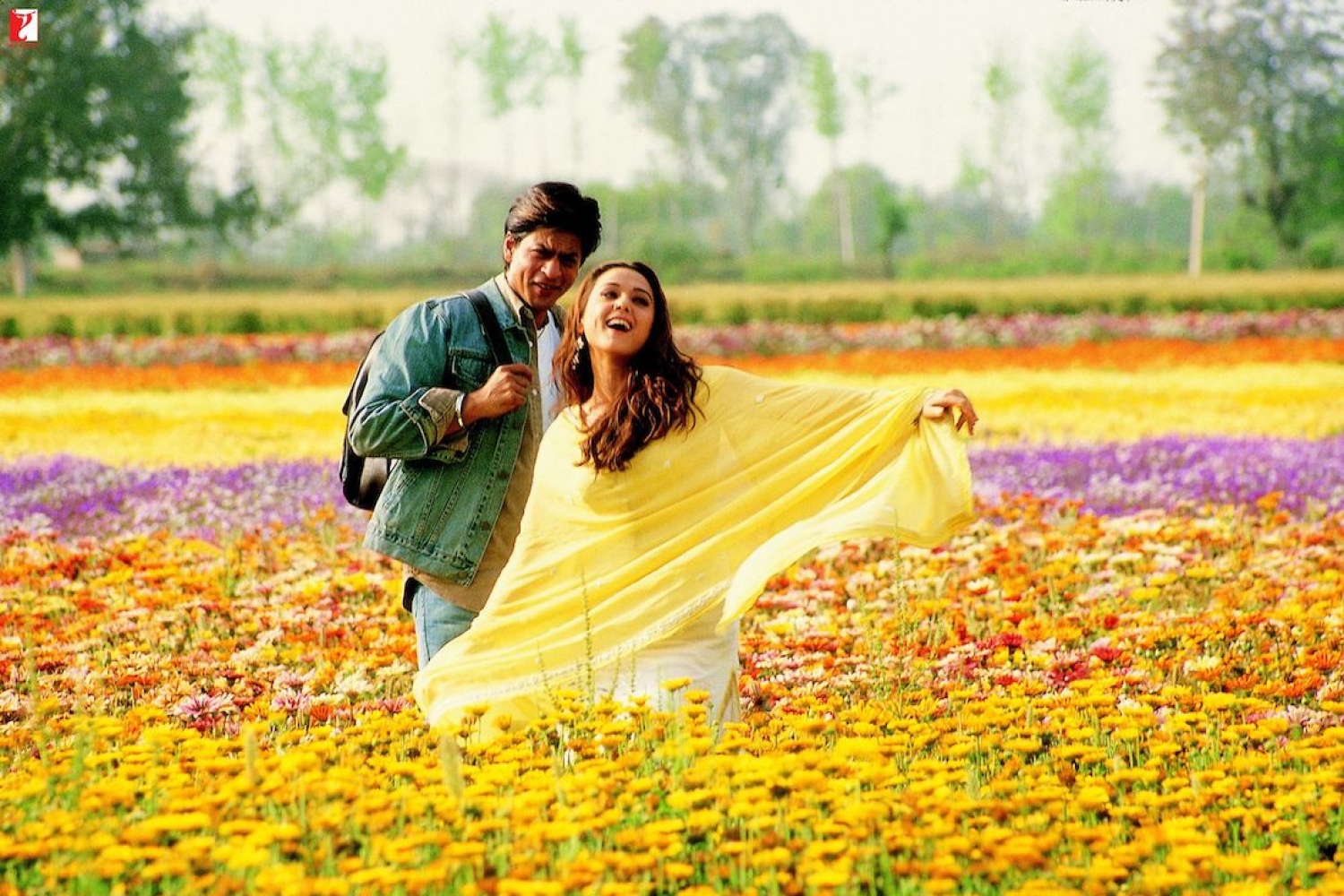 Smriti Mundhra grew up with Hindi cinema. It was a huge part of her life, not only as an Indian but specifically as an NRI because it was her closest connect to home. "It was sort of how we learned to speak the language and how we learned about our festivals, and it influenced what we thought India was like. Films were hugely influential in my life growing up," Smriti recalls. To explore that further, Smriti recently made a docu-series for Netflix that explores the era of Yash Raj. How first Yash Chopra, and now his son, Aditya, have changed the entire landscape of Indian cinema.
Her work in the past shows how she is most comfortable with real life cinema. Her production company, Meralta Films, specialises in documentary films and non-fiction content. Mundhra won the Albert Maysles New Documentary Director Award at the 2017 Tribeca Film Festival for her first feature documentary film A Suitable Girl. In 2020, she was nominated for the Academy Award for Best Documentary Short Subject for her film St. Louis Superman.
We're in conversation with her to know more about the show.
Tell us what you think of the Yash Raj legacy?
Living outside India, I could never fully relate to American television or Hollywood movies and the protagonists and the storylines that I saw there. But in some way, even with the Hindi films that were really fantastical and a world away from where I was living, I somehow just felt very connected to them. And I felt connected to other people, other Indians in the diaspora, who also felt very connected to those films. I don't think I was thinking of this at the time, but in hindsight I can definitely say that even just seeing heroines and heroes that look like me, and look like my people, that was not something at that time we ever saw in mainstream American films or television. Seeing Kajol as a leading lady in DDLJ, which felt like an approximation of my life in some ways — like seeing an Indian family living abroad and seeing Kajol and SRK as the leads of that film — that was something I could never experience in mainstream American entertainment. It was only something I could find through Hindi films, and it was very special to me.
Can you tell me how and when did you decide to document it?
As I progressed in my career, one thing that I always really wanted to do was make something that explored Indian cinema. And really contextualised it, not just the singing and dancing and the colours, but I wanted to look at it through the lens of its cinematic language, impact and cultural influence. And Yash Chopra as a filmmaker was a great lens through which to tell that story because of the longevity of his career, spanning so many decades and so many different eras. India was changing, like his films. And that was like an early kind of decision. I thought that this would be a great lens through which to tell the story.
The first thing when you're making an a docu-series like this is you need access. You need access to all of the films and the music and all of those materials. So I had to first go to Yash Raj Films and see if they would give me access to all of that archive, and all of those materials. So that was my first step as I pitched them the idea. And thankfully, it resonated with them.
The risk-taker Aditya Chopra becomes a bit vulnerable by the end of the docu-series. What do you think of his journey?
Honestly, I think it's been remarkable. Just as a filmmaker, I've learned so much from learning about his journey and hearing him talk about films and his process. It's not a surprise when people who have had a lot of advantages in life and access and privilege, et cetera, do well or they succeed in some way. Like, that's not a surprise. But what is rare to see is somebody with advantages who has taken what they've been given and compounded it so profoundly. When you see somebody who has so gone so far beyond the simple term success, and has become truly somebody who has like changed the entire landscape. It's not by accident. He had a clear vision. And I think that's kind of what was really fascinating to me about Aditya, is that he took the advantages that he had and he said, now I'm gonna compound these over and over and over again, and I'm gonna point to a spot on the horizon and I'm gonna chase that vision.

Karan Johar and other people on the sets of DDLj talked about how their filmmaking styles are alike yet different. Can you elaborate a bit on that?
I think what they had in common was a passion bordering on obsession, not even bordering, like an actual obsession with filmmaking. Both of them said that that was what they lived for — to make movies. But I think where their styles divided is that Yash Chopra was an extrovert and he loved being around people and he loved this sort of tactile nature of filmmaking. The collaboration and the camaraderie, and he really just operated from a place that gave him joy — the act of creating with others. They just thrived in different environments, in their careers and in making films. And when you see hours and hours of filmmaking, you see that Yash Chopra was much more intuitive as a filmmaker, and Aditya was more discerning and calculated. And I don't mean that in a negative way, I just mean like he thought about every choice. And Yash Chopra was very much about instinct, like, what am I feeling in this moment? So I think that's another way in which they're very different.

Words Hansika Lohani
Date 09-03-2023