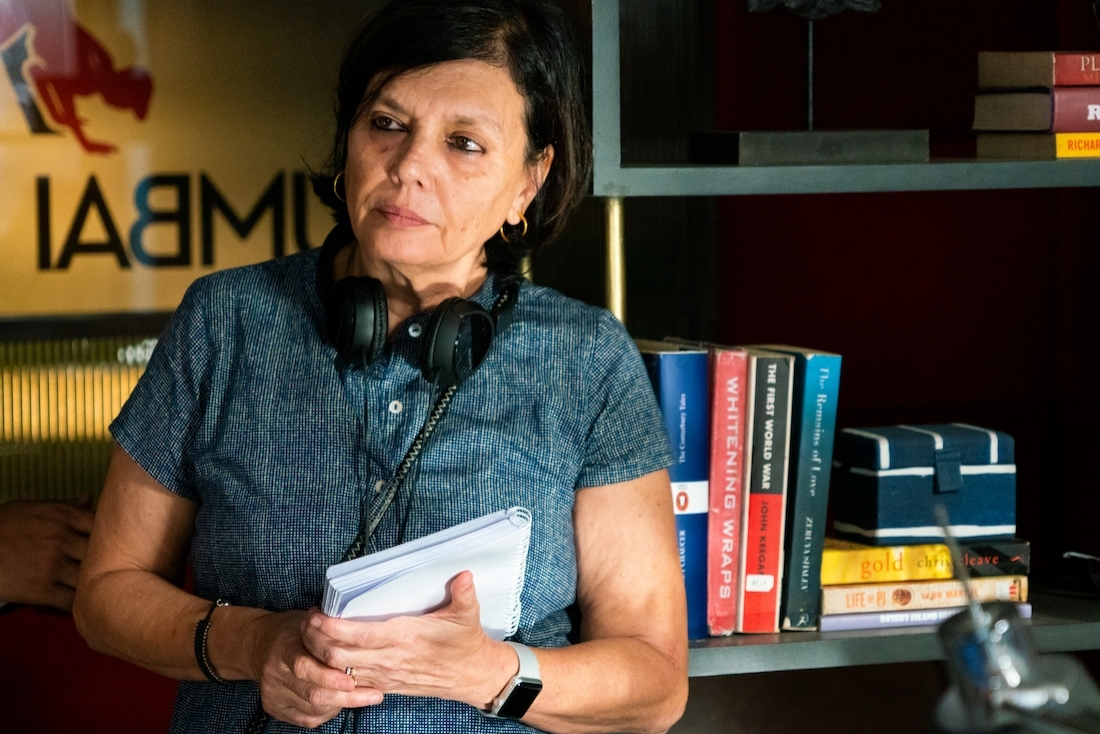 Sooni Taraporevala
Yeh Ballet
For someone I know rather intimately, Dance is his life. The creative medium has been his passion, his bread & butter, his family, and his solace. His conventional family never understood his love and passion for dance, but he surged against all odds to pursue it and emerged victorious by turning it into a successful profession. So, it was almost surreal for me to watch a film based on the lives of two boys with a similar story.

Yeh Ballet, a Netflix original film directed by Sooni Taraporevala, is based on the true story of Amiruddin Shah and Manish Chauhan, who belonged to very poor backgrounds but wanted to learn the elitist dance form, ballet. They eventually get discovered by their Israeli ballet teacher Yehuda Maor. Both the boys then fortunately get selected by ballet schools in America and are now pursuing their dreams of learning the dance form. As this extraordinary tale is brought to screen by Sooni, we spoke to her to know more about the film, the casting process and how her work and focus has changed over these years.

How were you led to the story of these two unconventional boys and why did you think it was important to narrate it?
I think it was essential to tell their story because it was such an incredible, almost outrageous story. Ballet is something that has been very traditional, niche and elitist in India. Not many people know about ballet and only girls have learnt ballet. Also, when you do learn ballet in India, you learn it from a very young age. The fact that these two boys, who came from a very poor background, who had never heard classical music, went on to be so good at the dance form is just an incredible story that I wanted to tell.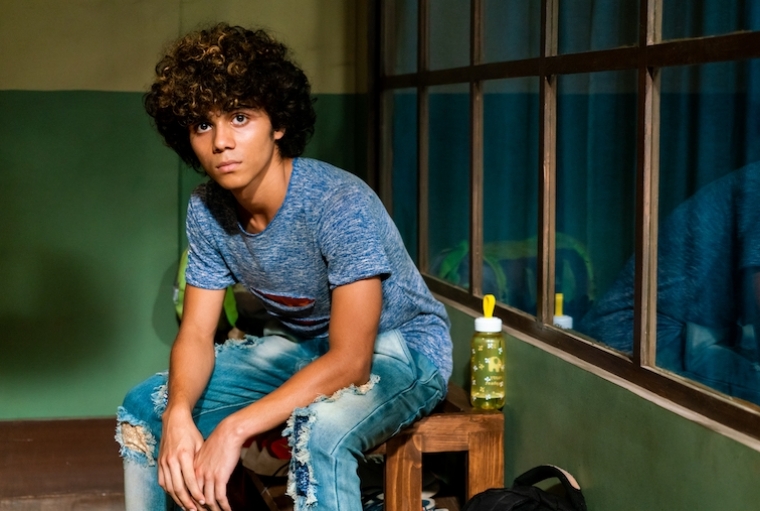 Do you feel any sort of pressure when you have to tell facts using a fictional medium?
Yes, there is a certain amount of responsibility to both the fact and the fiction because you do want to be true to the spirit of the fact but you also don't want to be making a documentary. So yes, it is a delicate balance.

To what extent does photography inform your creative process as a filmmaker?
Photography helps me write visually, to imagine things in my head. Also, it has taught me about light and lenses which helps me as a filmmaker.
Could you take me through your casting process. How did you find the boys?
I made a short VR film for Anand Gandhi's Memesys Lab on the boys called Yeh Ballet, so I met Manish and Amir, the boys on whom the story is based on and the real teacher Yehuda Ma'or, during that process. Amir went on to be a student at the Royal Ballet School, where he still is. The Royal Ballet is an extremely intensive course, very selective and it's an amazing achievement that Amir was admitted there on a full scholarship. There was no question of him being at Royal Ballet as well as acting in a movie because he didn't want to disrupt his ballet career, neither did I, so I had to look for someone else to play him. Tess Joseph, my casting director and I have worked together on The Namesake as well as Little Zizou, so we're very close. We auditioned Manish and I was very thankful that he was good in front the camera and he was a natural, so that was one tension out of the way. My biggest stress was finding someone to play Amir because where would I find a boy, who could dance ballet, who could act and who could do hip hop and break dancing. It was a very tall order. Yehuda, the real teacher called me one day to watch a performance at Danceworx, a contemporary dance school, and then introduced me to Achintya Bose, with whom I fell absolutely in love. His look, his mop of curly hair, his thick eyebrows, his naughty grin...I was really crossing my fingers that he would be a good actor and work out well. So, Tess and I auditioned him and luckily, really fortunately for me, he turned out to be very natural in front of the camera.
Then the second point of stress was the question of whether he would match Amir in the ballet, because there's a scene, the final performance where he dances with Manish, who has had six years of ballet training. So I was wondering that could he match that? Now, Achintya is a very good urban and contemporary dancer but had done very basic ballet before this. Yehuda, the real teacher wasn't quite sure about whether Achintya would match upto that standard in a few months. Cindy Jourdain, who was my wonderful ballet coach and choreographer, thought it would be possible and Achintya really worked very hard. His days used to start with breakdancing in the morning in Malad, having a quick lunch then going to ballet, the sometimes going to the gym, and later to an acting workshop that we had for a month before the shoot started with Puja Sarup. So that's how Achintya became the character, Asif and he did so very well that he really managed to match Manish and he's my miracle that I thank God for because my greatest concern was finding a kid who could juggle all of that.
Now I met Mekhola Bose, who plays Asha, by chance when I got an email about a hip hop competition at Famous Studios. I went to see it with Achintya and my DA, Divya Aggarwal and there we saw Mekhola dancing like a dream. I fell in love with her, immediately and she was totally my Asha. We auditioned her and she was very natural in front of the camera. Julian Sands looked the part because he's very fit, climbs mountains, is very trim, so he was a very believable ballet teacher. He is also someone who loves travelling, loves India, so I was very drawn to him because he was also very excited about doing this, he had a very enthusiastic response right from the beginning, when Tess wrote to him. He was a dream to be with on the set, and whenever he was not needed, he would quietly sit in the corner, reading his book. For the rest of the cast, Tess found them. We went back and forth and that is how we found everyone.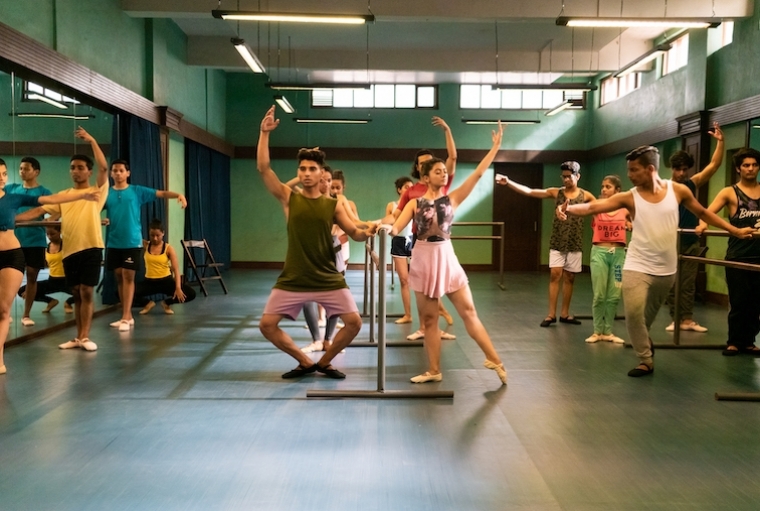 How is Bombay as a city or as a character, constructed in this film? If someone is not familiar with the city, what were you hoping they would see?
I was hoping they see the vibrancy of the city, the diversity. It shows various parts of the city, from poorer to the fancy neighbourhoods and also a fishing village that is situated right in the heart of the city. So it is a visual portrait that I'm very proud of, and thanks to my brilliant cinematographer, Kartik Vijay for capturing it so well.
How would you say your craft evolved since you began working in 1976?
I'm too old to remember this honestly but my interests have stayed the same. I have always been interested in the real life, in documenting it. But I have also been interested in fiction. I was a literature student and later studied cinema studies, watched films, learnt films so that part of my life has remained the same. Photography wise, I would say that there has been a lasting influence of French photographer, Cartier Bresson in my life. What's changed is the fact that I have been able to write scripts and make films and be lucky enough that the first script I wrote went to the Academy Awards with Mira. I was also lucky enough to direct my first film when I was 50 years old. So, of course many things have changed but I am someone who responds to the world around her and as the world around me is changing, I reflect it back in my work.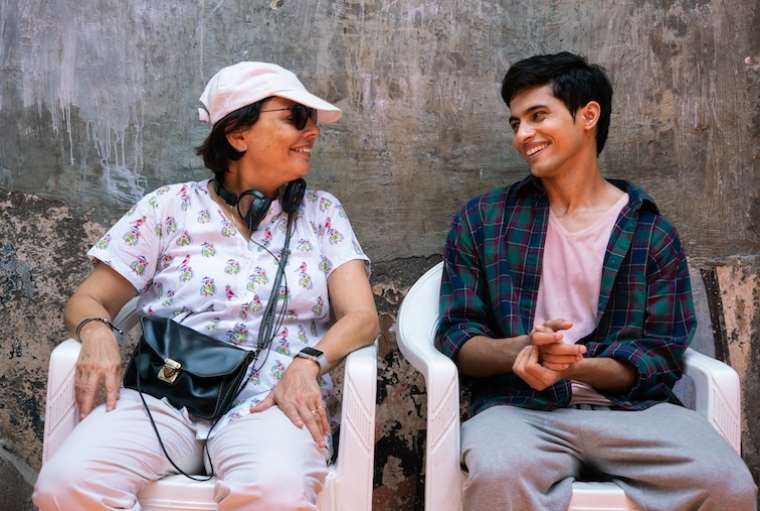 You are a photographer, filmmaker and screenwriter. Can you choose between these mediums? What is the most dear to you?
I am like a mother with three kids, no favourites.
Lastly, are you working on something new?
Yes, I've written a script with my daughter, Iyanah Bativala and we hope to make it into a film very soon.

Text Hansika Lohani Mehtani