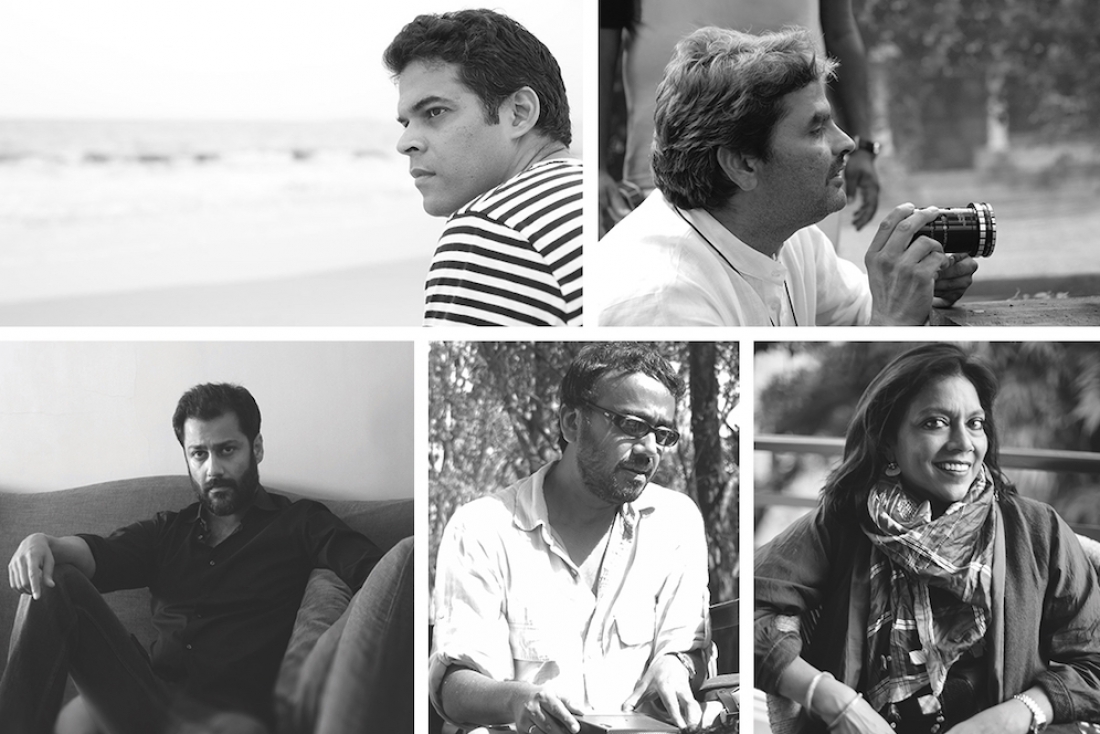 In the field of literature and cinema, two concepts have posed to be the trickiest to its creators, translation and adaptation. Yet, this hasn't stopped filmmakers worldwide from adapting the written word onto the cinema screen. Some of the biggest movies, varied across genres, from The Godfather to Harry Potter, are triumphant examples of books brought to life through their visual adaptations. This year, some of the most anticipated adaptations are about to release, like John Crowley's adaptations of Donna Tartt's Pulitzer Prize winning book, The Goldfinch and Greta Gerwig's adaptation of Louisa May Alcott's classic coming of age novel, Little Women.
With exceptional adaptations set to release this year, we decided to revisit and recollect our conversations with some distinguished Indian directors about their adaptations to understand what the tricky art entails.
Vishal Bharadwaj on his Shakesperean adaptations, Maqbool (Macbeth), Omkara (Othello) and Haider (Hamlet):
It was ignorance that worked for me. Not knowing fully well who or what Shakespeare was made me take liberty with his plays for my movies. Now after making them I know what and who Shakespeare is and now making another movie inspired by him (Haider), was extremely difficult.
Vikramaditya Motwane on his adaptation of O'Henry's The Last Leaf through Lootera:
It's a very sweet story, yet there is something tragic about it. Even though its only four pages, it has so much in there—there is tragedy, irony, love, betrayal; there is a plethora of emotions that explodes within the story. I tried to do a modern day take on it, but it didn't work for me. The more I tried, the more I realized that it lacked charm. So setting it as a period film gave it the feel that it needed. The film is character driven, but it has very strong elements of all the other ingredients as well. There is a tight plot and story, a well thought out setting, a ton of emotion and strong music too.
Mira Nair on her adaptations of The Reluctant Fundamentalist by Mohsin Hamid and The Namesake by Jhumpa Lahiri:
The Reluctant Fundamentalist gave me the portrait of Pakistan I was looking for. That was the first impetus that led me to seek this novel out, but what was great about the novel was that it was a dialogue with America. It [depicted] both sides and I also know both sides intimately. As someone who has lived in America for a while, and also is a New Yorker – after 9/11, it was palpably a different city. People like me, who never felt out of place, suddenly were made to feel like the "other". And one would never hear about the other side there. It was a one-sided demonization that just kept happening, and I felt that if we didn't tell our own stories, no one else would.'
The Namesake was very different because I was already making a movie, when I had a terrible grief overcome me. I had lost a parent, my mother-in-law, who I was very close to. It was so unexpected and we had to bury her in New York, in a country that was so far away from her home. So I was in this melancholy and I happened to read The Namesake on a plane back to India and I just felt in Jhumpa [Lahiri's] story that I had found a sister, someone who understood such grief. I dropped everything, including the other movie, and called Jhumpa up and she gave me the book instantly over the phone.
Abhishek Kapoor on his adaptation of Chetan Bhagat's Three Mistakes of My Life through Kai Po Che:
It's Chetan's baby. He wrote it and he knew the characters and the backdrop intimately, so I needed him to make me understand the nuances deeply and sound me on all the stuff that was not in the novel but in his head. I spent a lot of time with him before drafting the script and when I got all that there was to know about The 3 Mistakes, then we were pretty much on our own. Adaptation was a very difficult process. It took me a while to understand the nature of the piece. He offered me 2 States: The Story of My Marriage as well, but this one appealed more to me as it really had a powerful base. It had a big story and the characters were really interesting. The book goes into so many trajectories. It is about politics, it's a love story, it's about friends, and it's about cricket, and many other things. The key for me was to give the movie one strong story idea and that was to focus on the friendship. Everything else came as a sub-part.
Dibakar Banerjee on His Adaptation of Sharadindu Banerjee's Byomkesh Bakshi:
Whatever elements I've added to Byomkesh's cinematic character have been added by reading between the lines of what Sharadindu Banerjee has written. While developing the screenplay, we tried to figure out why a 24-year-old boy, fresh out of college in 1943, chose to be a detective over the job of a teacher, a doctor or an engineer. Why, in 1943, when jobs were scarce, in a country that was witnessing political turmoil, he chose to neither join the political movement nor lead a middle class life. Instead, he picked a totally reference-less path for himself. He would obviously be a maverick and an idealist. Another thing that interested us was that Byomkesh always referred to himself as the 'seeker of truth'; he hated being called a detective although he worked as one. So there was a bit of a dichotomy within him—he was trying to hide from himself a bit. When you look closely, you notice that there are certain unresolved conflicts, which make him more appealing as a character. So I tried to use those unresolved conflicts to examine why Byomkesh didn't identify with himself as a detective and why he kept harping on about the 'truth'? So that is what I'm trying to unravel through the film.