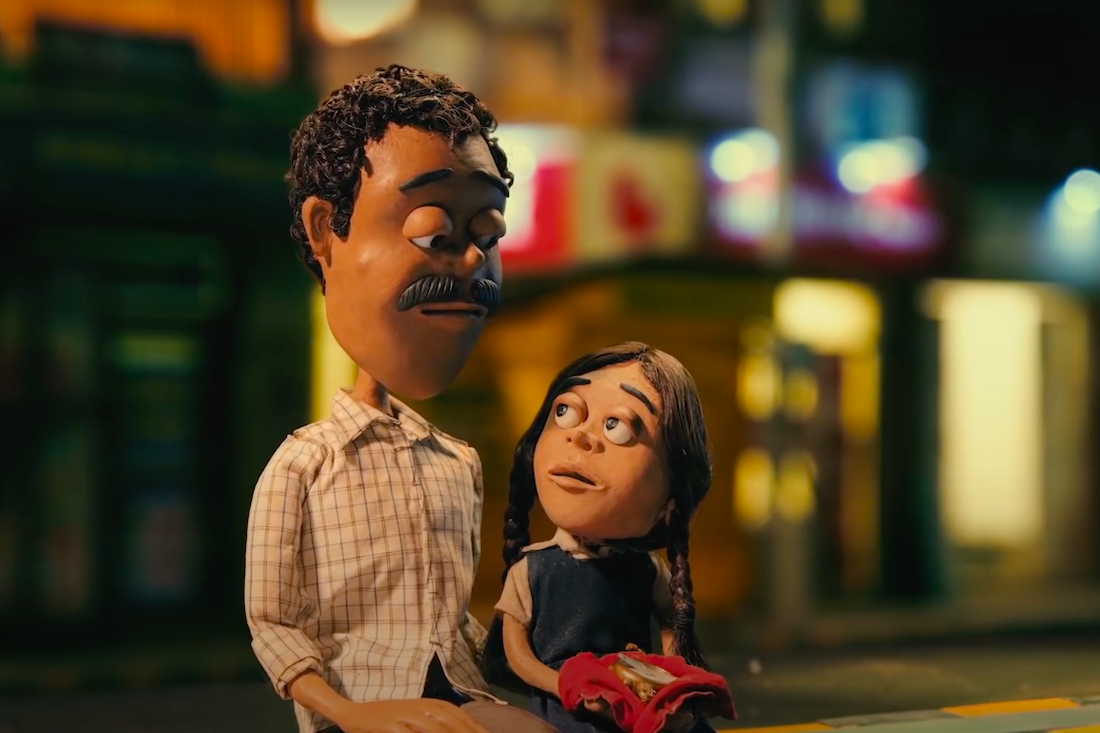 The short animation film Tokri by the award-winning Studio Eeksaurus is deeply soul-stirring. Based on founder and animator Suresh Eriyat's real life experience with a small time vendor on the roadside in Mumbai, whom he shooed away in the moment, the film was motivated by his guilt and humanises those people who are sometimes considered nothing but a mere hindrance in our daily lives. Part-fiction and part-reality, the 15 minutes long film narrates the journey of a young daughter who starts selling baskets on the roadside, to save money to fix a broken watch dear to her father. The film is now available for viewing on Youtube.
Adding more to what drove the making of this film, Suresh elaborates, 'In India, people beg and knock at your car, and they keep shoving their products at you or asking for money. When I was driving to work one morning in 2008, this kid came up with this basket and I think I shooed her away. It was pretty much routine, I think everybody does it. But I also have a daughter who would have been about six at the time, and for the rest of my drive I began feeling incredibly guilty. I thought, why not develop this experience that I'd had into a story? When I told this story to other people, I could see that they had moist eyes and they were reacting in a very different way. It fuelled the conviction in me to go ahead and make this film. I decided to tell the story in a very subliminal way, where you portray a sensitive story and maybe you start seeing these people in the very people you encounter in everyday life. I also wanted to create something that would allow my young team to gain experience, whilst also showcasing our company's best talents.'
It may be a short film, but Tokri was eight long years in the making. Firstly, the stop-motion animation was self-funded. What this implies is that they weren't able to dedicate a team for Tokri because that would have meant blocking funds just for this project. With Tokri, Studio Eeksaurus had to pause working on the film whenever they had a commercial project in hand, in order to sustain themselves. Suresh explains, 'The team always took a while to get back on the track when we resumed again. This resulted in the escalation of time, and hence the budget. The biggest learning from this exercise was to dedicate a team for a stipulated time within an allocated budget for a project like this. If we had worked on Tokri at a stretch, we would've still taken about 3 years! Within 6 years we were able to produce nine minutes of animation, which were mostly the interiors. The more complicated exterior section animation, spanning five minutes, took another seven odd months, including the set-making.'
The thing that strikes most about this film is that it's relatable and authentic. The guilt that drove Suresh to build on his narrative is one that is commonplace for us living in the country. There has been a day in each of our lives where we have turned a blind eye to those on the streets. The simplistic manner in which the tale is told, pushes one to recall that day and reevaluate ourselves and our actions. The story is deeply rooted in our cultural and social setup, which adds to its charm.
After a fulfilling festival run,
Tokri
also won the Best Animation at the
National Film Awards
. What was even more humbling for the team was the audience feedback they received from a film festival in Japan. Slowly and steadily the animation industry in our country is building its own footprint. Talking about the present day scenario of animation, Suresh explains, 'Current animation scenario in India is bright with inspired young animation filmmakers/aspirants raring to go at it. This is happening without any support from the Government bodies, who haven't yet realised the potential of a robust animation industry that is driven by original content creation, rather than the outsourced work service model. Today when people see us making short films on our own, many are inspired to make their own short films, which is great! These short filmmakers would make feature films or great animated series soon. Currently on the content front, we are thriving on mediocrity. Because the TRPs are great, they keep producing bad content at meagre budgets. Although we have some great sparks like
Lamput
in the mainstream animated content scene, and that is very encouraging.'
For creating better animation in the country he says, 'We need good education, training, nurturing and grooming. The big animation companies are run by managers or CEOs who go by Excel Sheet projections and numbers, rather than artists and passionate animation filmmakers. Walt Disney wasn't a numbers guy. Of course, he was aware of the potential of what he was creating. However first, he was a passionate animator and an artist. He could create timeless animations and characters besides creating an empire like the Disney that we know of today, which is one of the three biggest entertainment entities of the world. We have to nurture creativity. That is where it should be headed. In short, good original content is the only way to go.'
He further adds, 'For the last two decades Indian animation has majorly been associated with the outsourced service work model, wherein we offer the Indian skilled workers to execute and finish an international animator's dream project. What we've gained from this exercise is a large number of animation technicians who are very good at their specialised skill. We all would know that big clothing brands send their products to be created in India, where every individual would undertake one specific job in the process of creation. This is the situation with so many skilled animators floating around in our country. They just can't create anything like the great content they have worked on for their company's clients.'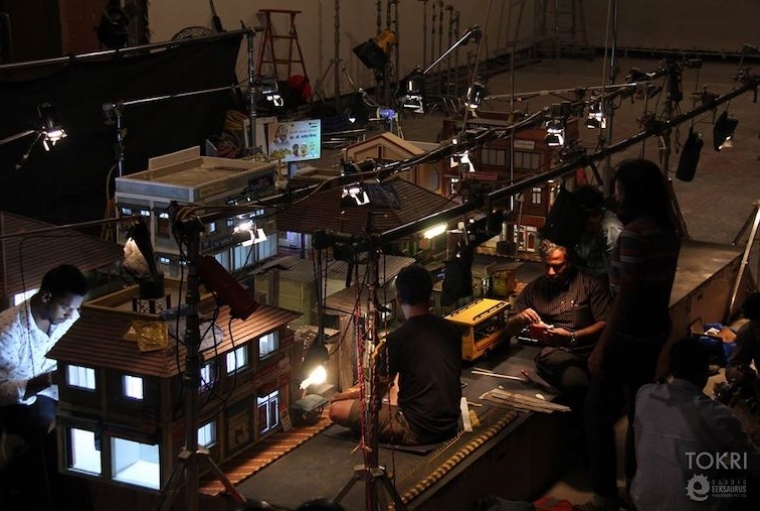 Talking about what the future holds for Studio Eeksaurus and their upcoming projects, Suresh tells me that they have a variety of self-funded projects ready for release. All of them belong to different yet relatable genres. Other than that, they are working on developing an animated series and three short films. Two feature films are also currently being discussed. Apart from these, they have another passion project, a feature film that has been in the making for the past 15 years. They are further working on some children's books, graphic novels and conceptualising projects centred around recycling and up-cycling. The Studio Eeksaurus plate is quite full at the moment.

Text Unnati Saini