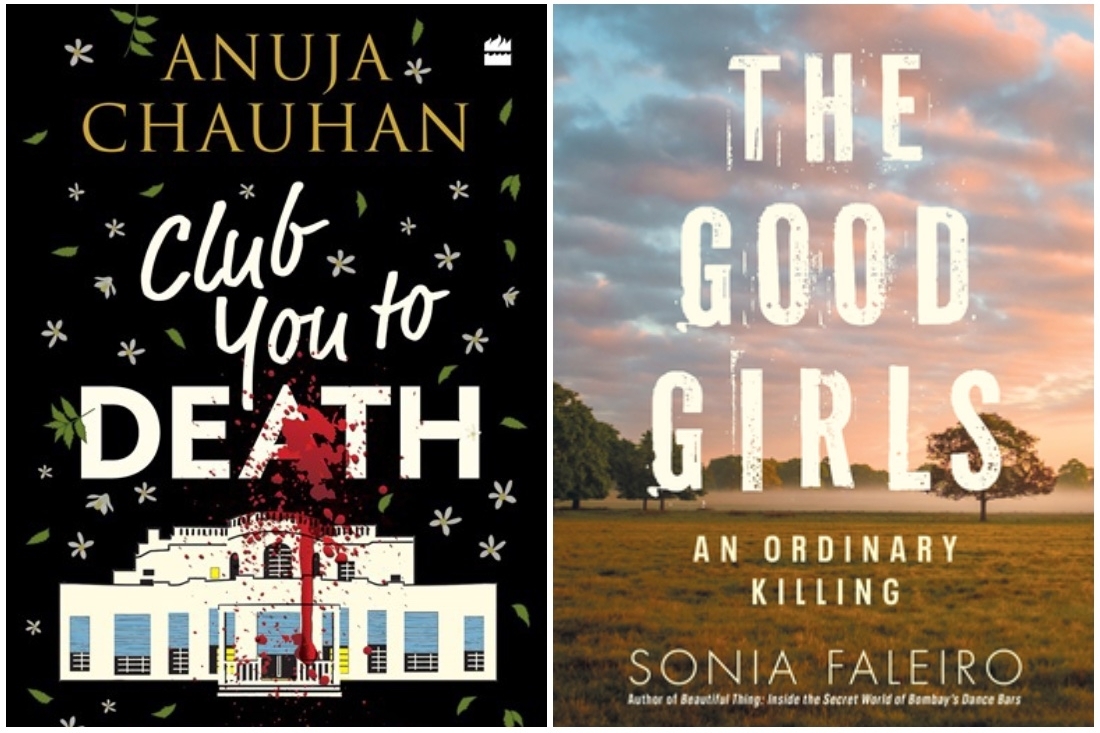 Platform Recap: First Quarter of 2021
The first quarter of 2021 is coming to a close and it has proven to be a great time for the arts. As the world is grappling with having spent a year being consumed by the pandemic, artists have managed to consistently produce work in the face of adversity, providing inspiration and relief. In case you've missed any of them, we take a look back at some of the talent we've featured in films, books and music, during the first quarter of 2021.
LITERATURE
Empty Houses by Brenda Navarro
Empty Houses takes place in the aftermath of a shocking incident: a child has disappeared from the park where he was playing. His mother is distraught, caught between being tormented by his absence but also by her ambivalence: did she even want him in the first place? In a working class neighbourhood, on the other side of Mexico City, another woman fiercely protects hers, one for whom she has been longing all her life. 'Empty Houses' switches between the voices of these two women, exploring the desires, regrets and social pressures of motherhood. Translated into English by Sophie Hughes, the book was released in February 2021 by Daunt Books.
Read more about the book and author here.
Club You To Death by Anuja Chauhan
If one has ever read an Anuja Chauhan novel in their life, then they would be well acquainted with the fact that the author has a knack for carefully crafting some of the most punctilious dialogues. They're razor sharp, laden with wit and humour, blazing with colours and words that persuade one to feel alive within the narrative and sink deeper into it. The Anuja Chauhan world is quirky, relatable and almost never shies away from its contextual politics or asserting a stance. As the author returned with Club You To Death in February, we got to revisit her world with a whodunit mystery, where one finds themselves traversing with Dilliwallahs ACP Bhavani and ex lovers Kashi and Bambi, who are looking for the person who murdered the personal trainer of the elitist Delhi Turf Club. As we meet the boozy Delhi aunties with their conspiracy theories and experience the soft simmering tension between Kashi and Bambi, one can't help but marvel at how easy it is to get drawn into the author's prose.
Read our interview with the author here.
The Good Girls: An Ordinary Killing by Sonia Faleiro
It is clear from the very beginning that in Sonia Faleiro's The Good Girls: An Ordinary Killing, a true story about the death of two young girls in a village in Uttar Pradesh, when investigated by the lens and acumen of someone like Sonia Faleiro, would end up revealing all the shades of darkness that pervade our society's attitude towards women and sexual violence. Needless to say, the tragedy, written in a cleverly empathetic yet unsentimental way by the author, is gut-wrenching and heart breaking. After sixteen-year-old Padma and fourteen-year-old Lalli go missing and hours later are found hanging in the orchard, the investigation into their deaths implode everything that their small community held to be true, and instigate a national conversation about sex and violence. Slipping deftly behind political manoeuvring, caste systems and codes of honour in a village in northern India, The Good Girls returns to the scene of Padma and Lalli's short lives and shameful deaths, and dares to ask: what is the human cost of shame?
Read our interview with the author here.
FILM
Renee Sen
Grappling with the generation gap between a Gen Z daughter and her parents, Renee Sen's debut short film Suttabaazi, also starring Komal Chhabria and Rahul Vohra, captures the quotidian upper middle class setup with such solemnity that it almost feels like one's own living room. Refusing to take a moral high ground, the narrative uses the very act of smoking (suttabaazi) as an initiator of conversation between the mother and dauaaghter, both held back in their own ways. All conflicts may not be resolved between the two vastly different generations with one conversation, but their suttabaazi in secrecy surely establishes a female solidarity that is heartwarming. Driven by subtlety and strong performances, Kabeer Khurana's directorial venture is an intriguing reflection of contemporary reality.
Read our interview with the actress here.
Fire In The Mountains by Ajitpal Singh
Ajitpal Singh's childhood has been a mixed bag of great joy and deep suffering. It can be clearly divided into two parts — Before and After Operation Bluestar; an event that has deeply affected his life. Having lived in a village in Punjab, walking with buffalos, bathing in the rain and daydreaming; being discriminated against for being a Sikh and moving homes to stay safe, away from his father who had also moved homes to earn a better living for his family. However there was light at the end of the tunnel for Ajit finding solace in writing and filmmaking. The romance began when he started reading Premchand in school, which later blossomed into filmmaking. He first experimented with shorts and worked for a few German documentaries as well before making his debut feature Fire In The Mountains, which premiered at Sundance Film Festival in January.
Read our interview with the filmmaker here.
LATA by Alisha Tejpal
Lata, a 23-year-old domestic worker, navigates her way through an upper-class home in South Mumbai. Doors consistently open and close, giving Lata selective access to the various contending realities that occupy this space. One might think that the premise of this short feels rather familiar, almost mundane. However, the film captures that liminal space between the familiarity and unfamiliarity of such a situation and translates it masterfully on the screen. Alisha Tejpal's debut short LATA, which premiered at the Sundance Film Festival in January, is a quiet yet haunting visual experience. Not much is said, and the camera stays stationary in almost all scenes as we see Lata be both an insider and outsider.
Read our interview with the filmmaker here.
MUSIC
Avanti Nagral
Bombay and Boston based musician, Avanti Nagral's music sits at the intersection of pop and soul. Recently her life has been all about balancing music and empowerment and also intricately tying them together. A graduate from a Hybrid Program at Harvard and Berklee, Avanti has always challenged societal norms through her music. She can sing in English, Hindi, Marathi and Punjabi and heavily draws inspiration from her background in Indian classical music.
Read our interview with the musician here.
Faraway Friends
When we were first introduced to Ditty's voice, she was still studying architecture and piecing together her debut extended play. Cut to today, seven years later, Ditty is not just a singer/songwriter, but an architect and an urban ecologist. She is a conscious artist, on a mission to save the world with a guitar. Over the years, she has engaged in many initiatives such as her Streets For Us busking tour in Nepal, India and Sri Lanka with friend Lakshya Dhungana, that explored how art can be used to transform and reclaim the streets. Her newest offering is called Faraway Friends. The collective creates socially relevant art that funds real social work happening on the ground and makes space for conversation on these topics. Their new record is called Rain is Coming and tells us the story of water conversation in India.
Read our interview with the collective here.
Mali
Four years ago, Maalavika Manoj, also known as Mali, moved away from home in search of her voice. A voice that has over time found inspiration in long-lost friendships, memories of home and the city with a whisper of a promise to make dreams come true, Mumbai. It truly turned her life around. We spoke to her when she made it to the Forbes 30 under 30 list recently, and she gushed about her upcoming album, Caution to the Wind. While her debut EP was marked with brisk beats and breezy swells, with hints of acoustic pop, folk and country, the new record doesn't have a single acoustic guitar in any of the songs. 'It leans more into my guilty pleasures — synth pop, classic pop and modern electro pop,' she says.
Read our interview with the musician here.