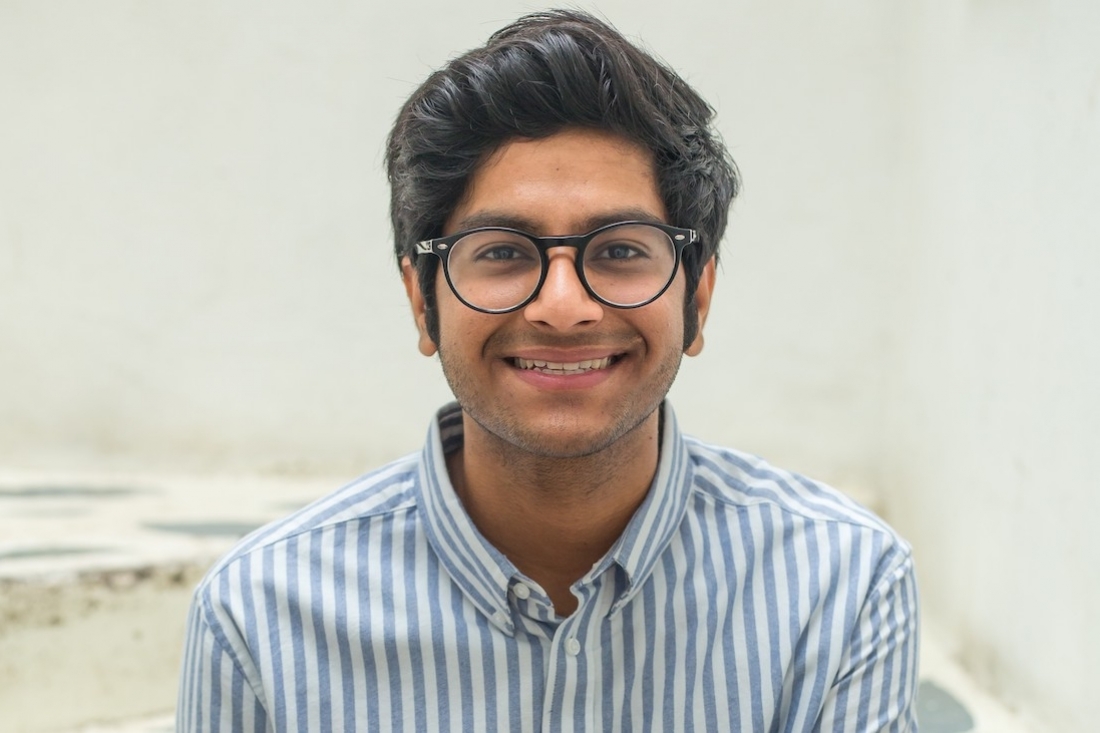 Shivesh Bhatia
Bake with Shivesh
At the mere age of twenty two, Shivesh Bhatia has managed to not just take the world of food blogging by storm, but also be featured in Vogue India's list of '20 Under 26' along with being awarded the Outlook Social Media Award 2016, CondeNast Traveller Social Media Star of the Year 2017 and Best Food Instagrammer by Living Foodz Epicurean Guild Awards- 2018. To add to his list of achievements, Shivesh is now all set to release his debut book, Bake with Shivesh, a book that is not just a compendium of rather delicious recipes but is also a simplified guide to the art of baking, food styling and photography. We had a chance to talk to Shivesh before the release of his much anticipated book about his journey, his upcoming book release and his love for baking.
Tell us a little bit about yourself and how your journey as a food blogger began?
My name is Shivesh. I'm a 22 year old baker, food blogger and food stylist from Delhi. I started baking when I was 16 and thereafter started sharing pictures of my desserts on Instagram. Instagram also allowed me to connect with several food bloggers from around the world, that had their own websites. That always fascinated me. I started putting more time and effort into styling and photographing the images I'd share on Instagram. Slowly, people started following my work and I was able to build a small community of dessert-lovers around my work. My audience also started requesting for recipes for the desserts that I was sharing. For the longest time I was sharing recipes on mail with people individually. As my audience expanded, it became difficult to do that and I finally thought of making a platform where people can easily access my recipes. That is how bakewithshivesh.com happened!
Are there any bakers or chefs who have influenced your work or inspired it?
I've been most influenced my Linda Lomelino, who is a Swedish blogger. I stumbled upon her work even before I started baking and was left absolutely enchanted by her pictures. I was very inspired by her blog and her style and continue to be so. Closer home, my friend & pastry chef, Pooja Dhingra of Le15 is an inspiration to do better and bigger things every day.
At what point exactly did you realise that baking and food bogging was actually your calling?
In my final year at Hindu College. That's when everyone is thinking about what to do next. All my friends were applying to colleges for masters or appearing for IAS exams or law entrances. But for me, I couldn't imagine taking up anything else. I had been blogging for 2 years then and wanted to try pursuing it full time. Blogging as a career I a great choice for me because it allows me to do a little bit of everything that I love- baking, food styling, photography, writing, collaborating with like minded people and traveling. There were time initially when I used to question the decision of taking up blogging full time because everyone around me was studying but I'm so glad I did because I've never been happier.
How did the conception of Bake with Shivesh come about and what was your creative process behind it?
It all started with a message from my Editor, Shreya on Instagram. She wrote to me asking if I'd be remotely interested in doing a book for HarperCollins. Ever since I started blogging, doing a book had been a dream so I sent her an excited response. We met and chatted and I was so happy to see that both of us has the exactly same vision of how we'd like the book to be and how we'd want it to look. We definitely wanted it to be different from a regular cook book and offer more value to the readers. So we decided to package it in a way that it has everything from A-Z. The book starts with a lot of baking tips and tricks. This is followed by 50 recipes that I'm sure my readers would love recreating in their kitchens. The next two sections of the book are packed with everything that I've learnt about food styling & photography over the years. So Bake With Shivesh will not only help you make fantastic desserts but also tell you how to make them look as good as they taste!
What was the process behind the compilation of the recipes given in the book?
Compiling the recipes was the most time consuming task. I started with a list of 100 recipes. So in the last year of working on the book, I worked on 100 recipes, testing and retesting them for the book again and again. Then we finally picked the 54 recipes that I liked the most. Every time that I travelled last year, I used to come back with new ideas and new inspirations and started the process of testing new recipes. My idea behind writing down the recipes was to make them very simple to read and understand. I've kept the instructions short and crisp. The attempt has been to make even complicated processes simpler and easily doable.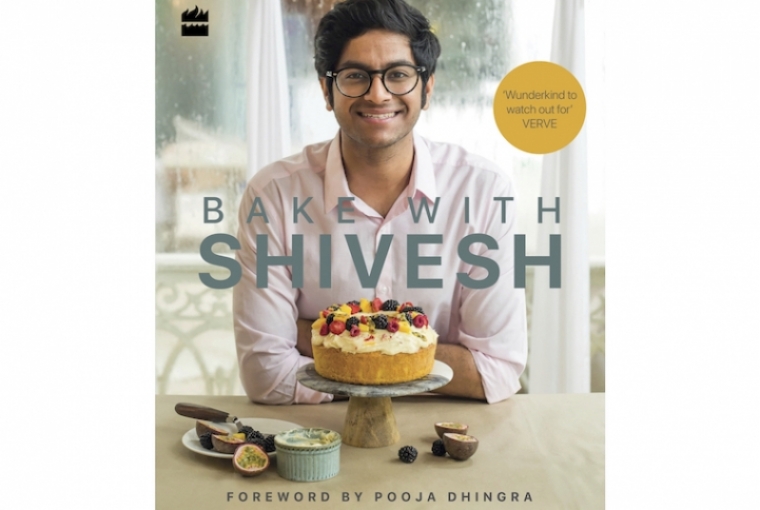 How long did it take for you to perfect all the tips you have provided for the readers on styling the food for photography?
That honestly didn't take too long to take shape up. I've shared all the tips and tricks that I've picked up in the last few years that I've been styling and photographing. I've been doing that almost every day for the past three years. The only challenge was to make sure I wasn't leaving anything out because I thought it was too obvious. I had to make a conscious attempt to keep reminding myself that I've to make these sections useful also to people who might not have styled or photographed anything before. I think I've been able to do that.
What is your personal relationship with writing since writing is also a very important part of blogging along with imagery and now you are also out with your debut book?
I've been writing even before I started baking. In fact, I had a literary blog before a baking blog. I also won several national level writing competitions and also wrote articles for a few newspapers while I was still studying in school. While I've never been an avid reader, writing came naturally to me. I've always liked telling stories. Writing helps me express my feelings and communicate what I feel about things happening around me. That really helped me in my blogging journey because writing is such an important part of what I do- from writing a small Instagram caption to a blog post or the book!
What are your views on social media and blogging in India? With a medium that so inundated with imagery from people who blog about everything now, how do you think it is possible for someone new to stand out and make a difference?
I think one must not worry about the number of people in the blogging space. It's the world wide web- it's theirs' as much as it is mine or yours'. One must focus on creating original, high quality content. To stand out, it is very important to bring something fresh to the table. What is that, that only you can offer to the audience. If you start something that 10 people are already doing in the same space, the audience has no reason to follow you. But if you're sharing something new, different and fresh, it'll help you stand out of the crowd. Make sure you have an original voice and perspective. Try and have your work reflect your personality because that is something you can't copy and no one can copy from you. That will also help your readers relate and associate with you on a different level.
Your book, at the heart of it, simplifies baking as it talks about less use of fancy equipment, if at all and many other ways to make baking fun and not stressfully technical as it is generally perceived to be. Would you then ever venture into the highly professional world of patisserie that emphasises on technicality? Do you think it would rob the process of baking all its fun?
It is all about the audience you are catering to. My blog caters to people who'd like to bake at home from scratch and experiment in their kitchens. Giving them fancy techniques and equipment will only be intimidating. My attempt is to make baking doable and accessible. I want to encourage more people to try their hand at baking, not scare them away. The most popular recipes on the blog have been the most simple ones- like the basic chocolate cake or the brownies. If I ever decide to venture into the highly professional world of patisserie, my target audience would be different. They'll be people who want to buy the best available desserts in the market. I think it's possible to have fun with both as long as you're true to yourself and the work you're doing.
Please tell us what's next for you and if there are any other current projects that you are working on.
The focus is completely on promoting the book for the next few months.


TEXT Nidhi Verma