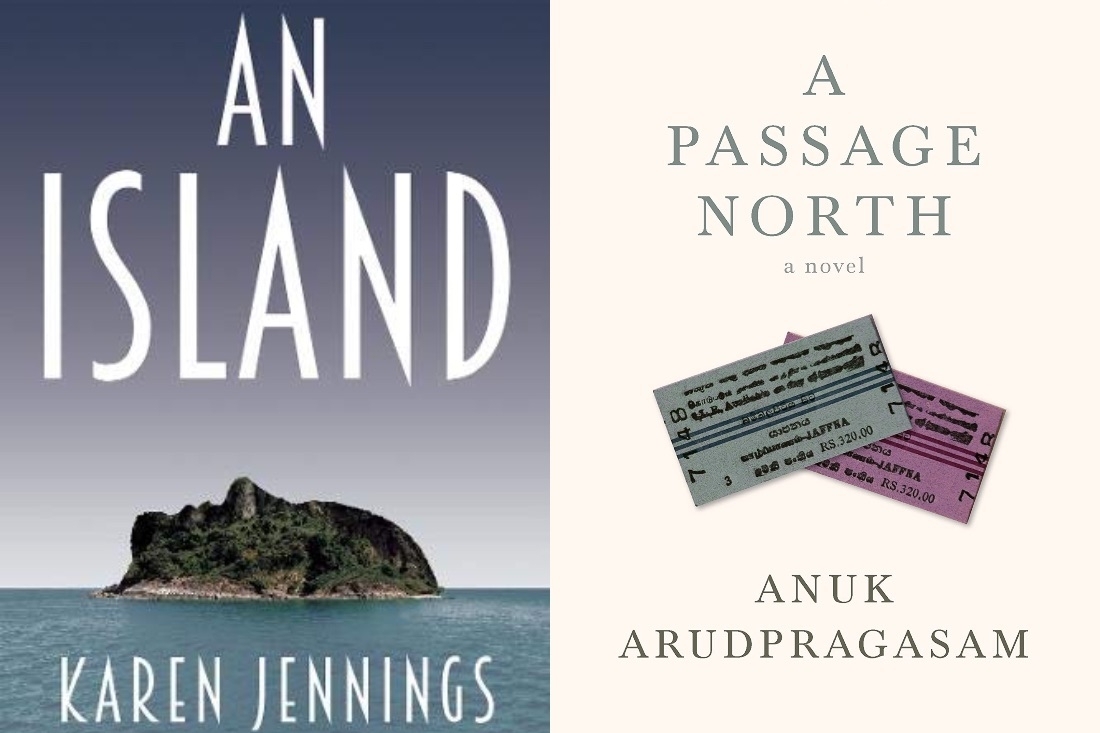 The 2021 Booker Prize longlist
The 2021 Booker Prize longlist is out, and needless to say, the books in the running for this year's race for the most coveted literary prize are all astounding in their own way. Masters of their craft like Kazuo Ishiguro are accompanied by ingenious debut authors, along with previously shortlisted authors like Sunjeev Sahota. Get to know more about the books below.
China Room by Sunjeev Sahota
A transfixing novel about two unforgettable characters seeking to free themselves — one from the expectations of women in early 20th century Punjab, and the other from the weight of life in the contemporary Indian diaspora. At once sweeping and intimate, lush and propulsive, it is a stunning achievement from a contemporary master.
A Passage North by Anuk Arudpragasam
A young man journeys into Sri Lanka's war-torn north in this searing novel of longing, loss, and the legacy of war. Written with precision and grace, Anuk Arudpragasam's masterful novel is an attempt to come to terms with life in the wake of devastation, and a poignant memorial for those lost and those still alive.
Second Place by Rachel Cusk
A woman invites a famed artist to visit the remote coastal region where she lives, in the belief that his vision will penetrate the mystery of her life and landscape. With its examination of the possibility that art can both save and destroy us, Second Place is deeply affirming of the human soul, while grappling with its darkest demons.
The Promise by Damon Galgut
A literary masterpiece on a family in crisis. The Promise charts the crash and burn of a white South African family, living on a farm outside Pretoria. In this story of a diminished family, sharp and tender emotional truths hit home.
The Sweetness of Water by Nathan Harris
A powerful American debut set during the Civil War and portraying life after slavery. In the dying days of the American Civil War, newly freed brothers Landry and Prentiss are forced to hide out in the woods near their former Georgia plantation. They're soon discovered by the land's owner, George Walker, a man still reeling from the loss of his son in the war. But it isn't long before the inhabitants of the nearby town of Old Ox react with fury at the alliances being formed only a few miles away.
Klara and the Sun by Kazuo Ishiguro
From her place in the store, Klara, an Artificial Friend with outstanding observational qualities, watches carefully the behaviour of those who come in to browse, and of those who pass in the street outside. Kazuo Ishiguro looks at our rapidly-changing modern world through the eyes of an unforgettable narrator to explore a fundamental question: what does it mean to love?
An Island by Karen Jennings
A refugee washes up on the beach of an island inhabited only by Samuel, an old lighthouse keeper. Samuel is soon swept up in memories of his country suffering under colonisers, then fight for independence, only to fall under a dictator's rule. Now he wonders, to what lengths will a person go to ensure what is theirs will not be taken from them?
A Town Called Solace by Mary Lawson
Set in Northern Ontario in 1972, A Town Called Solace explores the relationships of three people brought together by fate and the mistakes of the past. By turns gripping and darkly funny, it uncovers the layers of grief and remorse and love that connect us, but shows that sometimes a new life is possible.
No One is Talking About This by Patricia Lockwood
First novel from Patricia Lockwood is irreverent and sincere, poignant and delightfully profane. No One Is Talking About This is at once a love letter to the infinite scroll and a meditation on love, language and human connection from one of the most original voices of our time.
The Fortune Men by Nadifa Mohamed
Mahmood Mattan is a fixture in Cardiff's Tiger Bay, 1952, which bustles with Somali and West Indian sailors, Maltese businessmen and Jewish families. He is a father, chancer, some-time petty thief. He is many things, in fact, but he is not a murderer. It is only in the run-up to the trial, as the prospect of freedom dwindles, that it will dawn on Mahmood that he is in a terrifying fight for his life — against conspiracy, prejudice and the inhumanity of the state.
Bewilderment by Richard Powers
Theo Byrne is a promising young astrobiologist who has found a way to search for life on other planets dozens of light years away. He is also the widowed father of a most unusual nine-year-old. What can a father do, when the only solution offered to his rare and troubled boy is to put him on psychoactive drugs? What can he say when his boy comes to him wanting an explanation for a world that is clearly in love with its own destruction?
Great Circle by Maggie Shipstead
From the night she is rescued as a baby out of the flames of a sinking ship; to the day she joins a pair of daredevil pilots looping and diving over the rugged forests of her childhood, to the thrill of flying Spitfires during the war, the life of Marian Graves has always been marked by a lust for freedom and danger. Half a century later, Hadley Baxter, a brilliant, troubled Hollywood starlet is irresistibly drawn to play Marian Graves, a role that will lead her to probe the deepest mysteries of the vanished pilot's life.
Light Perpetual by Francis Spufford
November 1944. A German rocket strikes London, and five young lives are atomised in an instant. November 1944. That rocket never lands. A single second in time is altered, and five young lives go on - to experience all the unimaginable changes of the twentieth century. Because maybe there are always other futures. Other chances. From the best-selling, prize-winning author of Golden Hill, Light Perpetual is a story of the everyday, the miraculous and the everlasting. Ingenious and profound, full of warmth and beauty, it is a sweeping and intimate celebration of the gift of life.

Date 28-07-2021