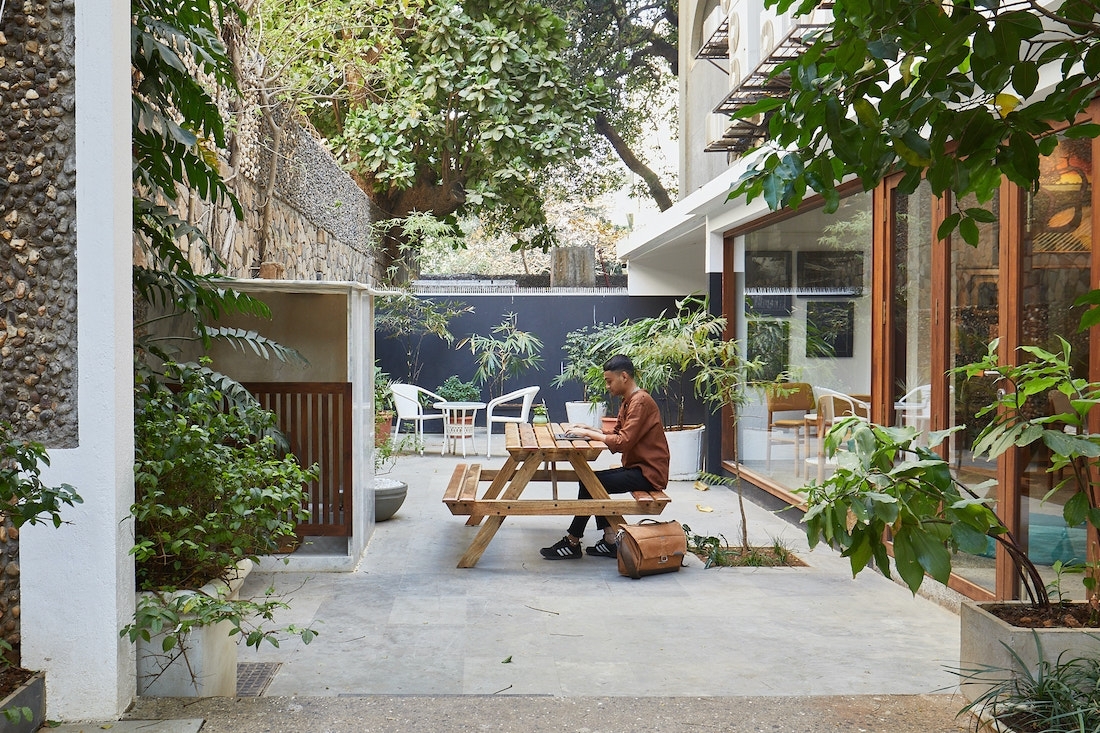 Image Courtesy: Circle1434
A curious mélange of a gallery, co-working space and a wellness centre, Circle1434 nestled in the hustle bustle of Mumbai was established as a means of engagement with culture. Founder, Digvijay Sinh Kathiwada believes greatly in the momentum that the Indian art diaspora has picked up in the past two decades or so and hence bridged the gap by setting up a truly international space for arts and culture, completely distinct from the transactional galleries in the city. He adds, 'Some of the great cities of the world have various ways one can engage in global cultural subjects so Circle1434 is going to fill that void.' With generations of the Kathiwada family having been patrons of art and culture, it was only natural for a passion project like this to emerge. Digvijay now more than ever firmly believes in the preservation of our rich cultural heritage and representing it in the modern world in a manner that looks back at the glorious past with pride.

We're in conversation with the founder who tells us more about the establishment and how the people centric space is faring during the pandemic.

What do you think about the concept of a creative community in India?
I think there have been various attempts, many successful, both physical and virtual, in developing creative communities and clearly there is no lack of talent in our great country but what happens most often than not is that we get burdened by economic pressures of daily life. So we're setting out to form a small, intuitive and meaningful community of seekers and achievers to bolster and support one and another through a journey of learning and collaborations. It's a process that is longer than one would imagine and a thriving community needs a more sustainable framework to collaborate with those outside the stereotypical definition of creativity which we hope to achieve in coming years. There is so much out there, but it's important to cut through the clutter and get clarity for social change and true impact to be deliverable.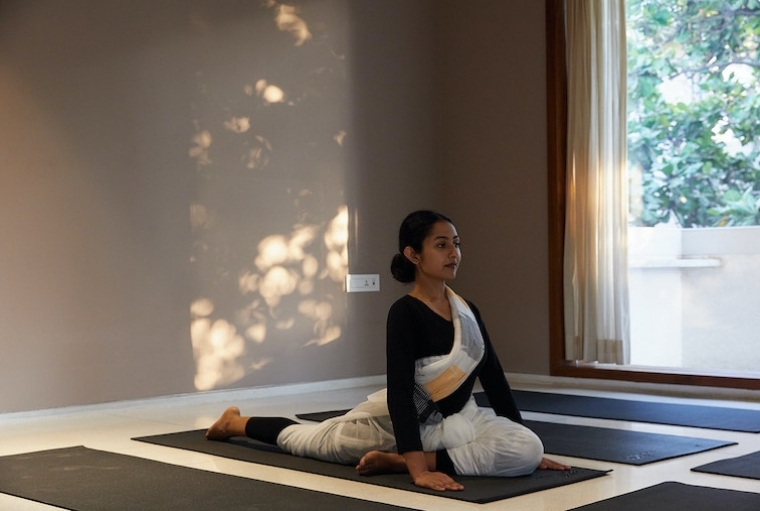 Image Courtesy: Circle1434
Let's talk about the importance of space in today's time and how it's played a part in choosing one for Circle1434.
The space chose us, I don't think we chose it. Formerly the residence of a celebrated art patron Jehangir Nicholson which we acquired many years ago, had a natural energy for what we planned to do. Through our foundation we were on the lookout for many years to find a suitable spot for a museum-like project and this just happened as it often does. So it is hugely important and we're fortunate to be in a space that is conducive for the work we set out to do. To have a sanctuary like environment located smack in the middle of a city like Mumbai is nothing short of good fortune.

What does the curation process look like and what are the collaborations ahead?
Unlike other "members clubs'' we don't have the baggage of reporting back to investors and commerce is not the underlying objective here, neither is it an NGO structure but the "winning formula" surely is. And that will be purely driven by the quality of people we attract. In that regard, it's quite simple, a carefully chosen and very discerning group of individuals who are willing to learn, inspire and collaborate to make change happen. While the Circle doesn't necessarily seek those who are already engaged with the arts, an essential prerequisite is curiosity and willingness to participate. COVID has of course accelerated the process of a changing mindset and that's a topic of keen interest to us so we'll be exploring various well-being initiatives too. It's not about how many, but how good. The name "circle" is a keyword of the membership program because we expect our members to participate and share, in our events, in learning, to bring their skills and talents, to help, grow and make change happen.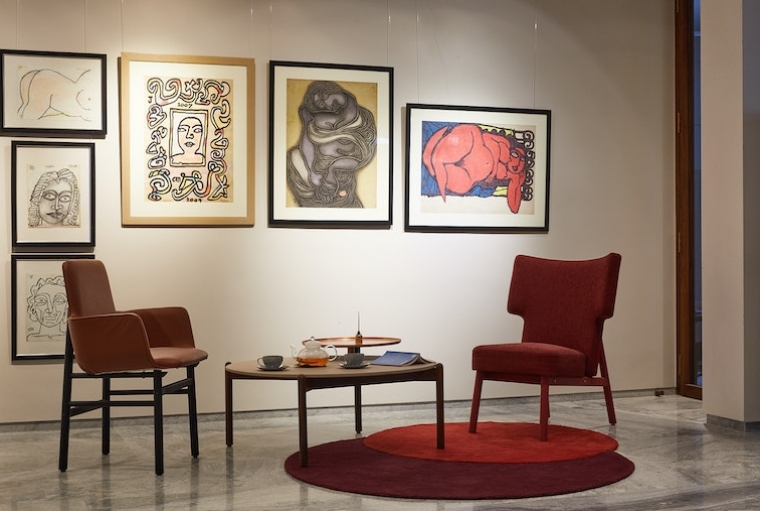 Image Courtesy: Circle1434
What was the vision and inspiration behind the design and architecture?
Again, I think the space did most of the thinking for us. We wanted to maintain the integrity of the structure so not much has changed in that regard, whereas we worked closely on the interiors to create a harmonious environment that weighs all senses equally (as best as we could). Hence, two key objectives were drawn out, one was to sync with the outdoors, which is a rarity in a city like Mumbai and secondly was to retain as much material as we could during the renovation process (such as wood, tiles, old elevator fittings and much more) and repurpose some material to form new objects to infuse into the space. Let's just say the transformation took a good amount of time.

How has a people centric space been dealing with the pandemic?
Well, we just began our journey and one can argue the timing is bad or we can see it as an opportunity to breathe new life into the system. Still in our infancy, so we're nimble and flexible which has allowed us to adapt and manoeuvre based on the changing scenarios. Time will tell.
Image Courtesy: Circle1434
Text Unnati Saini
Date 06-05-2021