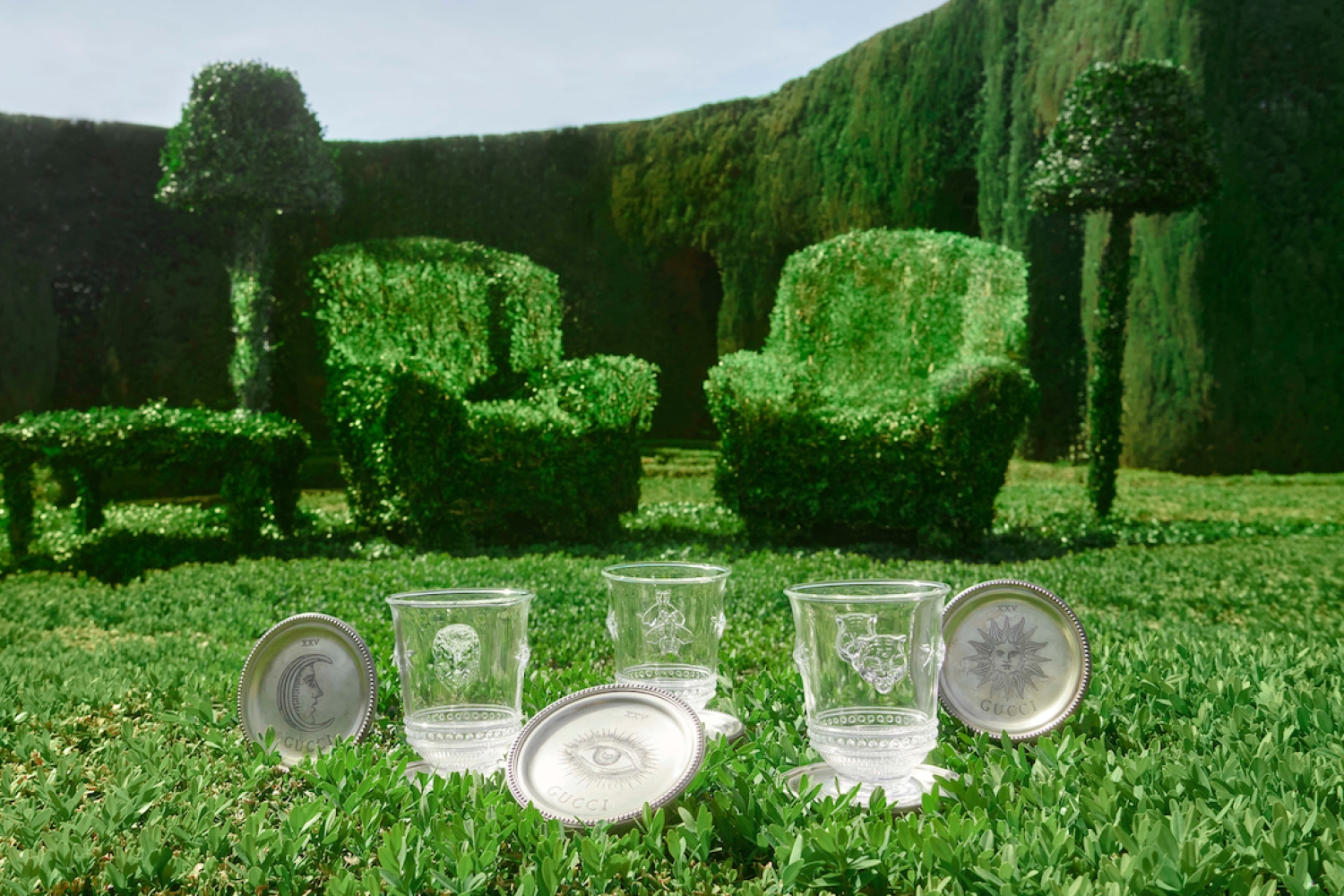 An eclectic collection of items with which customers can dress their own home interiors, the Gucci Décor provides with elements that allow for living spaces to be customised. Complementing a flexible and personal approach to decoration, this extensive product selection brings a glimpse of Gucci's contemporary romanticism into the home. Creating new forms from the House's fascination with the physical and spiritual beauty of nature, the Gucci Décor collection presents a series of objects characterized by novel interpretations of archival floral prints and animal totems. The primacy of nature as a source of inspiration is felt throughout the extensive product selection, imbued with romanticism and whimsy.
Each piece is a unique objet d'art, envisioned to accent living spaces according to one's individual taste, in keeping with the House's spirit of self-expression. The overall effect is one of a surprising and joyous juxtaposition of hues, patterns and designs where opposites forge new connections.
In a campaign envisioned by Alessandro Michele, photographer and art director Max Siedentopf has created a lighthearted landscape by situating the new Gucci Décor items within the pristine setting of a topiary garden. The flawless shapes carved out of the hedges are echoed by the pieces, while the lush green provides a poetic background from which the natural curiosities seen throughout the collection can faithfully emerge. The complete product selection will be released gradually at select Gucci boutiques across the globe and on Gucci.com.
Creative Director: Alessandro Michele
Art Director and Photographer: Max Siedentopf
Date 04-08-2022