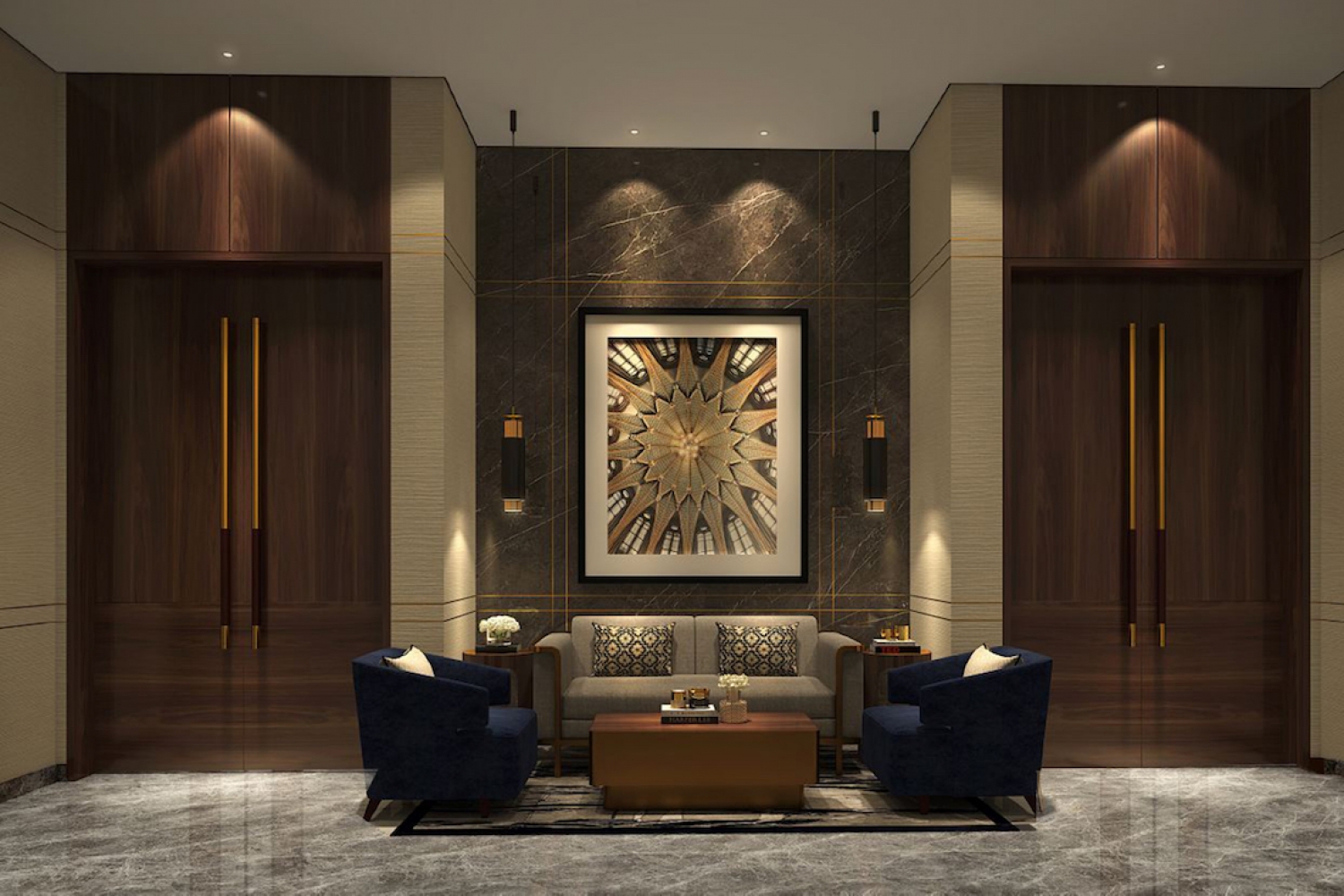 Conveniently nestled in the foothills of one of India's popular tourist attractions, Mussoorie, known for being a popular destination to retreat from the summer heat or for a snowy, winter getaway, Hyatt marks its first hotel in the state of Uttarakhand and strengthens the brand's footprint across the country. Designed by the Milan-based architect, Giampiero Peia, the magnificent property bases itself on the theme of pine trees and its elements represent Dehradun as the perfect balance of luxury and nature. Defined spaces include artworks, murals and artifacts on display that complement the theme of the space.
Designed with keeping productivity in mind to deliver a seamless experience and an energizing hub for travelers, the hotel spreads itself across a whopping area of approximately 4.25 acres. Unfurled amidst the scenic surroundings of Malsi Forest and the Himalayan range, the hotel is well-connected to major Indian cities both through air and rail services. The ease of accessibility it offers makes it an enticing destination for celebrations as well as for travelers to unwind amidst pristine natural settings and unobstructed panoramic views. General Manager of the property, Harkaran Singh, adds "Hyatt Regency Dehradun has been designed to meet the needs of travelers who seek flexible experiences in pristine surroundings, and offers the perfect setting for celebrations, relaxing stays and everything in between."
Hyatt Regency Dehradun has been designed as an urban resort that blends contemporary architecture with earthy tones to create a chic and functional experience for the guest. The rooms offer a tranquil view of the mountains and Malsi forest. Guided by their food philosophy – "Thoughtfully sourced, Carefully served" – the chefs narrate a tale of Dehradun's culture with delectable food and beverages across four tastefully designed venues namely, the Indo-Tibetan restaurant Beyul; a cosmopolitan foodhall Range; The Malt Bar offering swish world whiskies from America to Japan; and Sky Pool Bar & Deck, a spectacular rooftop bar with Mediterranean aesthetics. Furthermore, each offering emphasizes the brand's commitment to caring for local communities and the environment. With plans to participate in the Hyatt Loves Local, an initiative undertaken to help revitalize and advance care to communities and small businesses recovering from the pandemic, the property has plans to locally-source artisanal products from nearby small businesses and set up a space for their retail.
Offering immersive local area experiences such as food trails, adventure sports, cultural sights and guided hikes, the Hyatt Regency experience is akin to none for those looking to align themselves with the natural surroundings and encounter serenity.

This article is an all exclusive from our May EZ. To read more such articles follow the link here.

Text Unnati Saini
Date 20-05-2022