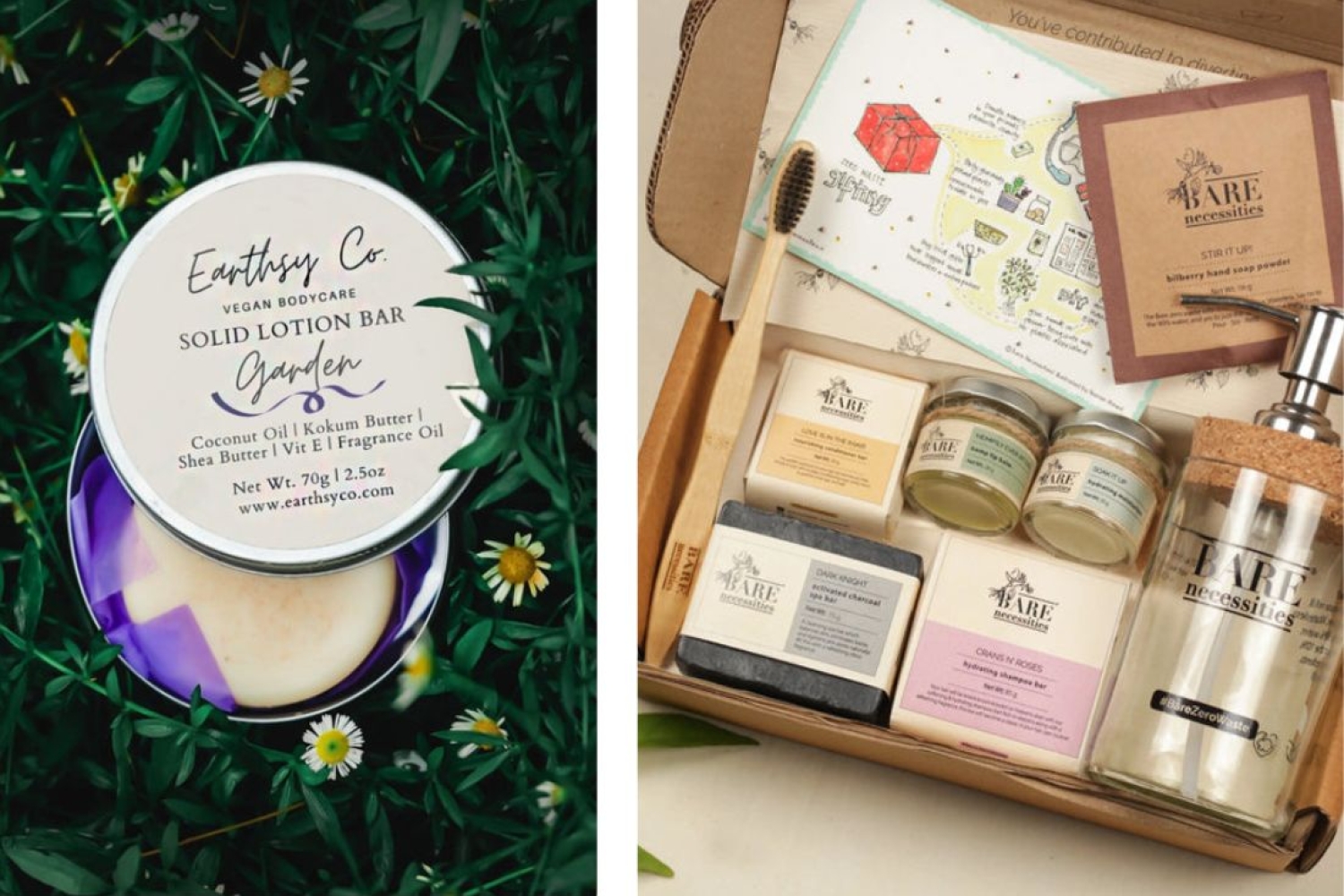 Indian Brands for a Zero-waste Lifestyle
We live in a world with landfill-destined products, leading to create hazardous enviormental conditions. But what can we do to contribute less to mountains of garbage? Follow ethical consumption! From sustainable packaging to eco-friendly products, a lot of Indian brands have taken significant strides towards promoting a greener and more responsible way of living. In an ideal world, all products that we use would be zero-waste. Since, we are not there yet, here are some of the lifestyle brands that can help you to minimise your waste.

Bare Necessities
Bare Necessities is an affordable brand that uses a people-centered and earth-centered approach. It seeks to revamp production by addressing serious flaws in manufacturing, distribution, and consumption by innovating and providing sustainable solutions to waste, and identifying problems. They strive to make Zero-Waste the norm, not an exception!

Earthsy
Founder Tanmayi Bollina started a small business for soaps and skincare products in the year 2020. Earthsy Co. was born out of Tanmayi's desire to provide her family with natural soap bars that are super soft and gentle on the skin. She wanted to get rid of those toxin-laden bath and body products—and have a more safe and environmentally-friendly lifestyle, thus, she began making soaps herself.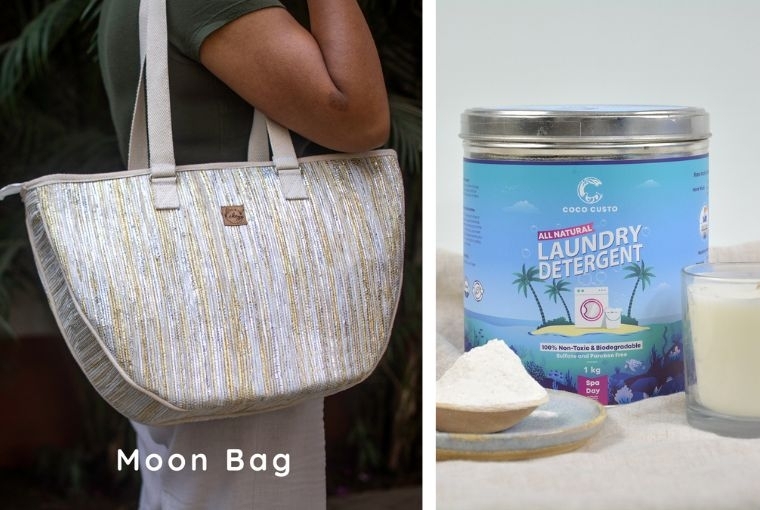 Ecokaari
'Eco' means Eco-friendly, and 'Kaari' means Kaarigar (Artisan). Their name represents the relationship between the Artisans and Environment, and they both are interconnected and interdependent. They collect plastic wrappers from people and convert them into fashionable bags and covers using a charkha.

Coco Custo
Next time you go out to buy a laundry detergent, think of buying from Coco Custo! The brand was founded on the principle of making sustainable household cleaning products that work. Their products are scientifically formulated from non-toxic, 100% biodegradable ingredients and their bases are made from certified organic oils.
Adrish
Adrish is a zero-waste organic concept store that allows people to embrace a green lifestyle. Situated in multiple cities, the store's doors are open for anyone who wishes to eat healthy, wear sustainable outfits and own a lot of beautiful handicrafts. And of course, lots of organic, gluten free, and vegan options.

Words Paridhi Badgotri
Date 14.09.2023