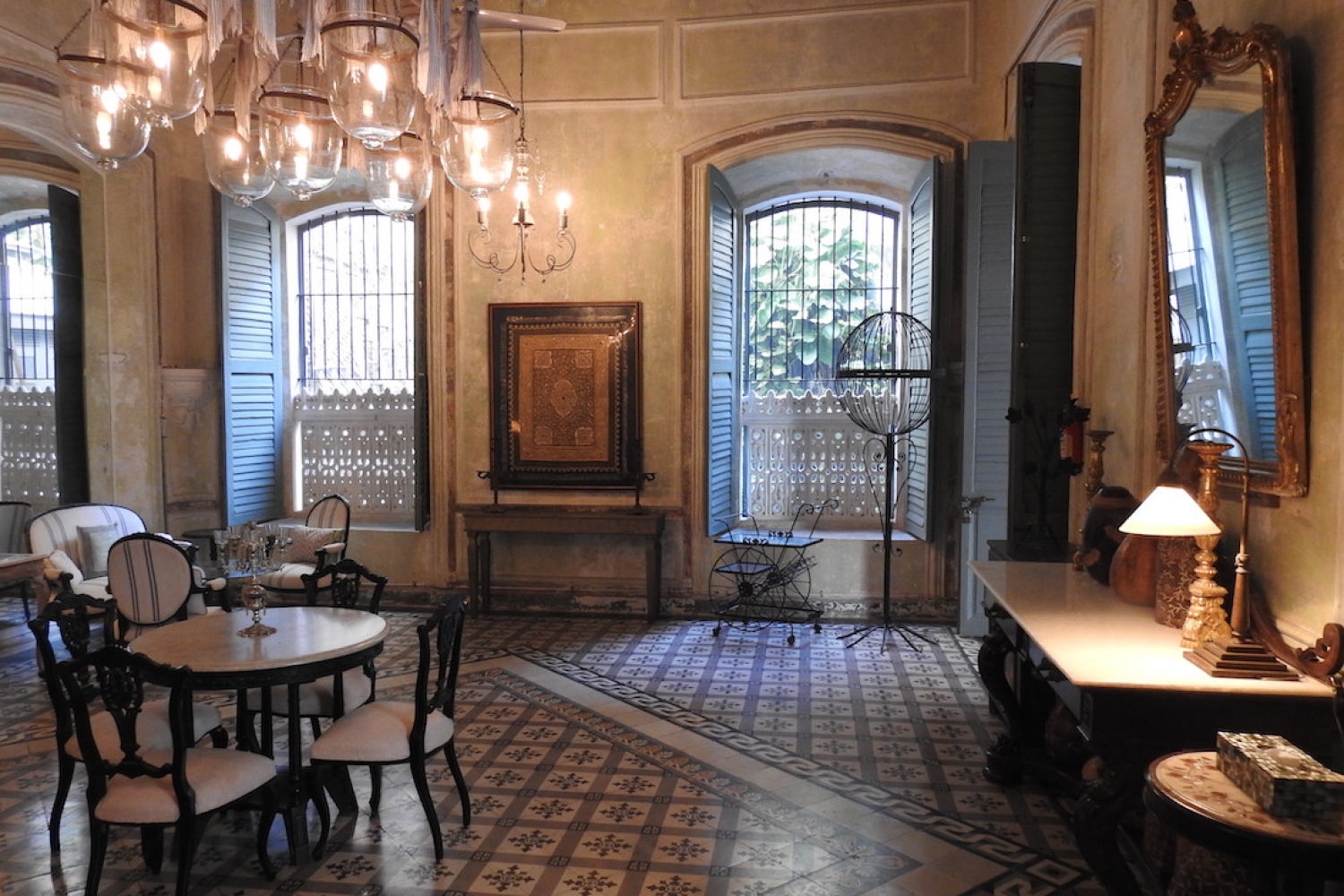 Tucked away in a tranquil street in the French Quarter of Pondicherry, Maison Twenty Six is a hundred and twenty year-old historic garden house that has now been revamped in a manner that preserves its architectural heritage. Situated in the heart of Ville Blanche, it has also been awarded by the French Vieilles Maisons Francaises Foundation for its restoration efforts, a rarity for houses outside France. Initially built by a prosperous Franco-Tamil merchant, Xavier Condappa, the house found itself passed on from his sons to the current owner who has, tirelessly with the help of restoration architects, transformed it into an experience that exudes rustic charm.
"Constructed across two levels, Maison Twenty Six is set around a foliage filled courtyard with the central pillar of green trees, climbing tendrils and tropical plants, symbolising the Tree of Life, a theme that recurs in all of the house's four bedrooms." With a winding pathway that leads to the central gathering point of the villa – the courtyard verandah, the villa is shrouded in mystery and bucolic decadence.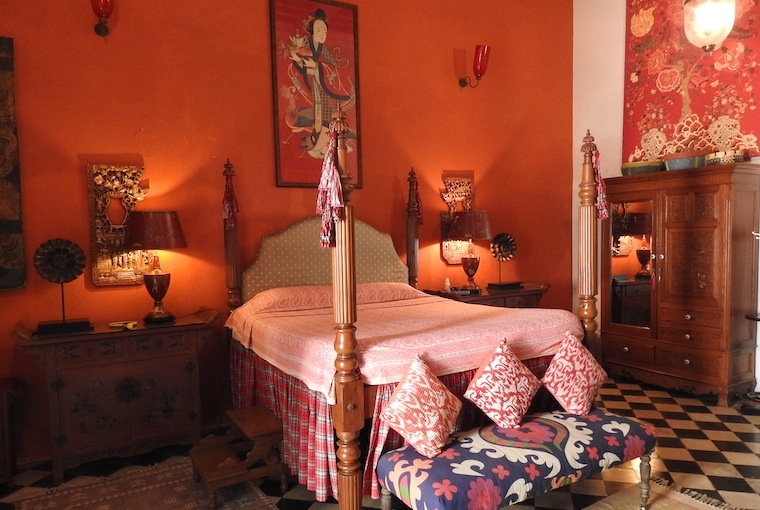 A Madras terrace roof bolstered by Franco-Tamil columns and teak pillars along with an enormous pink mirror, encompassed by carved Kerala bull heads, greet one upon arrival and set the tone for a perfect intimate gathering. Imitating the tropical streets of the French Quarter lined up with colonial architecture, cafes and more with their lush furniture, the private retreat aims to provide a holiday experience akin to none other. One of the design aspects that stands out in the four-bedroom villa is the grandiose living room with its eighteen foot high raftered ceiling, neatly decorated with period ornaments and furniture lending a regal vibe to the room. The swanky interiors also include exquisite artwork by UK-born, Indian contemporary artist, Desmond Lazaro, lending the room an eclectic taste.
"Leading off from the courtyard are the two bedrooms—the red themed Indo- Chine Room and the indigo-themed Bengal Room." Inspired by all things oriental the Indo-Chine Room stands for a certain kind of indulgence whereas the Bengal Room is filled with art and textiles of East India lending it a historical spin with a hint of contemporaneity. Spiral stairs then lead up to the floor housing the Bombay and Madras Suites, each with its own private lounges and small balconies. Laden with hints of Bombay and Gujarat, the Bombay Suite evokes nostalgia for the bygone era whereas the Madras Suite boasts of a perfect romantic getaway. Furthermore, both go on and connect to each other at the Upper Verandah, a large and cosy sit-out for lazy days spent sipping cocktails under the sun or with a book in hand.
When it comes to the experience, there's a lot to do in Pondicherry, some activities in close proximity to Maison Twenty Six include architecture and historical walks with restoration architects and urban planners, heritage walks with local insiders, cycling and motorcycling tours of the French Quarter, Auroville and beyond. Those looking to align themselves with natural surroundings can further indulge in nature walks and bird-watching tours with research scientists. While two days may seem enough to go back acentury, the owners recommend a longer stay for a fulfilling experience.

Please contact Luxunlock Private Villas at www.luxunlock.com
Call +91 63695 55363 for bookings

This article is an all exclusive from our Bookazine. To read more such articles, grab your copy here.

Text Unnati Saini
Date 28-03-2022