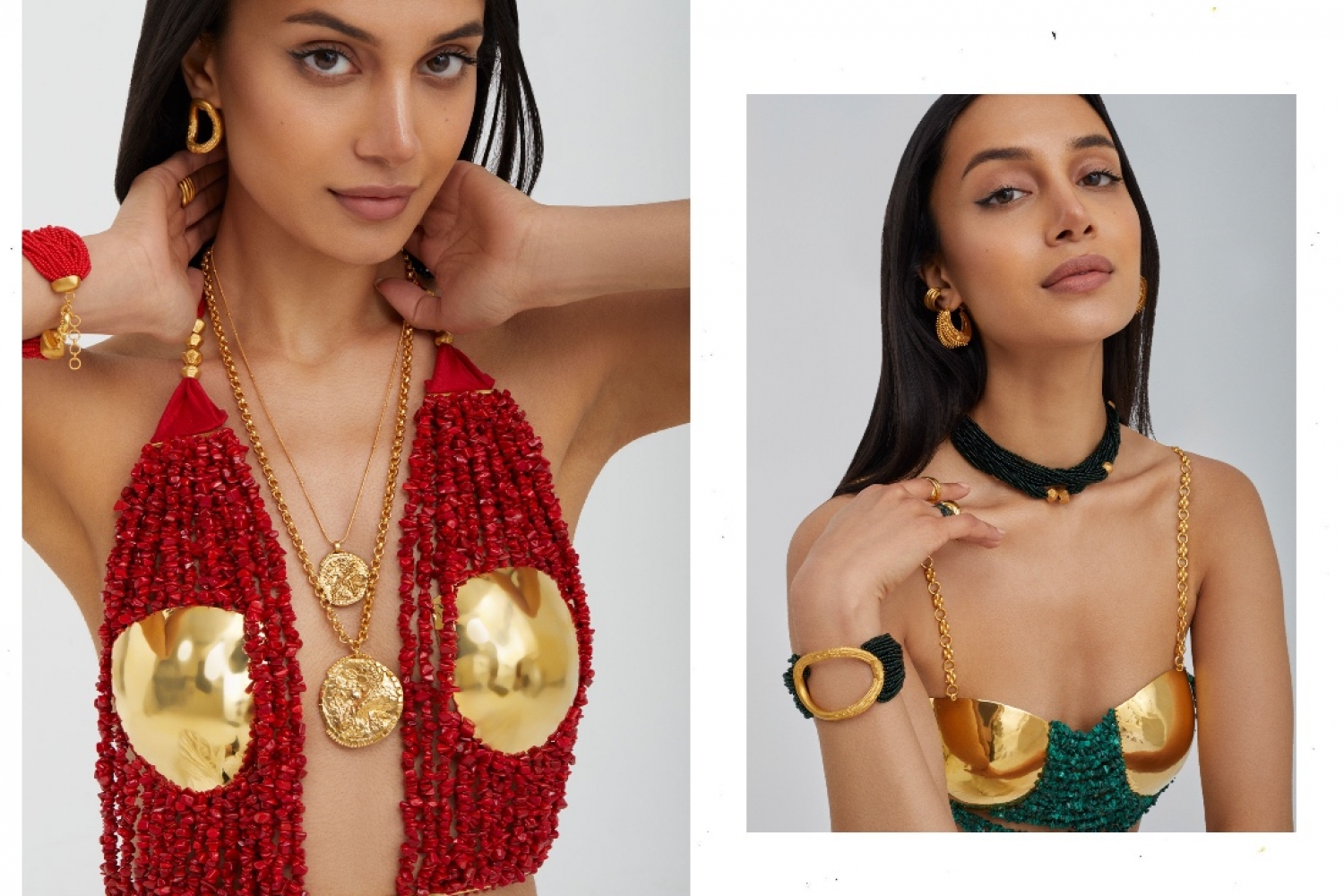 The lush valley of Araku, Andhra Pradesh, nestled in Eastern Ghats speaks of regeneration. It's a unique Indian story of prosperity and transformation through Arakunomics. It's how a tribal collective of farmers managed to put India on the global coffee map. Designer Suhani Parekh, of MISHO, was invited by ARAKU to engage with the architects of this change, and be inspired by their story. It prompted a collection of contemporary jewellery paying homage to the tribal women farmers of Araku, who transformed the valley, their spirit of entrepreneurship and collective strength.
Agriculture remains the primary source of livelihood for about 58% of India's population. Even as food systems remain far from equitable. By 2050, we could have a food system that celebrates human health, that would be locally self-sufficient yet globally supportive. A small beginning in this direction has been made by Naandi Foundation through the creation of the #Arakunomics model in three different parts of India – tribal, hilly region of Araku in the Eastern Ghats; rural drought prone lands of Wardha and the metro city of Delhi. In over 15 years of work, ARAKU and Naandi have been able to prove that it is possible to drastically improve soil health, ensure food and nutrition for all, as well as profits for farmers, without any collateral damage to the environment.
MISHO x ARAKU Coffee is inspired by the success of the women in unlocking their land's truest potential. The modern line interprets the ecology of the lush valley dotted with bright red coffeecherries. MISHO's sculptural vocabulary meets the customs and the culture of the women of Araku. The collection features 40 unique pieces, ranging from pendants, necklaces, rings and earrings.
Each article holds a distinctive personality, making it transitional and versatile for the wearer to style with just a single piece, or to incorporate multiple pieces with a maximalist approach. The collection has been created with a mix of material explorations, ranging from bronze and sterling silver to 22k gold plated bronze, black onyx, corals, malachite, pearls and lapis lazuli.

Date 03-05-2022