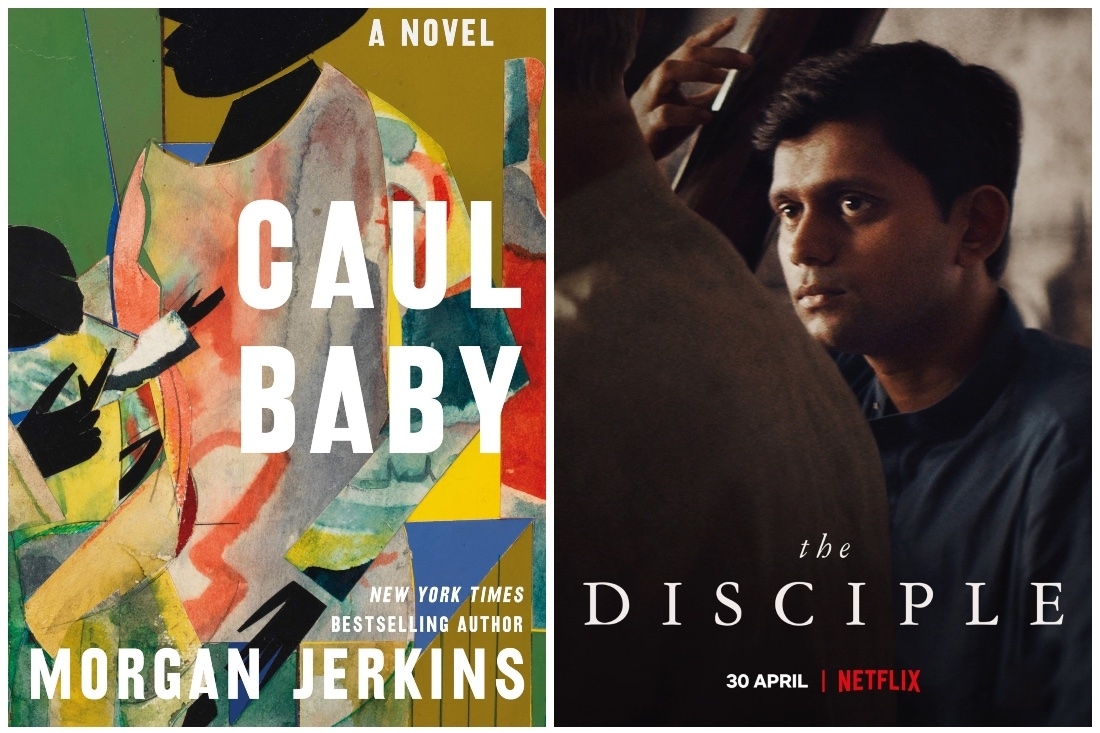 Must Calendar: April 2021
MUST READ
The Coming Bad Days by Sarah Bernstein
A woman leaves the man she lives with and moves to a low stone cottage in a university town. She is in self-imposed exile, hoping to find dignity in her loneliness. But then she meets Clara, a woman who is her exact opposite: decisive, productive and assured. As their friendship grows in intimacy Clara suggests another way of living - until an act of violence threatens to sever everything between them. The Coming Bad Days is a penetrating portrait of feminine vulnerability and cruelty. It announces the arrival of a startling new voice in fiction: intelligent, brutal, sure, and devastatingly funny.
Rumours of Spring by Farah Bashir
Rumours of Spring is the unforgettable account of Farah Bashir's adolescence spent in Srinagar in the 1990s. As Indian troops and militants battle across the cityscape and violence becomes the new normal, a young schoolgirl finds that ordinary tasks — studying for exams, walking to the bus stop, combing her hair, falling asleep — are riddled with anxiety and fear. With haunting simplicity, Farah Bashir captures moments of vitality and resilience from her girlhood amidst the increasing trauma and turmoil of passing years.
Caul Baby by Morgan Jenkins
New York Times bestselling author Morgan Jerkins makes her fiction debut with this electrifying novel, for fans of Ta-Nehisi Coates and Jacqueline Woodson, that brings to life one powerful and enigmatic family in a tale rife with secrets, betrayal, intrigue, and magic. Engrossing, unique, and page-turning, Caul Baby illuminates the search for familial connection, the enduring power of tradition, and the dark corners of the human heart.
First Person Singular: Stories by Haruki Murakami
The eight masterly stories in this new collection are all told in the first person by a classic Murakami narrator. From nostalgic memories of youth, meditations on music and an ardent love of baseball to dreamlike scenarios, an encounter with a talking monkey and invented jazz albums, together these stories challenge the boundaries between our minds and the exterior world. Occasionally, a narrator who may or may not be Murakami himself is present. Is it memoir or fiction? The reader decides.
MUST WATCH
Ajeeb Daastaans
Ajeeb Daastaans is an anthology of four strangely contrasting stories which delve into fractured relationships and unexplored spaces. The stories set in varied milieus, explore jealousy, entitlement, prejudices and toxicity, which are often entangled within the heart of their relationships. Each story also takes you on a journey where one would struggle with the moral dilemma of what's right and what's wrong, as the lines between them get blurred. The four short film segments directed by Neeraj Ghaywan, Kayoze Irani, Shashank Khaitan and Raj Mehta. The film is produced by Karan Johar and Netflix.
The Disciple
The Disciple is a 2020 Indian Marathi language drama film written, directed and edited by Chaitanya Tamhane. The film follows Sharad Nerulkar, who has devoted his life to becoming an Indian classical music vocalist, diligently following the traditions and discipline of old masters, his guru, and his father. But as years go by, Sharad starts to wonder whether it's really possible to achieve the excellence he's striving for. Netflix acquired the distribution rights of film this year and will release it worldwide on 30 April 2021.
Two Distant Strangers
Releasing on Netflix, in Two Distant Strangers, cartoonist Carter James' repeated attempts to get home to his dog are thwarted by a recurring deadly encounter that forces him to re-live the same awful day over and over again. The film is in running for the Academy Award for Best Live Action Short Film this year.
The Year the Earth Changed
Releasing on Apple TV+ and narrated by David Attenborough, this documentary special highlights the way nature has started to recover during the lockdown caused by the COVID-19 pandemic.
MUST LISTEN
Norah Jones' 'Til We Meet Again
Norah Jones has announced her first-ever live album, 'Til We Meet Again, out April 16th on Blue Note. The 14 tracks on 'Til We Meet Again will span Jones' entire career, from her early hits off 2002's Come Away With Me to her most recent singles It Was You, Begin Again, Just a Little Bit, Falling, and the Grammy-nominated I'll Be Gone.
Pink Floyd's Live at Knebworth 1990
Pink Floyd Live at Knebworth 1990, a new package documenting the band's Silver Clef Award Winners show at England's Knebworth House, will be released on April 30. The concert, previously unreleased until appearing on the 2019 Later Years box set, will debut as a stand-alone release digitally and on CD and double vinyl.