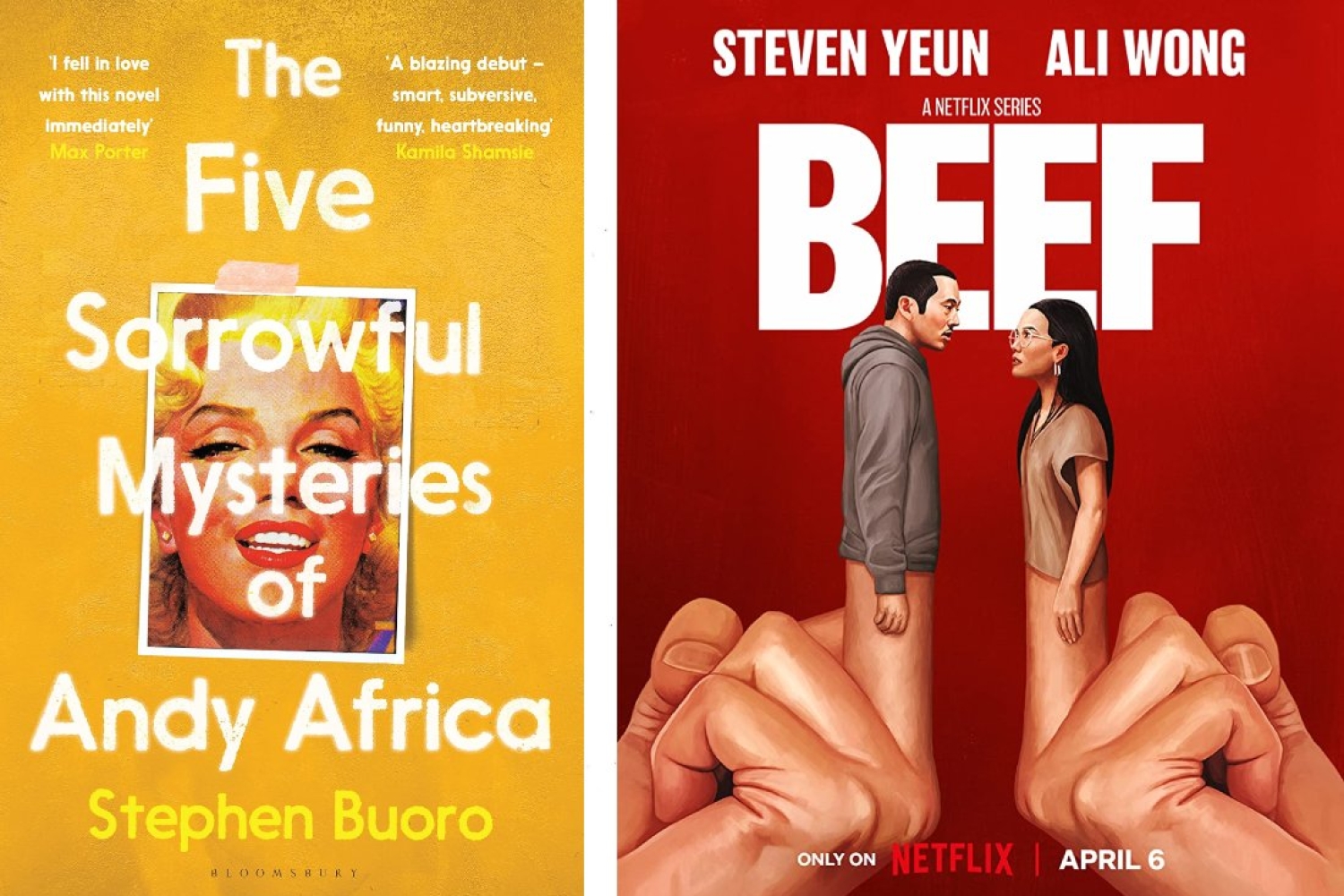 MUST CALENDAR: April 2023
MUST READ
Daughters of Madurai
The Daughters of Madurai, Rajasree Variyar's debut novel is both a heart rending family story and a page-turning mystery about the secrets we must keep to protect those we love. While it explores the harrowing issue of female infanticide, it's also a universal story about the bond between mothers and daughters, the strength of women, and the power of love in overcoming all obstacles. It is poised for release on 27 April.
The Long Form
The Long Form by Kate Briggs is the story of two people composing a day together. It is a day of movements and improvisations, common and uncommon rhythms, stopping and starting again. As the morning progresses, a book – The History of Tom Jones by Henry Fielding – gets delivered, and the scope of the day widens further. With lightness and precision, Kate Briggs renews Henry Fielding's proposition for what a novel can be, combining fiction and essay to write an extraordinary domestic novel of far-reaching ideas. It is poised for release on 12 April.
The Five Sorrowful Mysteries of Andy Africa
The Five Sorrowful Mysteries of Andy Africa by Stephen Buoro announces a dazzling, distinctive, new literary voice. Profound, exhilarating and highly original, this tragicomic novel is a stunning exploration of the contemporary African 'condition', the relentless infiltration of Western culture and, most of all, the ordinary but impossible challenges of coming of age in a turbulent world. It is poised for release on 13 April.
Look at the Lights, My Love
A meditation on the big-box superstore, from 2022 Nobel laureate Annie Ernaux, releasing on April 4.
Greek Lessons
In a classroom in Seoul, a young woman watches her Greek language teacher at the blackboard. She tries to speak but has lost her voice. Her teacher finds himself drawn to the silent woman, for day by day he is losing his sight. Greek Lessons by Han Kang is the story of the unlikely bond between this pair and a tender love letter to human intimacy and connection — a novel to awaken the senses, one that vividly conjures the essence of what it means to be alive. It is poised for release on 18 April.
MUST WATCH
Beef
From A24 Studios, the upcoming Netflix dark comedy series starring Steven Yeun and Ali Wong follows two strangers whose lives converge during a road rage incident. Danny Cho (Yeun) is a failing contractor with a chip on his shoulder, while Amy Lau (Wong) is a self-made entrepreneur with a picturesque life. Throughout the 10-episode series, their feud consumes them as their lives and relationships become intertwined in more ways than one. It premieres on April 6.
Jubilee
Jubilee is an upcoming streaming series on Amazon Prime Video. The series is created and directed by Vikramaditya Motwane. It stars Prosenjit Chatterjee, Aditi Rao Hydari, Aparshakti Khurana, Sidhant Gupta, Wamiqa Gabbi and Ram Kapoor. The series is set in 1940's-1950's era of Bombay film industry, and will be released on 7 April.
Tiny Beautiful Things
Tiny Beautiful Things is a television series set to be broadcast on streaming service Disney+ Hotstar on April 7, 2023. It is based on the Cheryl Strayed book of the same name. It has been adapted by Liz Tigelaar and produced by Best Day Ever Productions, Hello Sunshine, Millaudon Street Productions, Stay Upstairs, Mayday Productions, and ABC Signature. The show centers on Clare (Kathryn Hahn), a writer who reluctantly becomes a popular advice columnist during a period of turmoil in her life.
The Last Thing He Told Me
The Apple TV limited series "The Last Thing He Told Me" follows Hannah (played by Jennifer Garner), a woman who must forge a relationship with her 16-year-old stepdaughter Bailey (played by Angourie Rice) in order to find the truth about why her husband has mysteriously disappeared. Based on the acclaimed bestselling novel, the series is created and adapted by Laura Dave, alongside series co-creator Josh Singer. Garner also serves as executive producer alongside Hello Sunshine's Reese Witherspoon and Lauren Neustadter. It premieres on April 14.
Citadel
Citadel is an upcoming American science fiction action thriller television series created by Josh Appelbaum and Bryan Oh for Amazon Prime Video. It stars Richard Madden and Priyanka Chopra Jonas as Citadel agents Mason Kane and Nadia Sinh. The six-episode first season is scheduled to premiere on April 28, with its first two episodes.
MUST LISTEN
72 Seasons
Metallica's 11th album. 72 Seasons, is set to be one of the biggest albums of 2023. It is set for release on April 14, by their own label Blackened Recordings. It is a follow-up to 2016's Hardwired and is indeed one of the biggest heavy metal album of the last few years. To Self-Destruct was announced late last year with thrash-fuelled single Lux Æterna, plus details of a two-year world tour. The band then released a follow-up single, Screaming Suicide, soon followed by a third track from the album, If Darkness Had a Son.
First Two Pages of Frankenstein
The National have announced their ninth studio album: First Two Pages of Frankenstein and is scheduled to come out on April 28. It features guest contributions from Taylor Swift, Sufjan Stevens, and Phoebe Bridgers. The band will embark on a tour behind First Two Pages of Frankenstein starting this May; openers include Patti Smith, Soccer Mommy, the Beths, and Bartees Strange.
MUST ATTEND
Van Gogh 360
Van Gogh 360 is an immersive experience featuring the work of one of the most famous and influential figures in the history of western art. Vincent Van Gogh's paintings are housed in galleries and collections around the globe. Van Gogh 360 brings over 300 of his most popular works together in a dynamic show that is not to be missed. The exhibit will begin on April 10, 2023 at The DLF Cyber city Gurugram.
India in Fashion
India in Fashion explores the layered impact that traditional Indian dress, textiles and craft have had on the international fashion sensibility since the 18th century. Whether it is transparent muslins, whimsical chintzes conceived on the Coromandel Coast, the varied draperies of the sari and dhoti, or the botehs of Kashmir's shawls, the treasury of India's sartorial and textile traditions have provided inspiration to royal courts, European haute couture, contemporary design visionaries, and even global fast fashion. The first exhibition of its kind in India, will open on April 03 at Nita Mukesh Ambani Cultural Centre (NMACC).
Boiler Room: India Summer Tour
This April, Boiler Room, the highly-acclaimed electronic music phenomenon, we will be touching down in India. In Chandigarh on April 01, Delhi on April 21, Kolkata on April 22 and Indore on April 23.