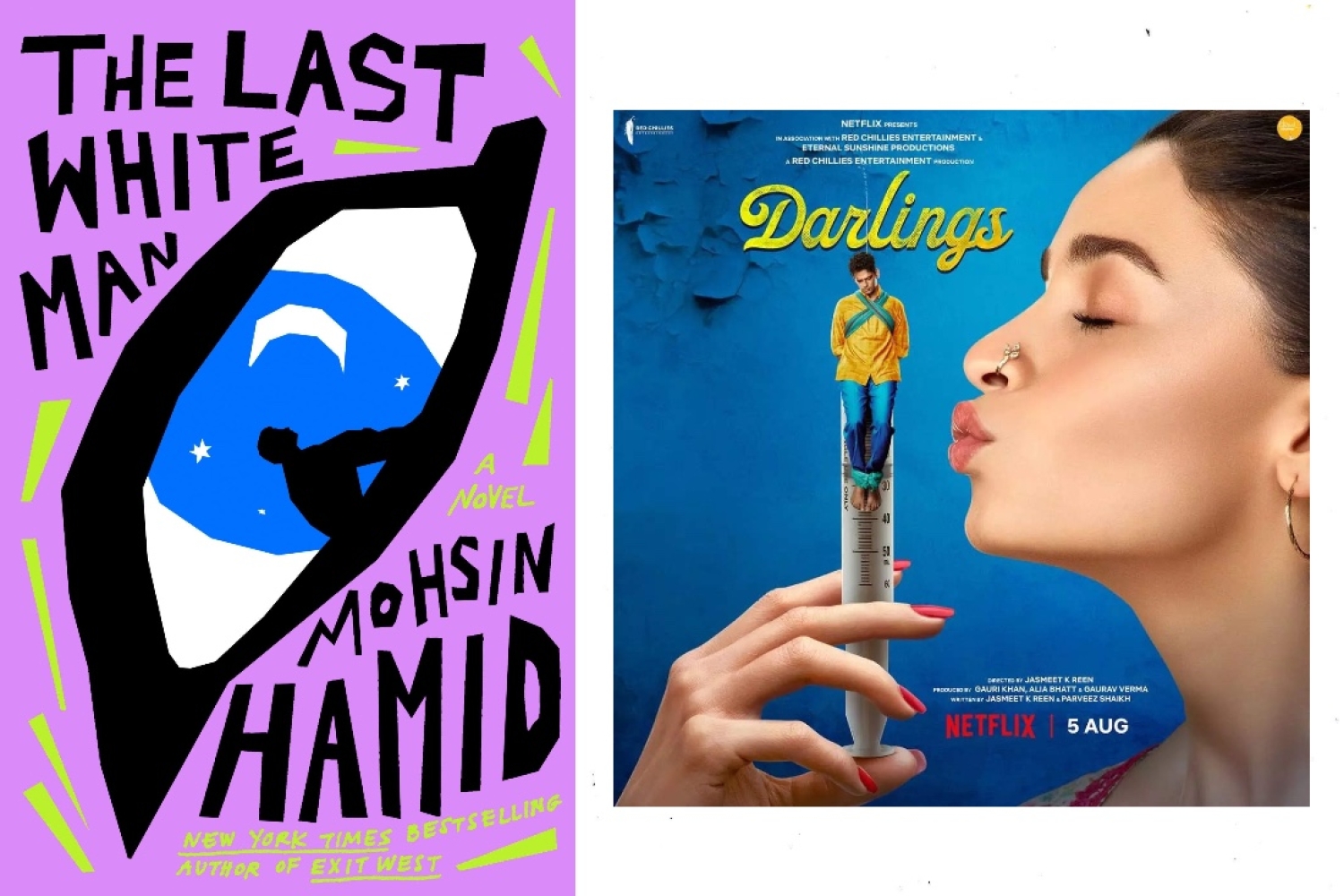 MUST CALENDAR: AUGUST 2022
MUST READ
The Last White Man
From Mohsin Hamid comes a story of love, loss, and rediscovery in a time of unsettling change. One morning, Anders wakes to find that his skin has turned dark, his reflection a stranger to him. At first he tells only Oona, an old friend, newly a lover. Soon, reports of similar occurrences surface across the land. Some see in the transformations the long-dreaded overturning of an established order, to be resisted to a bitter end. Hamid's The Last White Man invites us to envision a future - our future - that dares to reimagine who we think we are, and how we might yet be together.
Sojourn
In Amit Chaudhuri's new novel, an unnamed man arrives in Berlin as a visiting professor. It is a place fused with Western history and cultural fracture lines. He moves along its streets and pavements; through its department stores, museums and restaurants. He befriends Faqrul, an enigmatic exiled poet, and Birgit, a woman with whom he shares the vagaries of attraction. He tries to understand his white-haired cleaner. Berlin is a riddle-he becomes lost not only in the city but in its legacy. Sealed off in his own solitude, and as his visiting professorship passes, the narrator awaits transformation and meaning. Ultimately, he starts to understand that the less sure he becomes of his place in the moment, the more he knows his way.
Babysitter
From one of America's most renowned storytellers, Joyce Carol Oates, comes a novel about love and deceit, and lust and redemption, against a backdrop of shocking murders in the affluent suburbs of Detroit. Suspenseful, brilliantly orchestrated, and engrossing, Babysitter is a starkly narrated exploration of the riskiness of pursuing alternate lives, calling into question how far we are willing to go to protect those whom we cherish most. In its scathing indictment of corrupt politics, unexamined racism, and the enabling of sexual predation in America, Babysitter is a thrilling work of contemporary fiction.
Diary of a Void
A prizewinning, thrillingly subversive debut novel from a new star of Japanese fiction, Emi Yagi, follows the life of Ms Shibata. As the only woman in her office, Ms Shibata is expected to do all the menial tasks. One day she announces that she can't clear away her coworkers' dirty cups - because she's pregnant and the smell nauseates her. The only thing is . . . Ms Shibata is not pregnant. But she has a nine-month ruse to keep up. Before long, it becomes all-absorbing, and with the help of towel-stuffed shirts and a diary app that tracks every stage of her 'pregnancy', the boundary between her lie and her life begins to dissolve. Diary of a Void will keep you turning the pages to see just how far Ms Shibata will go.
MUST WATCH
Darlings
Darlings is an upcoming Indian Hindi-language black comedy drama film co-written and directed by Jasmeet K. Reen, in her directorial debut, from a screenplay by Parveez Sheikh, and produced by Gauri Khan, Alia Bhatt (in her debut production), and Gaurav Verma under the banners Red Chillies Entertainment and Eternal Sunshine Productions. The film stars Bhatt, Shefali Shah, Vijay Varma and Roshan Mathew in the lead roles. It is scheduled to release on Netflix, on August 5, 2022.
Laal Singh Chaddha
Laal Singh Chaddha is an upcoming Indian Hindi-language comedy-drama film directed by Advait Chandan from a screenplay written by Eric Roth and adapted by Atul Kulkarni. It is an official remake of the 1994 American film Forrest Gump, starring Aamir Khan. The film is set to release in theatres on August 11, 2022.
House of the Dragon
In this prequel to one of the most successful television series of our time, the story of the Targaryen civil war that took place about 300 years before events portrayed in Game of Thrones, will be shown. The series is scheduled to premiere on August 21, 2022 on Disney+Hotstar.
Delhi Crime Season 2
The acclaimed Netflix crime thriller will return with another season. Shefali Shah will reprise her role as DCP Vartika Chaturvedi, as will most of the supporting cast from the first season. The show will premiere on August 26, 2022 on the streaming giant.
MUST LISTEN
Funk Wav Bounces Vol 2 by Calvin Harris
Calvin has confirmed the release date of his new album and has shared a full list of its featured artists on the record. Besides Dua Lipa and Young Thug, who appeared on his single, Potion, hip-hop artists who will appear on Funk Wav Bounces Vol 2 include 21 Savage, Stefflon Don, Pusha T, Lil Durk, Offset, Coi Leray, Busta Rhymes, Donae'o, Latto, Pharrell, Swae Lee and Snoop Dogg.
Curtain Call 2 by Eminem
Curtain Call 2 will be Eminem's second greatest hits collection. It will feature music from all of Eminem's creative endeavours since his 2009 album Relapse, including side-projects, guest appearances, film soundtrack songs, and choice cuts from his solo albums. From the more recent music, Eminem's collaboration with CeeLo Green on the Dr. Dre-produced The King And I — his song from the recent Elvis film — will be included.
HOLY FVCK by Demi Lovato
On August 19th, the two-time Grammy nominee, Demi Lovato will drop HOLY FVCK on the world. The upcoming 16-track album will revisit Lovato's rock and pop-punk roots and deliver a retrospective of their life experiences, according to a press release.