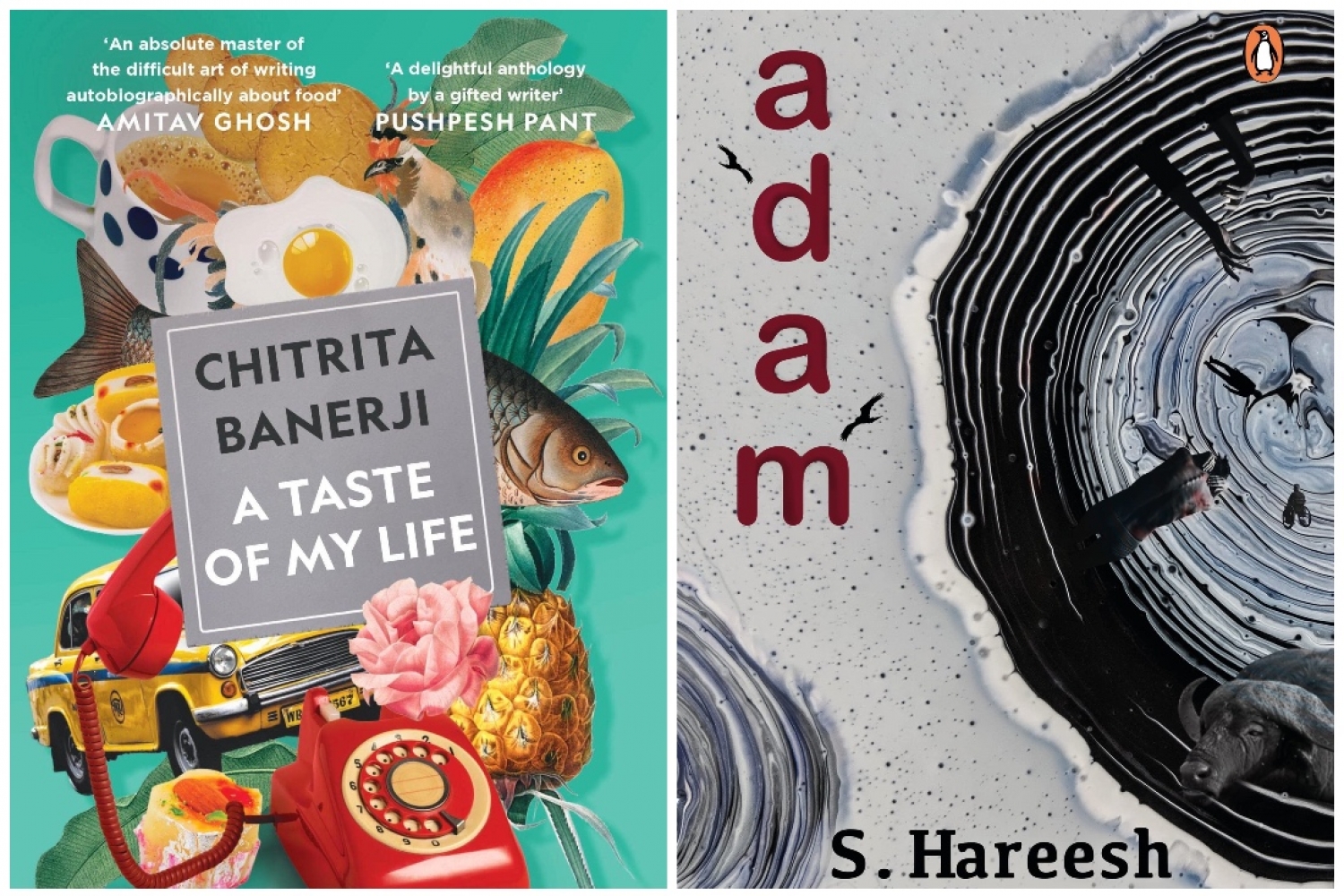 MUST CALENDAR: DECEMBER 2021
MUST READ
A Place in My Heart by Anupama Chopra
A Place in My Heart is a many-splendored thing. It is a listicle. It is a celebration of the power of storytelling. It is also an account of a life lived in the Bollywood trenches. National Award-winning author, journalist and film critic Anupama Chopra writes about fifty films, artistes and events that have left an indelible impression on her and shaped her twenty-five-year-long career.
Adam by S. Hareesh
S. Hareesh's Adam presents nine unusual stories about ordinary people, their passions and their diverse destinies in a world where humans, animals and nature collide and conflict, but also console each other. The book has been translated by Jayasree Kalathil.
A Taste of My Life: A Memoir in Essays and Recipes by Chitrita Banerji
One of the most celebrated culinary historians of our time, Chitrita Banerji grew up in a Calcutta home devoted to food. In this memoir, styled like a three-course meal with an ironic twist, she offers an absorbing portrait of a life that has intermingled with food in moving and unexpected ways.
Barkat by Vikas Khanna
This is the story of one of the most beloved chefs from India, Vikas Khanna. He narrates how his grandmother infused in him the values of sharing food, while the langars of the Golden Temple showed him that community kitchens are perhaps the only way to ensure no one goes hungry. From these values developed around food, he got the goal and the grit to build one of the world's largest food drives called 'Feed India' during the COVID-19 lockdown.

MUST WATCH
Cobalt Blue
When a brother and sister fall in love with the same man, ensuing events shatter a traditional Marathi family. The Netflix film is based on Sachin Kundalkar's novel.
Money Heist (Season 5 – Volume 2)
The second part of the final season of one of Netflix's most popular series will air this month. These highly-anticipated five episodes will conclude the series.
Don't Look Up
Possibly the most anticipated Netflix film of the year, Leonardo DiCaprio and Jennifer Lawrence play two low-level astronomers, who must go on a giant media tour to warn mankind of an approaching comet that will destroy planet Earth.
Voir
The David Fincher executive-produced series, the Netflix release Voir revolves around film lovers who examine the cinematic moments that thrilled, perplexed, challenged and forever changed them in this collection of visual essays.
MUST LISTEN
Khalid's Scenic Drive
Scenic Drive is the upcoming first mixtape by American singer Khalid, scheduled to be released on December 3, 2021, by RCA Records.