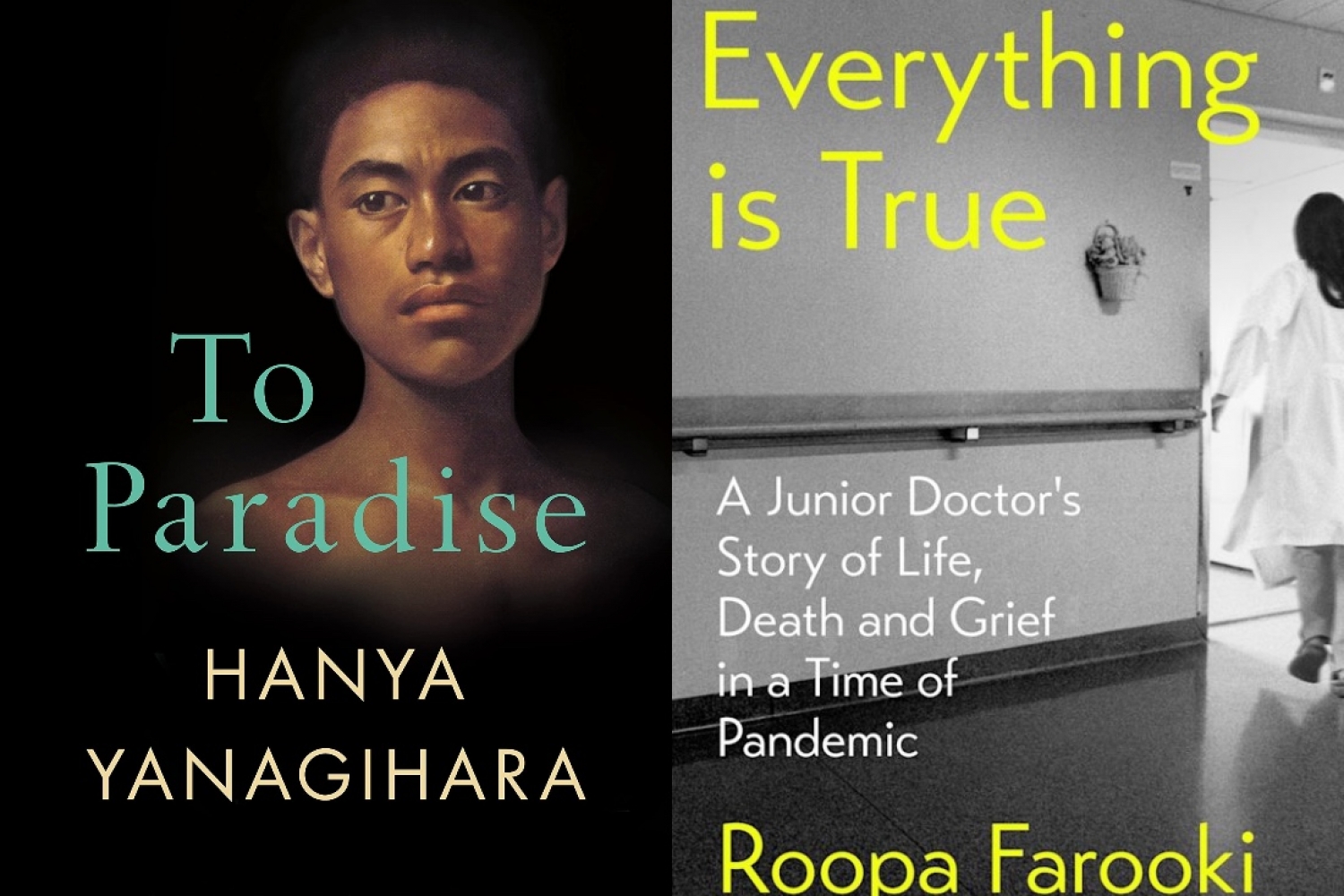 MUST CALENDAR: JANUARY 2022
MUST READ
To Paradise by Hanya Yanagihara
From the author of the modern classic A Little Life, a bold, brilliant novel spanning three centuries and three different versions of the American experiment, about lovers, family, loss and the elusive promise of utopia.
A Terrible Kindness by Jo Browning Wroe
Jo Browning Wroe's debut novel is set in October 1966, when William Lavery is having the night of his life at his first black-tie do. But, as the evening unfolds, news hits of a landslide at a coal mine. It has buried a school: Aberfan. William decides he must act, so he stands and volunteers to attend. It will be his first job as an embalmer, and it will be one he never forgets.
How High We Go in the Dark by Sequoia Nagamatsu
From funerary skyscrapers to hotels for the dead to interstellar starships, Sequoia Nagamatsu takes readers on a wildly original and compassionate journey, spanning continents, centuries, and even celestial bodies to tell a story about the resilience of the human spirit, our infinite capacity to dream, and the connective threads that tie us all together in the universe.
Everything is True: A junior doctor's story of life, death and grief in a time of pandemic by Roopa Farooki
In early 2020, junior doctor Roopa Farooki lost her sister to cancer. But just weeks later, she found herself plunged into another kind of crisis, fighting on the frontline of the battle taking place in her hospital, and in hospitals across the country. At once an unflinching insider's account of medicine in the time of coronavirus, and the devastating story of a sister's grief, Everything is True is an exhilarating memoir of holding on to that which makes us human against insurmountable odds.

MUST WATCH
Gehraiyaan
Gehraiyaan is an upcoming Indian Hindi-language romantic drama film directed by Shakun Batra, and written by Batra, Sumit Roy and Ayesha Devitre. The film stars Deepika Padukone, Siddhant Chaturvedi, Ananya Panday with Naseeruddin Shah and Rajat Kapoor in supporting roles. The film will premiere on 25 January 2022 on Amazon Prime Video.
The Tragedy of Macbeth
The Tragedy of Macbeth is a 2021 American historical thriller film written and directed by Joel Coen and based on the play Macbeth by William Shakespeare. The film stars Denzel Washington, Frances McDormand (who also produced the film), Bertie Carvel, Alex Hassell, Corey Hawkins, Harry Melling, and Brendan Gleeson. It will start streaming on Apple TV+ from January 14, 2022.
Human
The upcoming Hotstar web-series has been directed by Vipul Amrutlal Shah and Mozez Singh. Starring Shefali Shah and Kirti Kulhari, the concept of the Hotstar Special revolves around drug trials on humans. It will be released on the streaming platform on January 14, 2022.
After Life Season 3
After Life is a British black comedy-drama streaming television series created, written, produced and directed by Ricky Gervais, who is also the star. Set in the fictional town of Tambury, After Life follows newspaper writer Tony Johnson, whose life is turned upside down after his wife dies from breast cancer. The finale season of the Netflix show is due to premiere on 14 January 2022.
MUST LISTEN
RuPaul's Mamaru
Mamaru is the upcoming fourteenth studio album by American singer and drag queen RuPaul, set to be released on January 7, 2022.
Years & Years' Night Call
Night Call is the upcoming third studio album by British musician Olly Alexander, released under his solo project Years & Years. It is set to be released on 21 January 2022 by Polydor Records. The album serves as a follow-up to his second studio album Palo Santo.