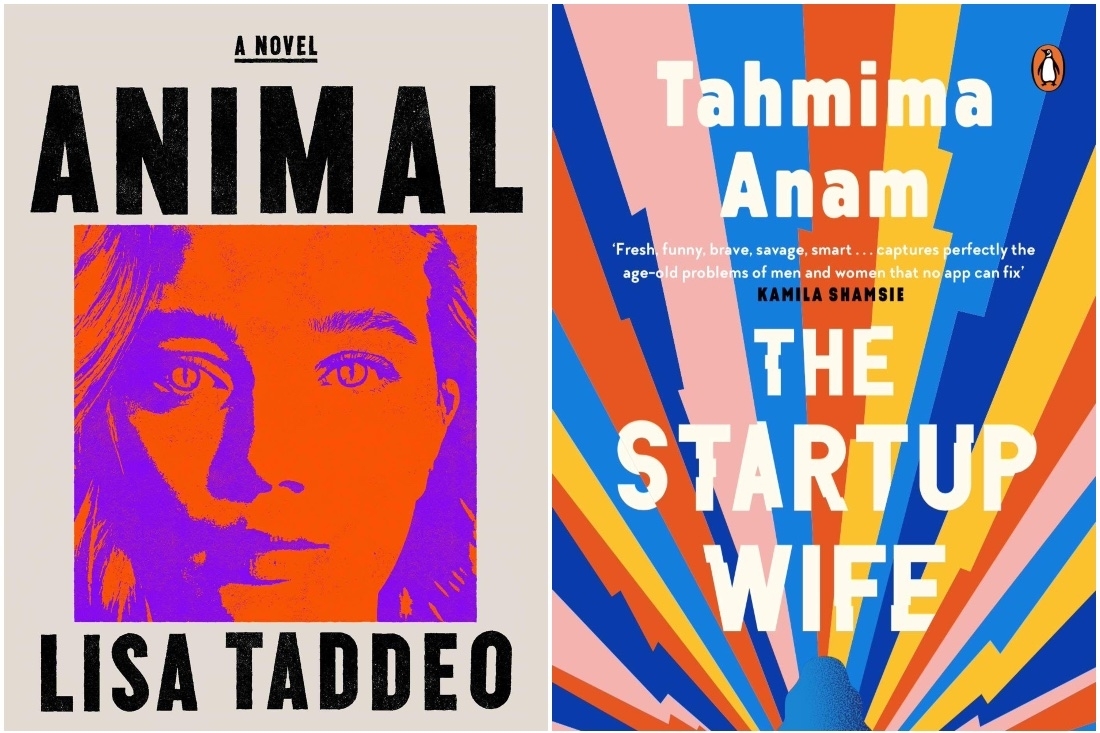 MUST READ
Assembly by Natasha Brown
The narrator of Assembly is a Black British woman. She is preparing to attend a lavish garden party at her boyfriend's family estate, set deep in the English countryside. At the same time, she is considering the carefully assembled pieces of herself. As the minutes tick down and the future beckons, she can't escape the question: is it time to take it all apart? Assembly is a story about the stories we live within — those of race and class, safety and freedom, winners and losers. And it is about one woman daring to take control of her own story, even at the cost of her life.
The Other Black Girl by Zakiya Dalila Harris
Twenty-six-year-old editorial assistant Nella Rogers is tired of being the only Black employee at Wagner Books. Fed up with the isolation and the microaggressions, she's thrilled when Hazel starts working in the cubicle beside hers. They've only just started comparing natural hair care regimens, though, when a string of uncomfortable events cause Nella to become Public Enemy Number One and Hazel, the Office Darling. Then the notes begin to appear on Nella's desk: LEAVE WAGNER. NOW. A whip-smart and dynamic thriller and sly social commentary, The Other Black Girl will keep you on the edge of your seat until the very last twist.
Animal by Lisa Taddeo
Joan has spent a lifetime enduring the cruel acts of men. But when one of them commits a shocking act of violence in front of her, she flees New York City in search of Alice, the only person alive who can help her make sense of her past. In the sweltering hills above Los Angeles, Joan unravels the horrific event she witnessed as a child — that has haunted her every waking moment — while forging the power to finally strike back. Animal is a depiction of female rage at its rawest, and a visceral exploration of the fallout from a male-dominated society. With writing that scorches and mesmerizes, Taddeo illustrates one woman's exhilarating transformation from prey into predator.
Filthy Animals by Brandon Taylor
A group portrait of young adults enmeshed in desire and violence, a hotly charged, deeply satisfying new work of fiction from the author of Booker Prize finalist Real Life. In the series of linked stories at the heart of Filthy Animals, set among young creatives in the American Midwest, a young man treads delicate emotional waters as he navigates a series of sexually fraught encounters with two dancers in an open relationship, forcing him to weigh his vulnerabilities against his loneliness. In other stories, a young woman battles with the cancers draining her body and her family; menacing undercurrents among a group of teenagers explode in violence on a winter night; a little girl tears through a house like a tornado, driving her babysitter to the brink; and couples feel out the jagged edges of connection, comfort, and cruelty.
The Startup Wife by Tahmima Anam
Brilliant coder and possessor of a Pi tattoo, Asha is poised to revolutionize artificial intelligence when she is reunited with her high school crush, Cyrus Jones. Cyrus inspires Asha to write a new algorithm. Before she knows it, she's abandoned her PhD program, they've exchanged vows, and gone to work at an exclusive tech incubator called Utopia. The platform creates a sensation, with millions of users seeking personalized rituals every day. Will Cyrus and Asha's marriage survive the pressures of sudden fame, or will she become overshadowed by the man everyone is calling the new messiah? In this gripping, blistering novel, award-winning author Tahmima Anam takes on faith and the future with a gimlet eye and a deft touch. Come for the radical vision of human connection, stay for the wickedly funny feminist look at startup culture and modern partnership. Can technology — with all its limits and possibilities — disrupt love?
MUST WATCH
The Family Man 2
The second season of the espionage thriller is set for release this month on Amazon Prime. The Family Man follows the story of Srikant Tiwari, who works as a senior analyst in the fictional Threat Analysis and Surveillance Cell (TASC), which is a part of the National Investigation Agency (NIA) of India. He is a married man with two kids, and the first season follows an investigation of a potential terrorist attack, while simultaneously following his slightly unsettled family life. The show is inspired by real life newspaper articles.
Skater Girl
Skater Girl is an upcoming Indian-American coming-of-age sports drama film directed by Manjari Makijany. The cast includes newcomers Rachel Sanchita Gupta and Shafin Patel, and also stars Amrit Maghera, Jonathan Readwin and Waheeda Rehman. Set to be released on Netflix, the film tells the story of a teenage tribal girl in Rajasthan, India who discovers skateboarding after a thirty something British-Indian girl introduces skateboarding in a village.
Lupin 2
The second season of one of the most watched non-English series on Netflix is set to release this month. Inspired by the adventures of Arsène Lupin, gentleman thief Assane Diop sets out to avenge his father for an injustice inflicted by a wealthy family.
Ray
A Netflix Original, from a satire to a psychological thriller, four short stories from celebrated auteur and writer Satyajit Ray are adapted for the screen in this series. Abhishek Chaubey, Srijit Mukherji and Vasan Bala have directed Ray, which centres on themes of 'love, lust, betrayal and truth.'
MUST LISTEN
Jordi by Maroon 5
Jordi is the upcoming seventh studio album by American band Maroon 5. It is set to be released on June 11, 2021, through 222, Interscope and Polydor Records. The album is titled after the band's late manager Jordan Feldstein, who died in 2017. The band's frontman, Adam Levine, called him "Jordi".