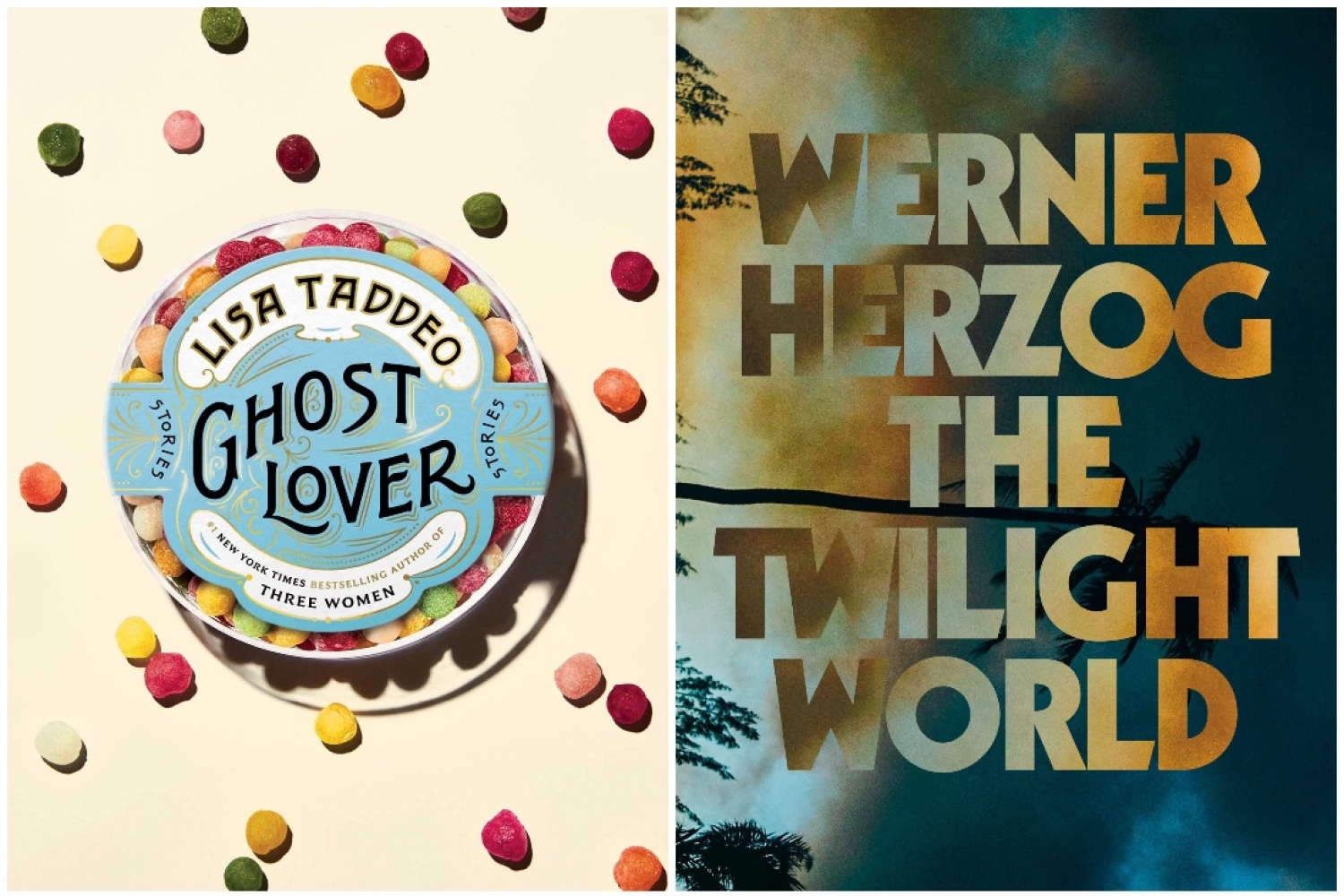 MUST READ
I Am Onir and I Am Gay: A Memoir
The award-winning filmmaker Onir, whose directorial debut, My Brother Nikhil (2005), broke new ground in LGBT representation on the Indian silver screen, opens up fully for the first time. I Am Onir and I Am Gay is a raw, eloquent and inspiring memoir about confronting and transcending frontiers. Written with his sister Irene Dhar Malik, this emotionally gritty and unabashedly honest personal story is a pathbreaking narrative of hope, love and the pursuit of dreams.
The Twilight World by Werner Herzog
The great filmmaker Werner Herzog, in his first novel, tells the incredible story of Hiroo Onoda, a Japanese soldier who defended a small island in the Philippines for twenty-nine years after the end of World War II. In The Twilight World, Herzog immortalizes and imagines Onoda's years of absurd yet epic struggle in an inimitable, hypnotic style—part documentary, part poem, and part dream—that will be instantly recognizable to fans of his films. The result is a novel completely unto itself, a sort of modern-day Robinson Crusoe tale: a glowing, dancing meditation on the purpose and meaning we give our lives.
Ghost Lover by Lisa Taddeo
Ghost Lover is an electrifying collection of fearless and ferocious short stories. In these nine riveting stories—which include two Pushcart Prize winners and a finalist for the National Magazine Award—Lisa Taddeo brings to life the fever of obsession, the blindness of love, and the mania of grief. Featuring Taddeo's arresting prose that continues to thrill her legions of fans, Ghost Lover dares you to look away.

MUST WATCH
Netflix Is a Joke Festival
Throughout the month of June, eleven Stand-up Specials that were filmed at the Netflix Is a Joke Festival will be released on the streaming giant. Some of these include Stand Out: An LGBTQ+ Celebration, A Tribute to Bob Saget, That's My Time with David Letterman, Jane Fonda & Lily Tomlin: Ladies Night Live, and many more.
She (Season 2)
She — the Indian Netflix series written and created by filmmaker Imtiaz Ali — is returning with its second season this month. Aaditi Pohankar will also return as the undercover Mumbai constable.
Spiderhead
Spiderhead is an upcoming American science fiction thriller film directed by Joseph Kosinski and written by Rhett Reese and Paul Wernick, based on the dystopian short story "Escape from Spiderhead" by George Saunders. The film stars Chris Hemsworth, Miles Teller, and Jurnee Smollett, following the lives of two convicts living in a near-future society who grapple with their pasts while trapped in a facility that allows prisoners to reduce their sentence time by volunteering for experiments using emotion-altering drugs, which are run by prison overseer Steve Abnesti.

MUST LISTEN
Twelve Carat Toothache by Post Malone
The follow-up to his 2019 album, Hollywood's Bleeding, Post Malone's new album is called Twelve Carat Toothache and will be out early June. It also includes his single with The Weeknd called One Right Now. The new record from the rap-R&B great has been a long time coming. He appeared on the cover of Billboard back in January this year, teasing the album.
Proof by BTS
The South Korean boy band are making their big return with a new album called Proof. This marks their ninth anniversary, which they announced with a logo trailer for the album, revealing that the LP will be an anthology of their music catalogue thus far. Proof is set to be released on June 10, though pre-order for the release is available through BTS' Weverse shop.
40 oz. to Fresno by Joyce Manor
Joyce Manor has announced a new record, 40 oz. to Fresno, which will be out on June 10. This is a follow-up to 2018's Million Dollars to Kill Me and is produced by Rob Schnapf, who previously worked with the band on Cody. The album has been mixed by Tony Hoffer and features Motion City Soundtrack's Tony Thaxton on drums.