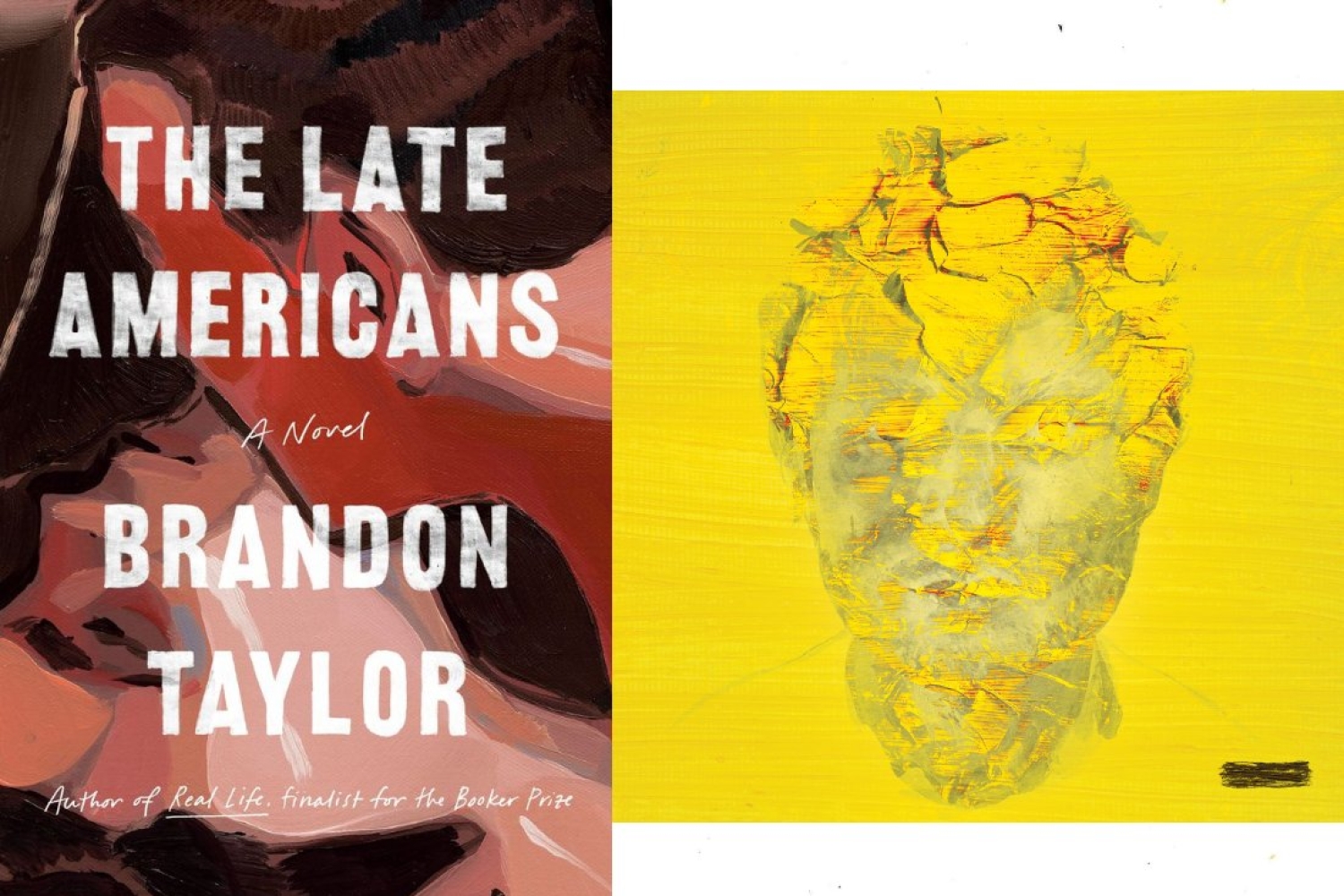 MUST READ
Soldier Sailor
In her first novel for over a decade, Claire Kilroy takes us deep into the early days of motherhood. Exploring the clash of fierce love for a new life with a seismic change in identity, she vividly realises the raw, tumultuous emotions of a new mother, as her marriage strains and she struggles with questions of love, autonomy and creativity. It is poised for release on 2 May.
Tomorrow Someone Will Arrest You
Tomorrow Someone Will Arrest You cements Meena Kandasamy as one of the most exciting, radical thinkers at work today. These poems chronicle wanting, art-making, and the practising of resistance and solidarity in the face of a hostile state. Here, the personal is political, and Kandasamy moves between sex, desire, family and wider societal issues of caste, the refugee crisis, and freedom of expression with grace and defiance. This is a bold, unforgettable collection by a poet who compels us to sit up and listen. It is poised for release on 4 May.
The Late Americans
The author of the Booker Prize finalist Real Life and the bestselling Filthy Animals returns with a deeply involving new novel of young men and women at a crossroads. A novel of intimacy and precarity, friendship and chosen family, The Late Americans is Brandon Taylor's richest and most involving work of fiction to date, confirming his position as one of our most perceptive chroniclers of contemporary life. It is poised for release on 23 April.
MUST WATCH
Hannah Gadsby: Something Special
The comic shares tales of love and marriage about a panicky proposal, a novelty wedding cake and a fateful bunny encounter. It premieres on Netflix on May 9.
Dahaad
Dahaad is a Hindi-language crime, mystery, thriller web series created by Reema Kagti, Zoya Akhtar and directed by Reema Kagti, Ruchika Oberoi, starring Sonakshi Sinha, Gulshan Devaiah, Sohum Shah,Vijay Varma, Manyuu Doshi, Yogi Singha, Sanghmitra Hitaishi, Ratnabali Bhattacharjee, Nirmal Chiraniyan, Vijay Kumar Dogra, Abhishek Bhalerao, and Waris Ahmed Zaidi. It premieres on Amazon Prime Video on May 12.
City on Fire
City on Fire is an upcoming crime drama television series for Apple TV+ created by Josh Schwartz and Stephanie Savage, based on the novel of the same name by Garth Risk Hallberg that tells the story of how when an NYU student is found dead, her connection to a series of citywide fires begins to reveal itself. It premieres on May 12
MUST LISTEN
-
- ("Subtract") is the upcoming fifth studio album by English singer-songwriter Ed Sheeran. It is set to be released on 5 May through Asylum and Atlantic Records.
The Album
The Album is the upcoming sixth studio album by American pop rock band Jonas Brothers. It is set to be released on May 12 through Republic Records. The album will be supported by two singles: Wings and Waffle House. It serves as the follow-up to their previous album, Happiness Begins (2019).
Seven Psalms
Seven Psalms is the upcoming fifteenth solo studio album by American musician Paul Simon. It is set to be released on May 19, through Owl Records and Legacy Recordings. The album was conceived as a seven-part piece meant to be listened to in its entirety, and is a completely acoustic performance. The album will be Simon's first since In the Blue Light (2018) and his first of new material since Stranger to Stranger (2016). Guests on the album include Wynton Marsalis and Simon's wife Edie Brickell.
MUST ATTEND
Waiting for Midnight
Nature Morte is exhibiting a new series by Bharat Sikka, titled Waiting for Midnight. Taking the name from his daughter's poem, this series offers a visual ode to Salvador Do Mundo, a village in Goa, where he has spent significant time with his family. These photographs are a culmination of what has been seen, sensed and experienced in Goa over the past 15 years. The exhibition is on view till 20 May 2023.
Mindscapes Walkthrough by Indu Antony
Curated, as part of Wellcome's international cultural programme, Mindscapes: In the company of others opened in three locations across Bengaluru last month, inviting ideas, art works and people to travel: at the Museum of Art & Photography (MAP); the artist's studio space Kāṇike in Cooke town; and Namma Katte, a place for leisure for the women and children of Lingarajapuram. Join the artist at MAP as she gives a guided tour of the exhibition, highlighting the stories exchanged, relationships forged and the collaborative, community-rooted process behind the evocative pieces on display at the exhibition, on May 6.
Parekh & Singh
Soak up the heady romance of dream-pop with an unmissable set by the Parekh & Singh. Having taken their dreamy indie numbers all over India and the world, Kolkata pop duo Nischay Parekh & Jivraj Singh – better known as Parekh & Singh - are all set for an enchanting performance at The Studio Theatre, NMACC, on May 11.