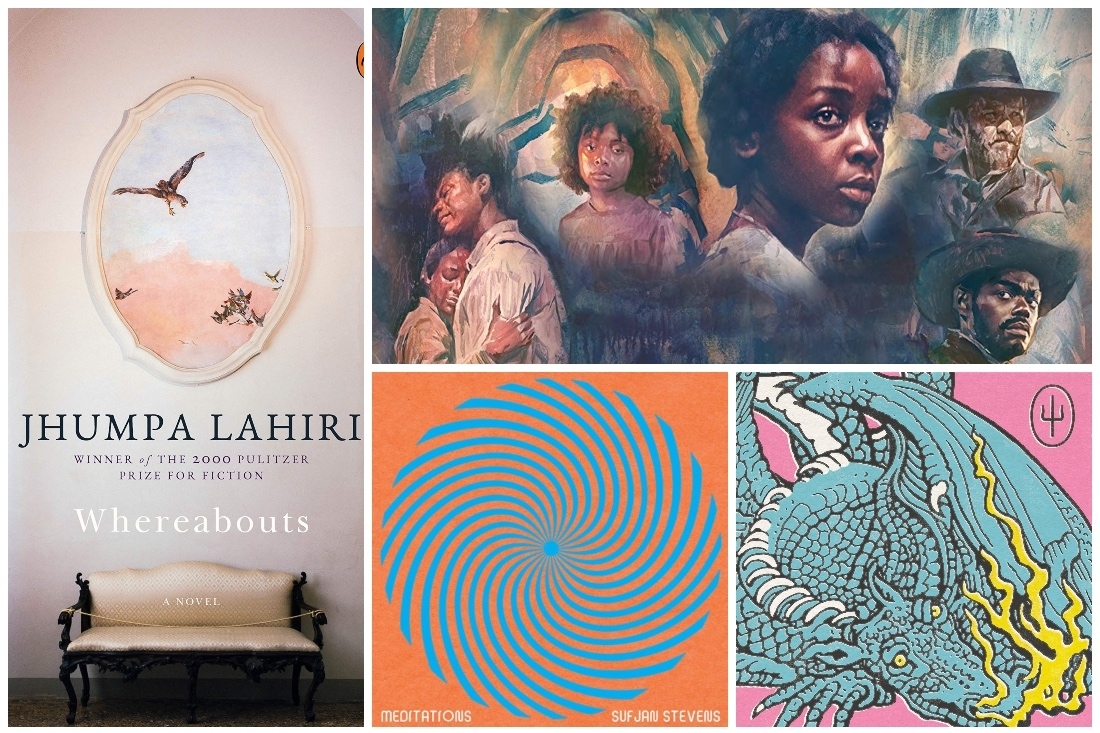 MUST WATCH

A Quiet Place Part II
The American horror film is the sequel to the 2018 film A Quiet Place, both of which follow a family that is forced to navigate and survive in a post-apocalyptic world inhabited by blind monsters with an acute sense of hearing. The sequel was written and directed by John Krasinski, and stars Emily Blunt, Millicent Simmonds and Noah Jupe, who reprise their roles from the first film. Cillian Murphy and Djimon Hounsou also join the cast, while Krasinski also returns from the first film in a small role, seen in flashback sequences set before the first film.
Those Who Wish Me Dead
The upcoming American neo-Western survival action thriller film has been directed by Taylor Sheridan with a screenplay by Michael Koryta, Charles Leavitt, and Sheridan, based on Koryta's novel of the same name.The film stars Angelina Jolie, Nicholas Hoult, Finn Little, Aidan Gillen, Medina Senghore, Tyler Perry, Jake Weber, and Jon Bernthal.
Cruella
The crime comedy-drama film is based on the character Cruella de Vil, introduced in Dodie Smith's 1956 novel The Hundred and One Dalmatians and Walt Disney's 1961 animated film One Hundred and One Dalmatians. The film is directed by Craig Gillespie with a screenplay by Dana Fox and Tony McNamara] Emma Stone stars as the title character, with Emma Thompson, Joel Fry, Paul Walter Hauser, Emily Beecham, Kirby Howell-Baptiste, and Mark Strong in supporting roles. Cruella is scheduled to be released theatrically simultaneously available on Disney+.
The Underground Railroad
From Academy Award winner Barry Jenkins and based on the Pulitzer Prize-winning novel by Colson Whitehead, The Underground Railroad is a new series that chronicles Cora Randall's desperate bid for freedom in the Antebellum South. After escaping a Georgia plantation for the rumored Underground Railroad, Cora discovers no mere metaphor, but an actual railroad beneath the Southern soil.
Toofaan
Starring Farhan Akhtar, Mrunal Thakur and directed by Rakeysh Omprakash Mehra, Toofan is an inspiring story about an orphan boy from the streets of Dongri, who grows up to become a local goon of his area and how his life changes after he meets the young and compassionate Ananya, who guides him towards the right path and makes him realize his true calling i.e boxing.
MUST READ

Whereabouts by Jhumpa Lahiri
A marvelous new novel from the Pulitzer Prize winning author of The Lowland and Interpreter of Maladies--her first in nearly a decade. Exuberance and dread, attachment and estrangement: in this novel, Jhumpa Lahiri stretches her themes to the limit. The woman at the center wavers between stasis and movement, between the need to belong and the refusal to form lasting ties. The awaited novel releases on May 4.

China Room by Sunjeev Sahota
A transfixing novel about two unforgettable characters seeking to free themselves—one from the expectations of women in early 20th century Punjab, and the other from the weight of life in the contemporary Indian diaspora. Partly inspired by award-winning author Sunjeev Sahota's family history, China Room is at once a deft exploration of how systems of power circumscribe individual lives and a deeply moving portrait of the unconquerable human capacity to resist them. The novel releases on May 4.

Notes on Grief by Chimamanda Ngozi Adichie
The exquisite author Chimamanda Ngozi Adichie's latest work, Notes on Grief, is a book we can all relate to in our ways during the COVID-19 pandemic. Here, Adichie details the loss of her father last summer. The novel releases on May 11.
Are You Enjoying? by Mira Sethi
Childhood best friends decide to marry in order to keep their sexuality a secret. A young heiress embarks on a secret affair, ending in devastation but not for the party who was braced for it. A glum divorcee reaches out to his American neighbour. A radicalised student's preparations for his sister's wedding in Lahore involve beating up the groom. An actress from a sheltered background in Karachi is forced to grow up fast on the set of her first major TV show where the real intrigue takes place off-screen. From one of Pakistan's most exciting young writers comes an exhilarating, audacious debut story collection; upending traditional notions of identity, scrutinising the relationship between power and desire, and fizzing with energy and wit, releasing on May 27.
Indivisible by Daniel Aleman
There is a word Mateo Garcia and his younger sister Sophie have been taught to fear for as long as they can remember: deportation. Over the past few years, however, the fear that their undocumented immigrant parents could be sent back to Mexico has started to fade to the back of their minds. And why wouldn't it, when their Ma and Pa have been in the United States for so long, they have American-born children, and they're hard workers and good neighbors? Daniel Aleman's INDIVISIBLE is a remarkable and timely story—both powerful in its explorations of immigration in America and deeply intimate in its portrait of a teen boy driven by his fierce, protective love for his parents and his sister.
MUST LISTEN

Convocations by Sufjan Stevens
Convocations is the upcoming ninth studio album by American musician Sufjan Stevens. It is scheduled to be released through Asthmatic Kitty on May 6, 2021The album will be released in five volumes, with a combined total of 49 instrumental songs.
Scaled and Icy by Twenty One Pilots
Scaled and Icy is the upcoming sixth studio album by American musical duo, Twenty One Pilots.The album is scheduled for release on May 21, 2021, through Fueled by Ramen and Elektra.The album's title is an anagram of "Clancy is dead", a reference to the protagonist of their previous album, Trench.
Date
30-04-2021