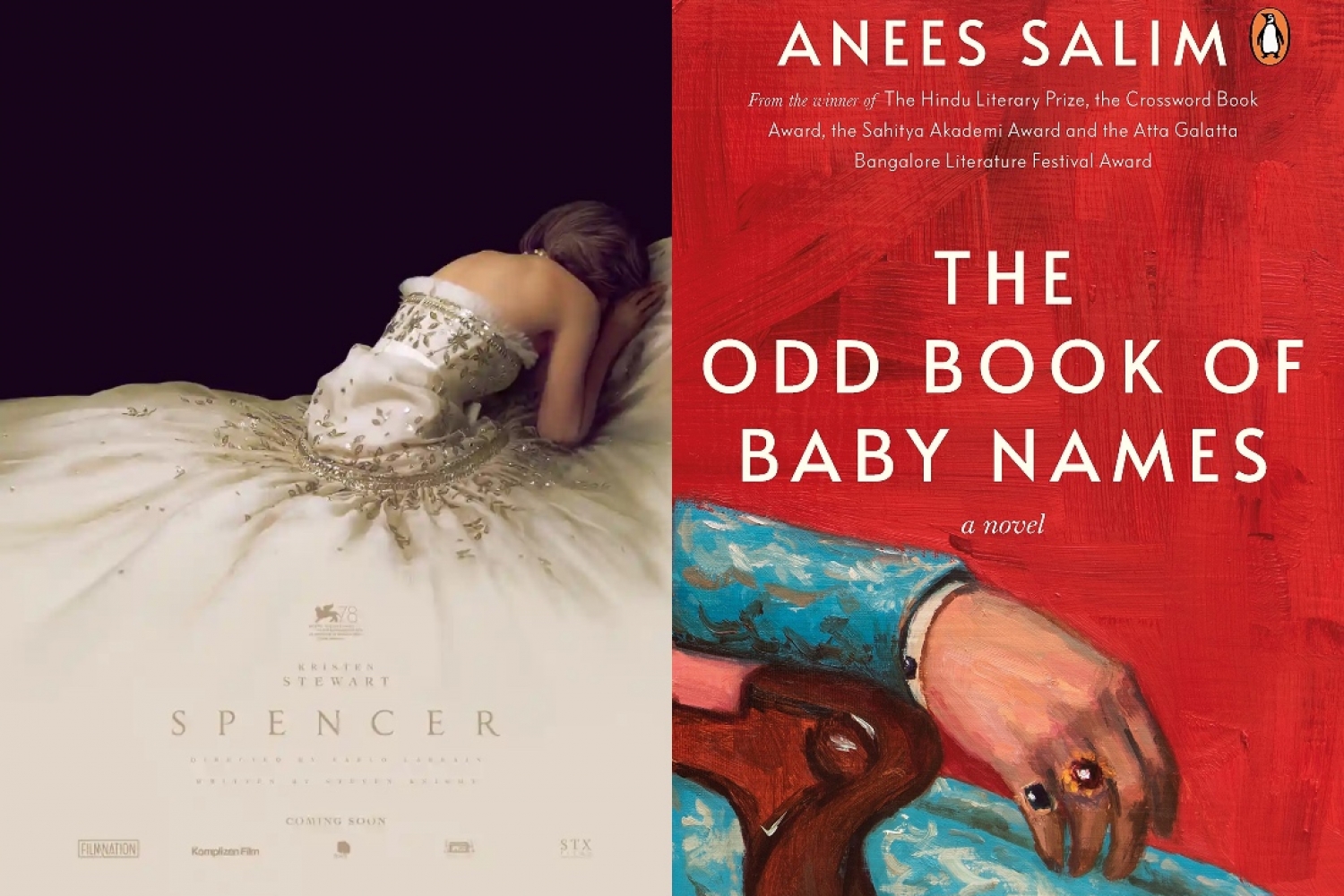 MUST CALENDAR: NOVEMBER 2021
MUST READ
1000 Years of Joys and Sorrows: A Memoir by Ai Wei Wei
Ai Weiwei has written a sweeping memoir that presents a remarkable history of China over the last hundred years while also illuminating his artistic process. At once ambitious and intimate, 1000 Years of Joys and Sorrows offers a deep understanding of the myriad forces that have shaped modern China, and serves as a timely reminder of the urgent need to protect freedom of expression.
The Odd Book of Baby Names by Anees Salim
Layered with multiple perspectives and cadences, each tale recounted in sharp, tantalizing vignettes, this is a rich tapestry of narratives and a kaleidoscopic journey into the dysfunctional heart of the Indian family. Written with the lightness of comedy and the seriousness of tragedy, the playfulness of an inventive riddle and the intellectual heft of a philosophical undertaking, The Odd Book of Baby Names is Salim's most ambitious novel yet.
The Four Humors by Mina Seçkin
This wry and visceral debut novel follows a young Turkish-American woman who, rather than grieving her father's untimely death, seeks treatment for a stubborn headache and grows obsessed with a centuries-old theory of medicine.
The Sentence by Louise Erdrich
In this stunning and timely novel, Pulitzer Prize and National Book Award-winning author Louise Erdrich creates a wickedly funny ghost story, a tale of passion, of a complex marriage and of a woman's relentless errors.
MUST WATCH
Eternals
Directed by Academy Award winner Chloé Zhao, Eternals is a Marvel Studios production. An epic superhero film based on the Marvel Comics race of the same name, its cast includes Angelina Jolie, Richard Madden and Salma Hayek, amongst others.
Spencer
Directed by Pablo Larraín, with Kristen Stewart playing Diana, Princess of Wales, the film showcases her time spent with the royal family at Sandringham House during Christmas holiday of 1991, and her decision leave Prince Charles.
The Electrical Life of Louis Wain
An Amazon Prime Original film, The Electrical Life of Louis Wain captures the extraordinary true story of eccentric British artist Louis Wain, played by Benedict Cumberbatch.
Tick, Tick… Boom!
A Netflix film, Lin-Manuel Miranda's feature directorial debut stars Andrew Garfield as Jonathan Larson. On the cusp of his 30th birthday, the promising young theater composer navigates love, friendship and the pressures of life as an artist in New York City.
MUST LISTEN
ABBA's Voyage
Voyage is the upcoming ninth studio album by Swedish group ABBA, scheduled to be released on 5 November 2021. It is the group's first album of new material in 40 years.
Adele's 30
30 is the upcoming fourth studio album by English singer Adele. It is scheduled for release on 19 November 2021 by Melted Stone and Columbia Records. Inspired by her divorce from ex-husband Simon Konecki, Adele tackles the separation on the album, whilst discussing her motherhood and the scrutiny of fame.

Date 01-11-2021