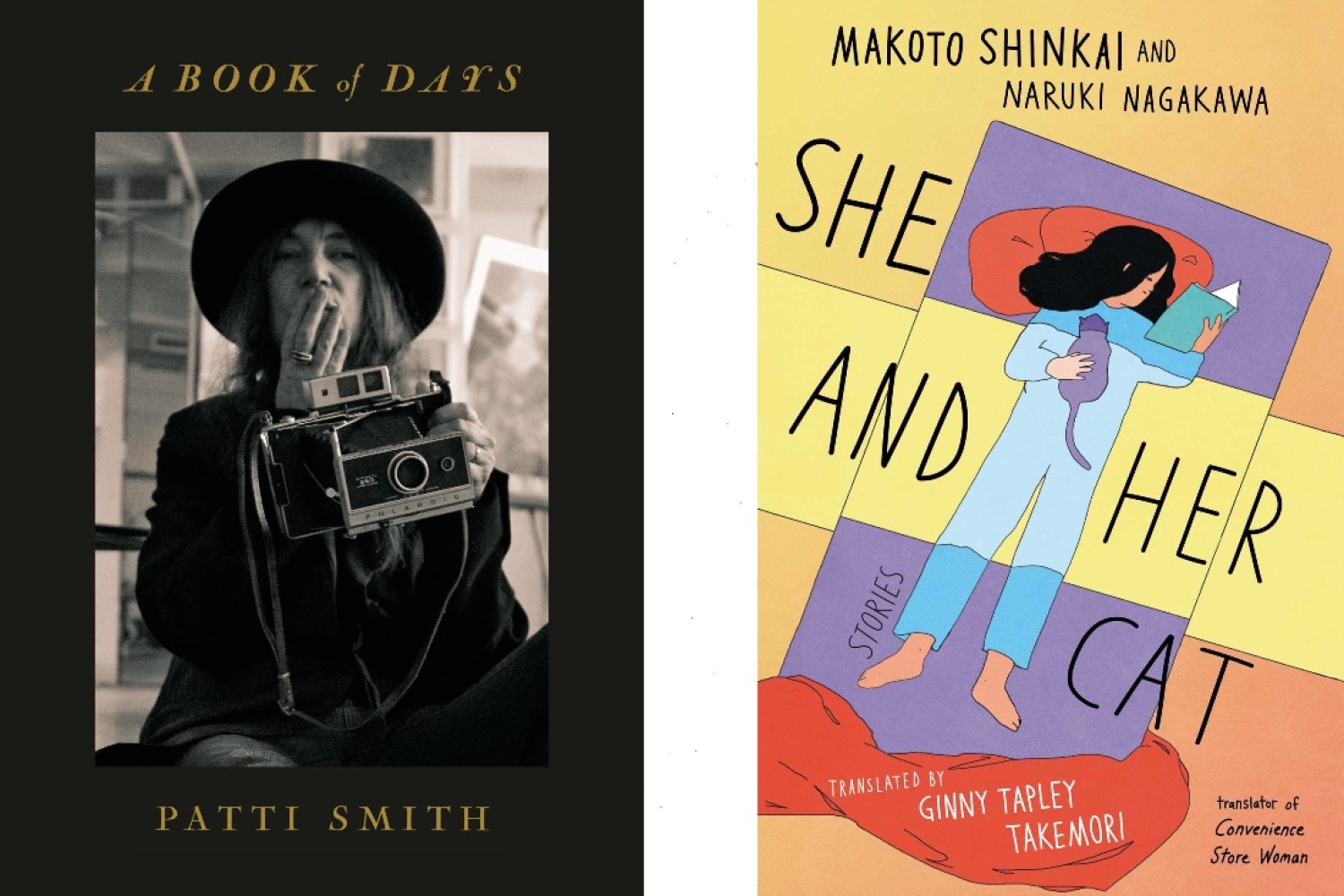 MUST CALENDAR: NOVEMBER 2022
MUST READ
Novelist as a Vocation
In this engaging book, the internationally best-selling author and famously private writer Haruki Murakami shares with readers his thoughts on the role of the novel in our society; his own origins as a writer; and his musings on the sparks of creativity that inspire other writers, artists, and musicians.
She and Her Cat: Stories
For fans of Mieko Kawakami's Breasts and Eggs and Murata Sayaka's Earthlings, this Japanese bestseller from renowned anime director Makoto Shinkai features four inspirational and heartwarming vignettes following women and their cats in their quests for love and connection.
A Book of Days
A deeply moving and brilliantly idiosyncratic visual book of days by the National Book Award–winning author, featuring more than 365 images and reflections that chart Patti Smith's singular aesthetic — inspired by her wildly popular Instagram.
Shurjo's Clan
Imaginative and compelling, Shurjo's Clan, Iffat Nawaz's lyrical and evocative debut book, merges magical realism with a vivid historicity to paint an entirely contemporary portrait of how grief is inherited, how the traumas and memories of our ancestors continue to shape those who come long after.
Independence
Chitra Banerjee Divakaruni outdoes herself with this deeply moving story of sisterhood and friendship, painting an account of India's independence simultaneously exhilarating and devastating, that will make any reader — new or old — a devoted fan.
MUST WATCH
The Crown (Season 5)
The fifth season of The Crown, which follows the life and reign of Queen Elizabeth II, will be released by Netflix on November 9. The new season will focus on the 1990s, and marks The Crown's second and final wholesale recasting.
The Wonder
The Wonder is a 2022 period drama film directed by Sebastián Lelio from a screenplay by Emma Donoghue, Lelio, and Alice Birch. It is based on the 2016 novel of the same name by Donoghue. The film stars Florence Pugh, Tom Burke, Elaine Cassidy, Kíla Lord Cassidy, Niamh Algar, Toby Jones, and Ciarán Hinds. It is scheduled to be released on November 16 on Netflix.
Good Night Oppy
Good Night Oppy is a documentary film directed by Ryan White. It depicts the inspirational true story of the veteran interplanetary vehicle Opportunity, nicknamed Oppy, a Mars rover who originally was expected to live for only 90 sols but ultimately explored Mars for nearly 15 years. It will begin streaming on Amazon Prime Video on November 23.
Trevor Noah: I Wish You Would
Emmy-winning comedian Trevor Noah talks about learning German, speaking ill of the dead, judging people in horror movies and ordering Indian food in Scotland. The stand-up special will premiere on Netflix on November 22.
MUST LISTEN
This Is What I Mean
This Is What I Mean is the upcoming third studio album by English rapper Stormzy, scheduled to be released through #Merky and 0207 Def Jam on November 25. It follows Stormzy's 2019 album Heavy Is the Head, and was preceded by the lead single Hide & Seek.
Only the Strong Survive
Only the Strong Survive is the upcoming twenty-first studio album by Bruce Springsteen, scheduled to be released on November 11, through Columbia Records. The album is a cover album of R&B and soul songs, and his second cover album following We Shall Overcome: The Seeger Sessions.