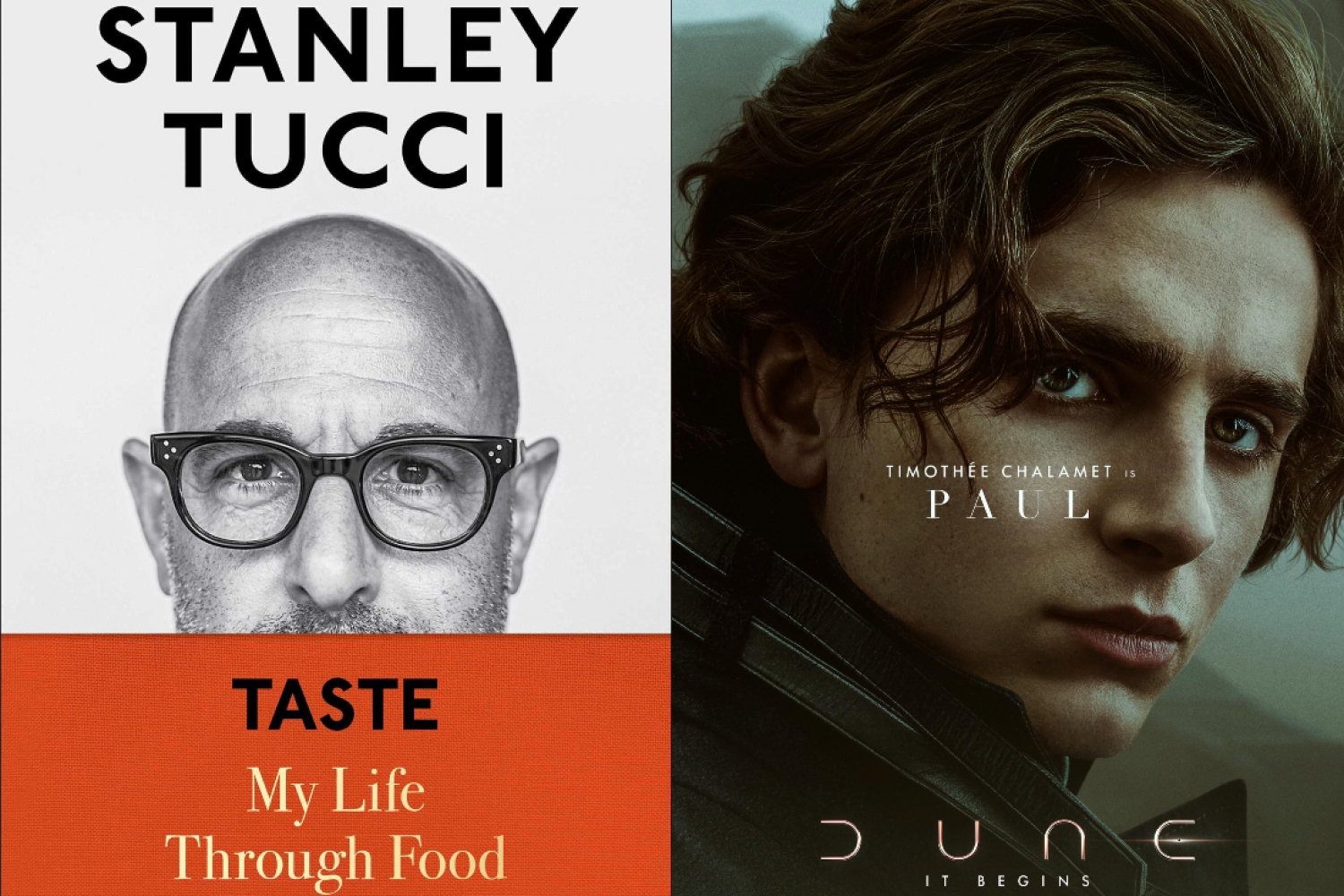 MUST CALENDAR: OCTOBER 2021
MUST READ
Taste: My Life Through Food by Stanley Tucci
From award-winning actor and food obsessive Stanley Tucci comes an intimate and charming memoir of life in and out of the kitchen. Written with Stanley's signature wry humor, Taste is for fans of Bill Buford, Gabrielle Hamilton, and Ruth Reichl — and anyone who knows the power of a home-cooked meal.
12 Bytes by Jeanette Winterson
Drawing on her years of thinking and reading about Artificial Intelligence in its bewildering manifestations, Jeanette Winterson looks to history, religion, myth, literature, politics and, of course, computer science, to help us understand the radical changes to the way we live and love that are happening now.
Winter Recipes from the Collective by Louise Glück
A rapt new collection of fifteen poems and sequences, from the recipient of the Nobel Prize in Literature 2020. Louise Glück's thirteenth book of poems is among her most haunting.
A Time Outside This Time by Amitava Kumar
A Time Outside This Time is a brilliant meditation on life in a post-truth era. Balancing the public and private, the imagined and the real, Amitava Kumar ushers us across time and space in the name of art and humanity alike, capturing the chaos and dishonesty of the present with intelligence, beauty, and an eye for the uncanny.

MUST WATCH
Sardar Udham
Set to release on Amazon Prime, Sardar Udham is a biographical film about Udham Singh, a revolutionary freedom fighter. Starring Vicky Kaushal as Singh, the film is directed by Shoojit Sircar.
The Last Duel
Set in 14th century France, The Last Duel revolves around the Knight Jean de Carrouges, who blames his squire, Jacques Le Gris, of raping his wife. The cast includes Adam Driver, Matt Damon and Ben Affleck.
Dune
Adaptation of Frank Herbert`s science fiction novel by Denis Villeneuve, Dune revolves around Paul Atreides, played by Timothée Chalamet, who leads nomadic tribes in a battle to control the desert planet Arrakis.
The French Dispatch
Wes Anderson's opus The French Dispatch, is set in a fictional, 20th century French city, where the European outpost of an American magazine decides to publish three of the decade`s best stories.
MUST LISTEN
Coldplay's Music of the Spheres
Music of the Spheres is the upcoming ninth studio album by British rock band Coldplay, scheduled to be released on 15 October 2021
Elton John's The Lockdown Sessions
The Lockdown Sessions is the upcoming 32nd studio album by English singer, songwriter, pianist and composer Elton John. It is set to be released through EMI and Mercury Records on 22 October 2021.