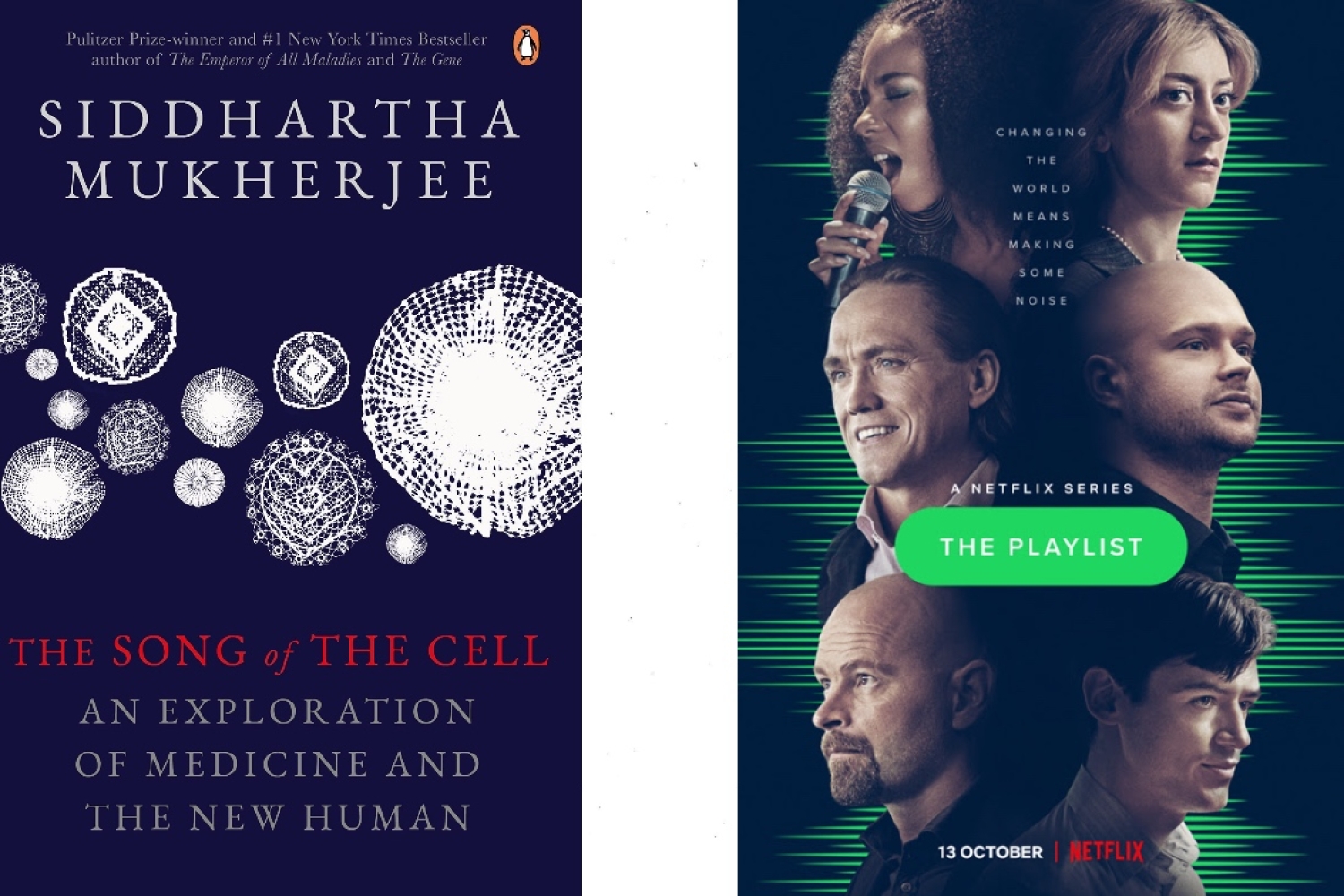 MUST CALENDAR: OCTOBER 2022
MUST READ
Marigold and Rose: A Fiction
Marigold and Rose is a magical and incandescent fiction from the Nobel laureate Louise Glück. Simultaneously sad and funny, and shot through with a sense of stoic wonder, this small miracle of a book, following thirteen books of poetry and two collections of essays, is unlike anything Glück has written, while at the same time it is inevitable, transcendent.
A Ballet of Lepers: A Novel and Stories
A never-before-published early novel and stories by the legendary musician, songwriter, and poet Leonard Cohen. The pieces in this collection, written between 1956 and 1961 and including short fiction, a radio play, and a stunning early novel, offer startling insights into Cohen's imagination and creative process. A Ballet of Lepers, vivid in its detail, unsparing in its gaze, reveals the great artist and visceral genius as never seen before.
Liberation Day: Stories
Booker Prize winner George Saunders returns with his first collection of short stories since the New York Times bestseller Tenth of December. Together, these nine subversive, profound, and essential stories coalesce into a case for viewing the world with the same generosity and clear-eyed attention Saunders does, even in the most absurd of circumstances.
Revenge of the Librarians
Tom Gauld returns with his wittiest and most trenchant collection of literary cartoons to date. Perfectly composed drawings are punctuated with the artist's signature brand of humour, hitting high and low. Revenge of the Librarians contains even more murders, drubbings, and castigations than any other collections of mordant scribblings by the inimitably excellent Gauld.
The Song Of The Cell: An Exploration Of Medicine And The New Human
From Pulitzer Prize-winning author Siddhartha Mukherjee, The Song of The Cell is the third book in this extraordinary writer's exploration of what it means to be human-rich, with revelatory and exhilarating stories of scientists, doctors, and all the patients whose lives may be saved by their work.
MUST WATCH
Shantaram
Shantaram is an upcoming drama thriller television series created by Eric Warren Singer and Steve Lightfoot, based on the novel of the same name by Gregory David Roberts. The story drew inspiration from Roberts' own life, which is about a bank robber from Australia who flees the country to India. The series will consist of ten episodes directed by Justin Kurzel and Bharat Nalluri. It will premiere on October 14, 2022 on Apple TV+.
Hasan Minhaj: The King's Jester
The comic brings his signature style to stories about sucking snot out of his daughter's nose, meeting Saudi officials and becoming famous. The Netflix comedy stand-up special will premiere on October 04, 2022.
The Playlist
A Netflix docu-series on how Swedish tech entrepreneur Daniel Ek and business partner Martin Lorentzon revolutionised the music industry through free and legal music streaming when they launched Spotify. It will premiere on October 13, 2022.
Guillermo del Toro's Cabinet of Curiosities
Guillermo del Toro's Cabinet of Curiosities is an upcoming American horror anthology streaming television series created by Guillermo del Toro for Netflix, based on his short story of the same name. Two of the episodes are original works by del Toro himself, while the others are written and directed by various filmmakers. It is scheduled to premiere on October 25, 2022.
The Good Nurse
The Good Nurse is an American crime drama film directed by Tobias Lindholm and written by Krysty Wilson-Cairns, based on the 2013 book of the same name by Charles Graeber. The film stars Jessica Chastain, Eddie Redmayne, Nnamdi Asomugha, Kim Dickens, and Noah Emmerich. The Good Nurse had its world premiere at the Toronto International Film Festival on September 11, 2022, , and is scheduled to be released on October 26 on Netflix.
MUST LISTEN
Caught In A Parade
'The new EP is a collection of stories, primarily focusing on the human condition. It talks about friends, families, lovers, and enemies. The instrumentation and production is also more explorative than our previous songs, while at the same time, holding on to our core sound,' tell us Easy Wanderlings of their upcoming EP.
Tenderness
A melophile based out of Bombay, Karshni Nair, has been putting out new songs exclusively on Bandcamp every month, since earlier this year. She just released her new offering called Tenderness, which is a sweet song about the deep fondness that one has for a person they love.