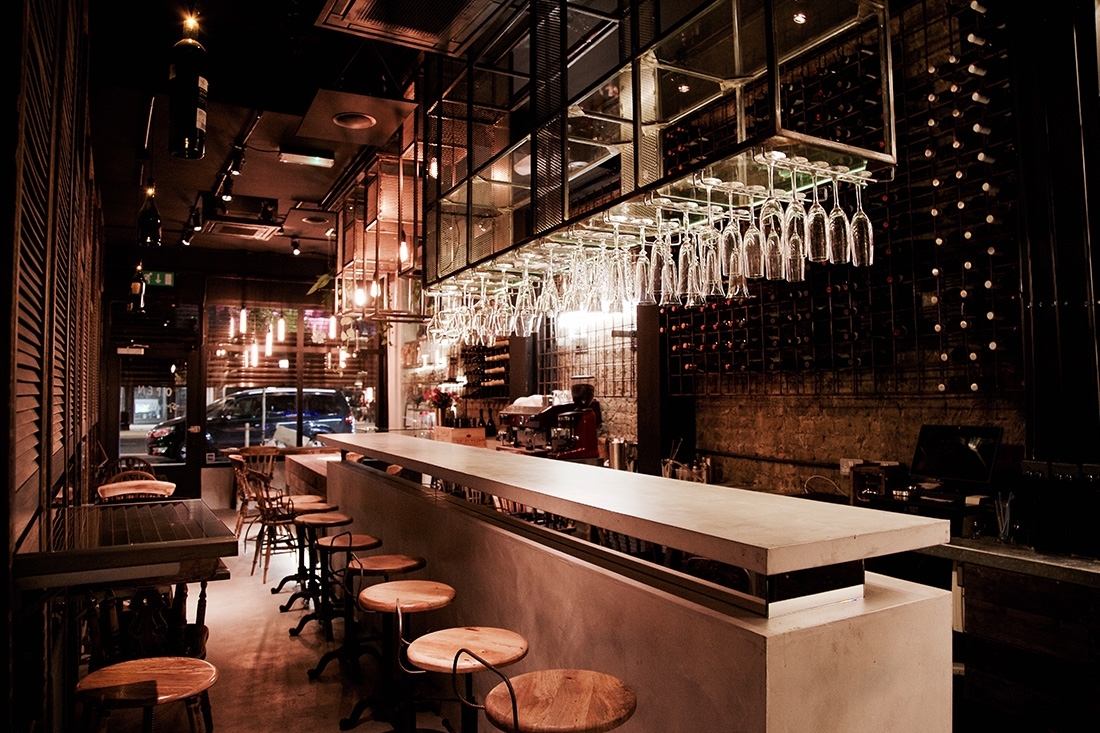 Variety gets a whole new twist as restaurants whip up a world around a single item.

Trufflesecco
London

The brainchild of Russian sister-duo Irina and Lana Bondar, Trufflesecco is an exclusive truffles and prosecco bar. It is the latest addition to the tightly focused foodie phenomenon that concentrates on one or two key ingredients. 'The philosophy behind Trufflesecco is to celebrate everyday life in style with a glass of bubbles and a bit of truffle,' says the duo. The decor is inspired by quaint Florentine cafes and the air is suffused with a truffle-scented haze. The rustic, low-lit place offers seven different types of prosecco along with prosecco-based cocktails, and a range of truffle inspired dishes. The meat and cheese platters are a house favourite. The former features parma ham, truffle salami, artichokes, truffle crostino, fennel taralli and proscuitto. The cheese board has a selection of gorgonzola dolce, umbriaco prosecco and 'drunken cheese' which is bathed in prosecco as it matures. The love affair with truffle continues through the menu that offers burrata, risotto and fresh pasta peppered with truffle shavings. The short menu doesn't fade out before doing justice to dessert—bellini popsicles accompanied by scented shot glasses of black truffle grappa to wash it all down. 'The premise of Trufflesecco is an experience that combines a passion for high-quality food with a fun and social space, a mini escape from a city rich with music and atmosphere,' says Irina Bondar.

A meat and cheese platter at Trufflesecco
Paowalla
New York

At the heart of Floyd Cardoz's latest venture in New York lies the buttery, soft pao that he grew up with in Goa. 'The name Paowalla pays tribute to the people who bake and sell bread, and typically ride around town on their bicycles tinkering their bells and delivering fresh paos—Goan breads—to homes every morning,' says Floyd, who launched Bombay Canteen last year. The bread bar with a wood-fuelled oven is easily identified as the headliner of the joint, accompanied with an assortment of house-made chutneys. The Rosemary Naan, Cheddar Cheese Kulcha, Bacon Naan and Tingmo add a fun twist to traditional Goan breads that can be paired with a spicy chilli, tamarind or mango chutney for a tangy kick. 'People aren't exposed to food from different states of India,' says Floyd. 'They're actually scared of the concept of 'Indian food' — the spices, the terms, the way the dishes look. I wanted them to see that there's more to Indian food than Chicken Tikka Masala, and I didn't want to dumb it down.' Moving away from the paos, the kitchen also whips up favourites such as Pork Ribs Vindaloo, Rice Flaked Halibut with Watermelon Curry and Goan Chorizo with Bacon Biriyani. For dessert, Floyd offers the Bombay Canteen favourite — Gulab Nut—a doughnut inspired by Gulab Jamun. But everything at Paowalla began with the bread bar that stands in the middle of the restaurant, reminiscent of Floyd's grandmother's house. 'It had a yellow front, just like we have here,' he says.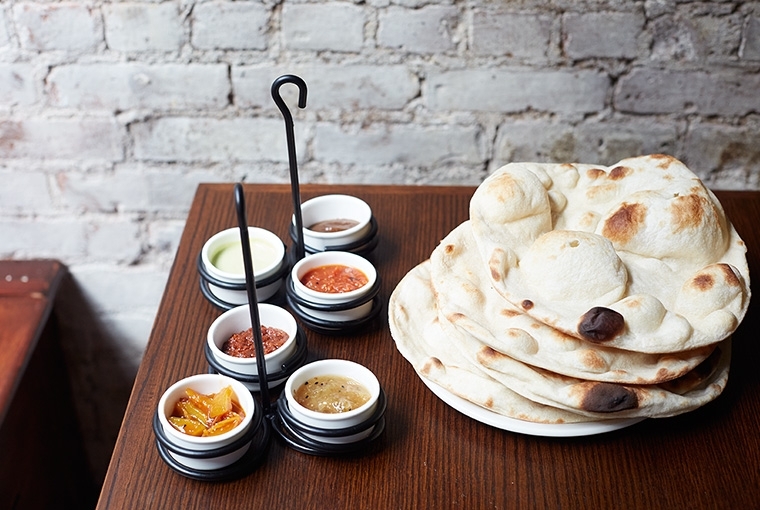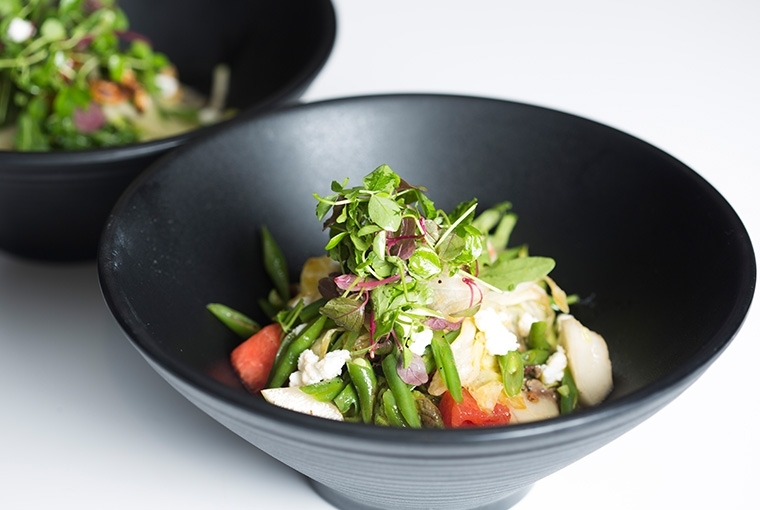 Ministry of Salads
Mumbai

Mumbai recently warmed up to a brand new vegetarian salad bar at Breach Candy, with an agenda to make wholesome, super-fresh food sexy again. The DIY bar lets you whip up your own salad or take a pick from their signature dishes. 'I wanted to present a food space that not only speaks highly of the concept of salads but also delivers a nutritious, delicious and filling product. A freshly tossed salad can be a wholesome meal and this is the perception we are here to create,' says Hitesh Keshwani, the restaurant director. The bar offers an interesting array of ingredients that can be packed into a seven-layer, customised salad. The choice of base includes greens such as iceberg lettuce and baby spinach, coupled with couscous, soba noodles or quinoa for grains. Take a pick from asparagus, grilled zucchini, honey-lime carrots or roasted mushrooms to add some crunch and finish it off with a variety of low-fat cheeses, dry figs or tofu spritzed with a range of dressings. Their signature salads include Big Mix that brings together a lip-smacking bowl of green apples, broccoli, rocket leaves, pickled shallots and walnuts with a Lemon Mirin dressing. Sea-salted roasted dry figs, celery, goat cheese glazed with a pomegranate yoghurt dressing comes together as Roast By The Coast. With all the bowls well under 500 calories, Ministry of Salads is a haven for calorie counters.


Edited by Ritupriya Basu