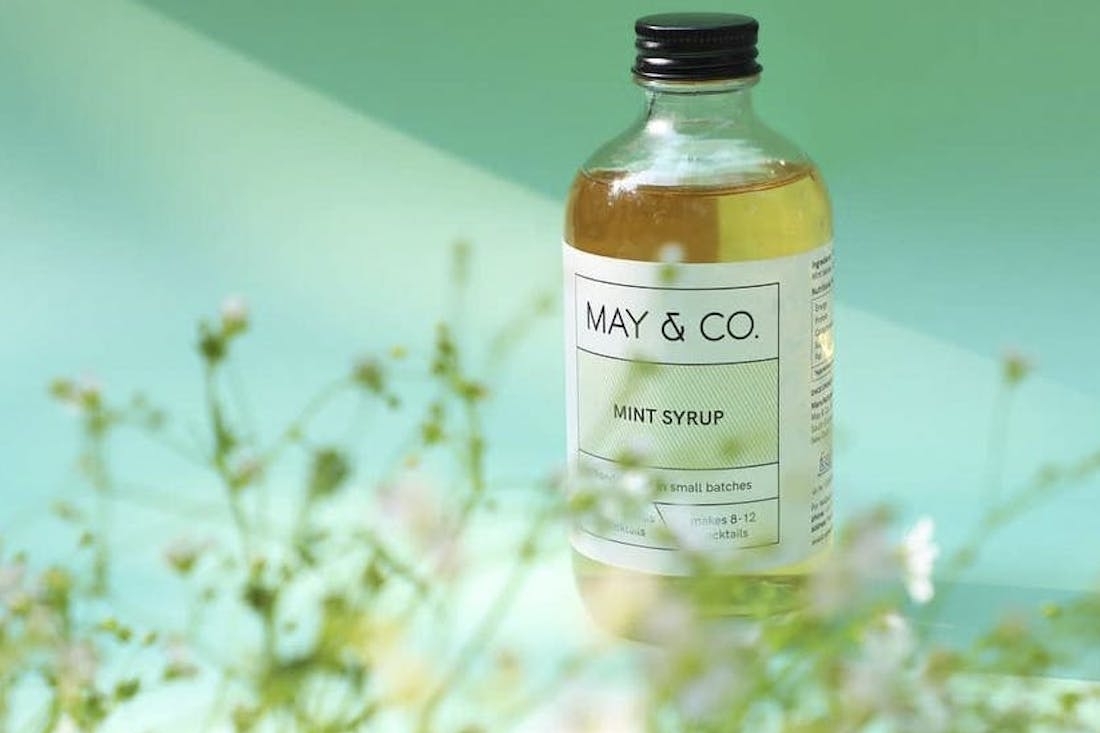 Platform Picks: Drinks and DIY Kits
Whether it is sitting alone on a Sunday afternoon, lounging to your heart's content, or toying with the idea of hosting a party, beverages are a must. Assisting this process, we've put together a list of beverage labels that cater to all your needs. Mix it up or drink as is, these drinks and DIY kits are sure to become your at-home bar staples.
May & Co.
May & Co. has made strapping in for your Sunday brunches a whole lot easier. The range of artisanal shrubs and syrups offered by May & Co. ensures that all your parties are ones to remember. Bringing the craft of mixology home, these syrups and shrubs are handcrafted in small batches, to make some delicious cocktails. They're paired well with gin, vodka, rum, whiskey and can even be used in mocktails, Apart from the syrups themselves, they also offer some recipes and cocktail kits, which are carefully curated. All ingredients are homegrown and organically sourced, with a phenomenal range of flavours, be it an Almond Orgeat or a Pineapple Rosemary Shrub. May & Co. serves us their best, with an amalgamation of flavour waiting to be explored.
Samsāra
Aditya Aggarwal, the brainchild behind Samsāra Gin, began his journey more than a decade ago when he was touring the world for work. Alcoholic beverages piqued his interest and he knew where to find the best of the best. So he brought his knowledge to India, to break through the alco-bev industry, and present the best handcrafted gin. Distilled in a classic London Dry method, Samsāra uses eleven handpicked botanicals, including hemp seeds, rose petals and juniper berries. This India craft gin is extremely environmentally conscious and gives back to the community as well. Samsāra is currently being served in Maharashtra, but has full plans to expand to the rest of India, as well as the world soon.
Siqera
Siqera is India's first brand for artisanal ciders and perries. Bringing something unique to the table, Siqera is constantly experimenting with flavours. Their signature Apple Cider leaves a semi-sweet taste in the mouth, with a hint of peppers, while their newest Guava Perry mixes together the smoothness of pears with the tanginess of guavas. Mango Cider and Jamun Perry are Siqera's other two most loved flavours, which use farm-fresh produce. Each bottle is carefully crafted and undergoes many levels of scrutiny to become the perfect summertime beverage.
Dr. Booch Kombucha
Originally from China, Kombucha has made its way into the mainstream in recent years. Popularised by movies and celebrities such as Madonna and Kirsten Dunst, Kombucha has been applauded for its multifarious health benefits. Dr. Booch Kombucha originated as one such initiative for healthy living, by replacing fizzy drinks with this all-natural alternative. Sourcing their tea from Meghalaya, Dr. Booch Kombucha's recipe includes organic sugar, a bit of the magic kombucha tea mushroom and fruits for infusion. Constantly inventing and reinventing themselves, this brand offers flavours ranging from Blueberry Kefir Kombucha to Mango Mint Kombucha. This sweet and sour probiotic tea is rich in antioxidants and vitamins. Not only do they deliver right to your doorstep, this label also teaches you how to ferment your own SCOBY, the secret ingredient to making kombucha tea.
Text Devyani Verma
Date 26-03-2021