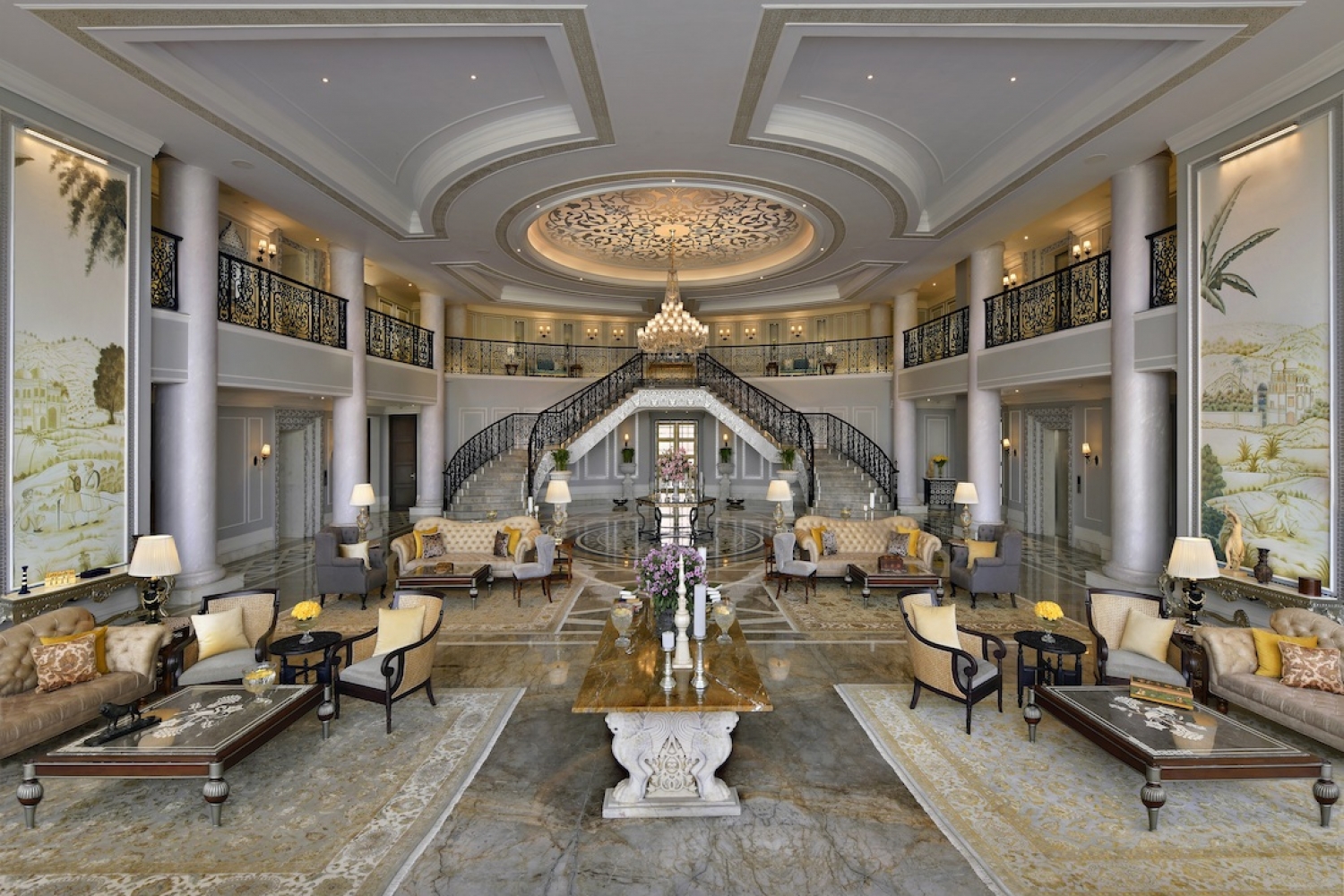 Away from the hustle and bustle of the city, the expansive property is reminiscent of a magnificent country estate, with beautifully manicured, ornamental gardens and panoramic views of the surrounding hills, a tranquil lake and a 400-year-old temple. The hotel itself is a marvel with luxurious rooms, suites and signature suites that elegantly interweave western cultural references with Rajasthan's royal heritage and elements of Mughal architecture. The rooms have uninterrupted lake views, private gardens, balconies, plunge pools and an east-west design aesthetic with murals, handcrafted furniture and other crafts by local artisans.
Under culinary director Prasad Metrani, Raffles Udaipur is a culinary aficionado's paradise with fresh, new flavours to relish every day. At Sawai Kitchen, the Indian speciality restaurant, guests can expect to be graciously served the lost recipes from the region's royal households, reinvented for modern tastes. Harvest, all set to open in this month, offers an interactive farm-to-table dining experience with produce foraged from the estate farm, spotlighting the region's food traditions; while culinary enthusiasts can enjoy a co-cooking experience at Rasoi, the cookery school. The Raffles Patisserie offers freshly baked breads, classic French desserts, signature Raffles pastries and more. Mindfully crafted alfresco dining experiences, framed by the picturesque hills that surround the lake, draw inspiration from the five elements: earth, fire, water, air and space. The Raffles Spa, a space to encourage a sense of nurturing, offers a private escape, with authentic treatments and personalised programmes that prioritise both emotional and physical well-being.
'Whether you are looking for a rare place of extraordinary discovery or a romantic getaway with captivating sunsets, Raffles Udaipur is the ideal choice. With breath-taking views of the lake from every room, the chance for long, leisurely, romantic walks around our magnificent gardens, and experiences like stargazing and full moon rituals, we are a sanctuary for travellers on a quest for peace and rejuvenation', adds General Manager, Abhishek Sharma. Raffles Udaipur, as with every Raffles hotel around the world, reflects the cultural and natural heritage and mood of its location and offers unforgettable experiences.
This article is an all exclusive from our October EZ. To read more such articles follow the link here.

Date 22-10-21