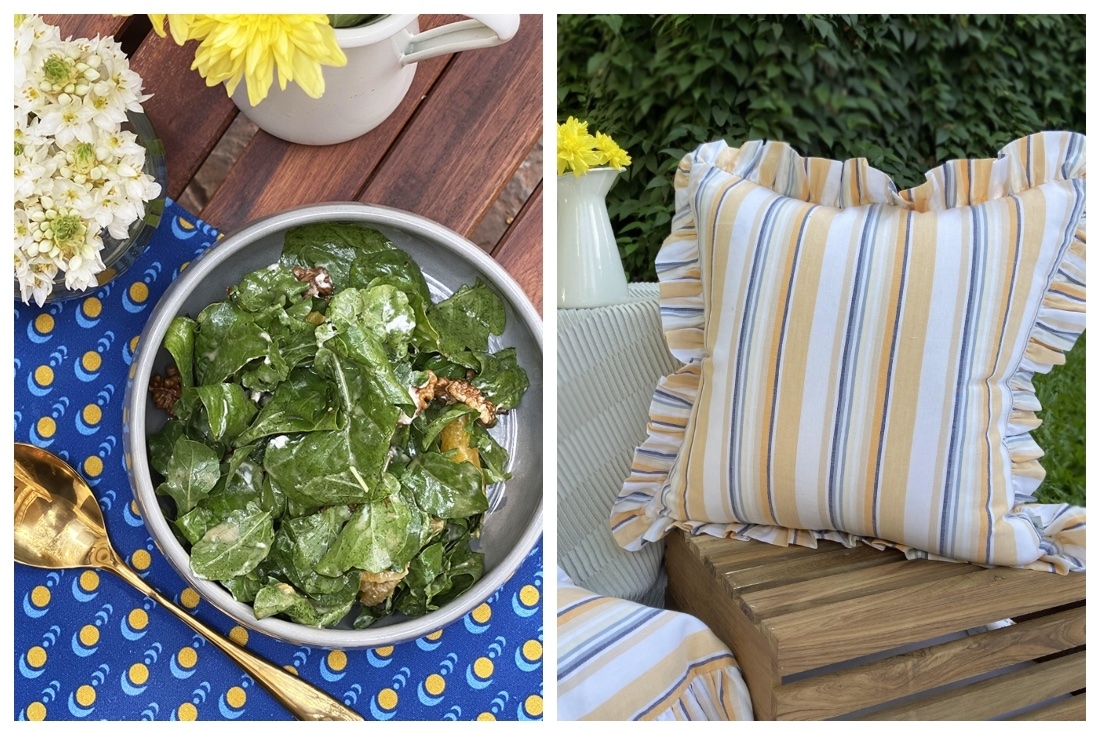 This summer, Samyukta Nair's Dandelion Living elevates the experience of home with the launch of 'Summer Sonnet', the first-ever collection of dinnerware & table linen including tablemats, runners, printed as well as personalised dinner & cocktail napkins.

Inspired by tropic terrains and flora and fauna from our meadow of dreams, surrounded by the flutter and intricacies of moths, Summer Sonnet invokes through visual poetry the mystical land we're longing for. The collection puts together the most ideal tablescape setups through a mix of printed and textured tablecloths, and embroidered table linen. The capsule collection of handcrafted ceramic dinnerware comes to life in playful colours, soothing textures and surprising shapes. Dandelion Living's 'Summer Sonnet' adds romance to every meal, bringing in everyday ease and sophistication whether this is for an indoor casual brunch, high tea, soirée with friends or a formal dinner invite from your isolation pod.
"For us enhancing and extending our offering to include tablescape essentials like mats, runners, cocktail & dinner napkins as well as ceramics seemed like the perfect next step to add on to Dandelion LIVING. With vivid prints and colour pops, our attempt is to brighten ones private space beyond the confines of the bedroom." adds Samyuka Nair.
This dream comes to life in three prints- flutter, meadow and tropical terrain. The collection also features a line of cushions. This capsule collection is available to purchase on
https://www.dandeliondreams.co/collections/summer-sonnet
About the Label
Launched last year,
Dandelion Living
is an extension of the brand
Dandelion,
a luxury sleepwear label. With a product variety of candles, cushions & throw pillows, bedding, dinnerwear, table mats, print & personalised dinner as well as cocktail napkins,
Dandelion
goes one step ahead in making your bedroom and living space a safe haven in a world full of questions. It reaches the customer in bespoke packaging that establishes the love from our end.
Date
03-06-2021