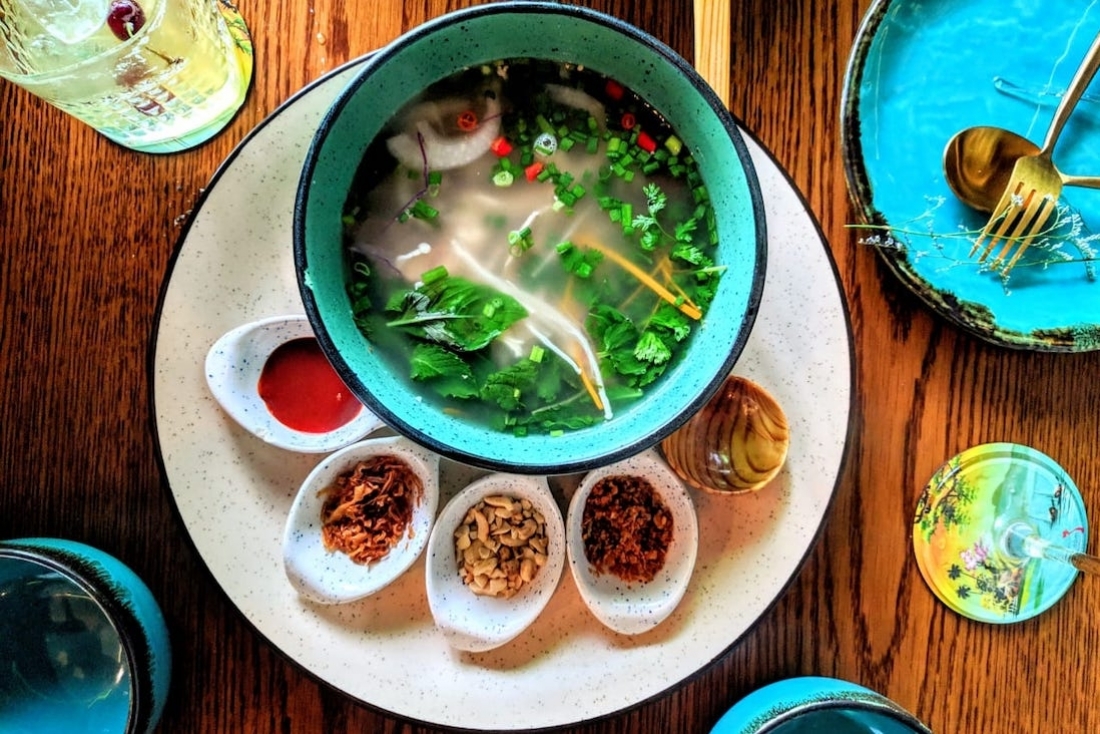 Photograph by: Jason Philip
Any restaurant that has its staff walking around in full-blown Vietnamese hats in the thick of summer must be a serious place. But a little later, we see, the hat comes off, and that first image so puritan and prim gives way to an easy, relaxed, fusion vibe where Vietnam meets the popular palate.
Viet:Nom, in two words and a half, is sweet-n-sour. Not like we knew it from the Indo-oriental staple that most of us grew up on – but sweet with a tang that takes traditional Vietnamese up a notch, being kinder to the tastebuds of the corporate democracy that populates Cyberhub.
My friend and I are ushered to the quietest corner of an amply stepped and layered seating area set against interesting street art; the glass wall on our side offering a tinted view of Gurgaon's cyber cubs ever so busy. You look inward. The menu appears, telling in detail the story of how chef Vaibhav Bhargava walked the streets of Vietnam to get the best flavours home.
Meanwhile, the chef appears, suggesting some of the specials we must try. It is a tough call. We decide on the prawn and shisho tim sam (dim sum) that he recommends, along with the signature cinnamon whisky cocktail that would go on to win the day. The cinnamon is smoked sharply the first time, but the second time it comes perfect, with a presentation as impressive as the infusion. Our conversation, interesting as it gets between friends catching up after long, is spiced every now and then by what appears on the table. The pho with vegetables and chicken is temperate and comforting, the seafood salad healthy in pink meat and herbs soaked in a bowl of sweet dressing.
The staff makes sure we're comfortable throughout, and the chef comes back to know what we think. He suggests one of the big mains, but thanks to the largesse of the portions, we stick only to the char grilled pork ribs. Spicy, crisp, full-bodied – the streets come alive at this one.
For dessert, we're in for the avocado surprise (bo dam).
The avocado and coconut dance too closely – both mild and subtle flavors – but refuse to blend, and so our tongues are lost. The staff is gracious enough to take our feedback positively – and that is sweet enough to round the meal.
Text Soumya Mukerji