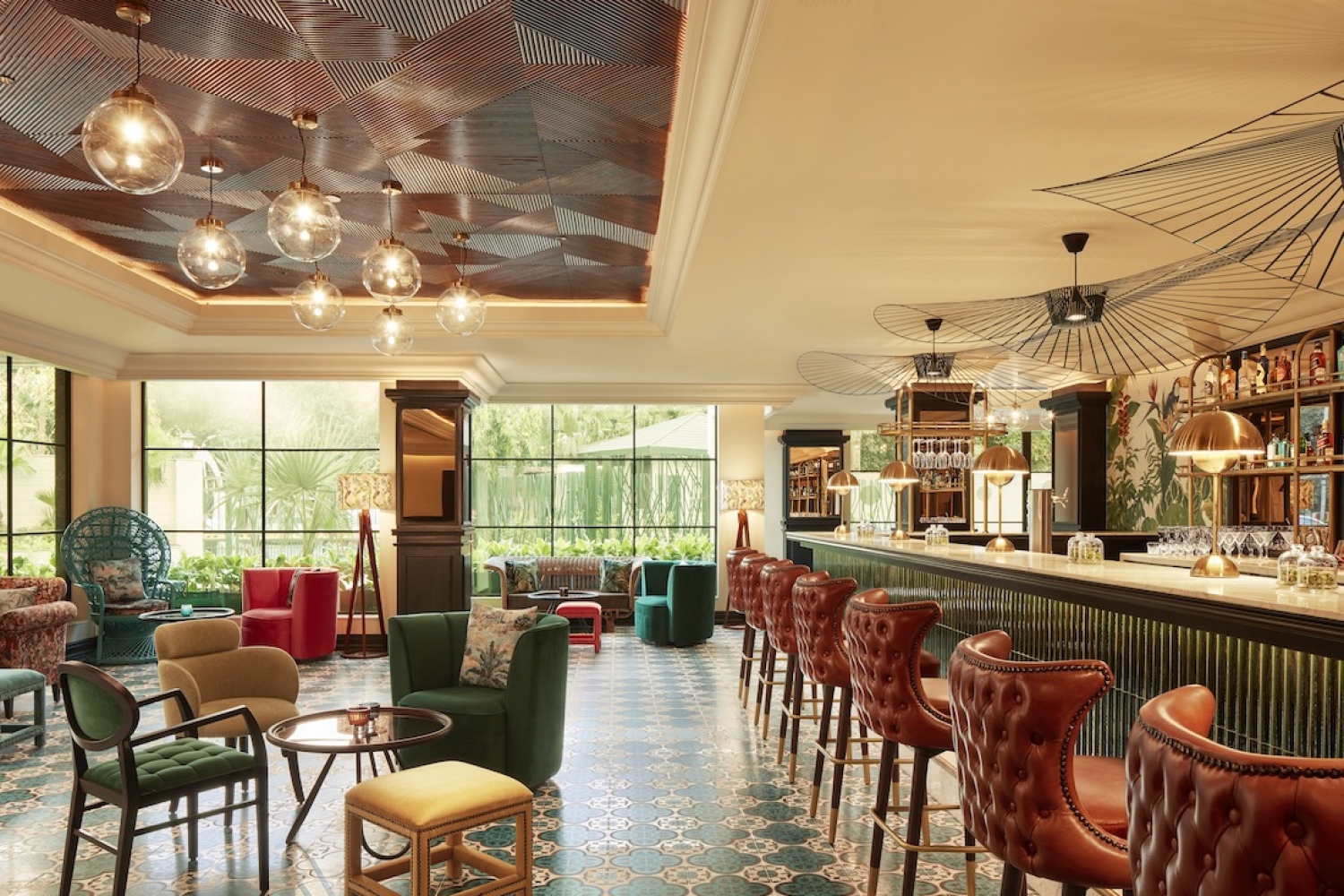 Comfortably nestled in the heart of Lutyens' Delhi, newly constructed, is The Connaught. Not to be confused with its namesake in Mayfair, London, this beauty offers far more than five star luxury and cocktails. Inspired by Georgian architecture, the space curiously and distinctively conflate the old and the new. "Hallways inspired by the corridors of power in the city and cosy corners that beckon one to settle down with a novella, The Connaught has been imagined as an address that travellers can feel home at." Blending in with the art deco charm of the iconic Connaught Place, in the capital city, with its contemporary fast paced reality, the property is quirky and laden with character, colours and a plethora of Instagram worthy nooks and crannies.
Designed with an intent of highlighting the surrounding environment and the local character of the city, the blueprint portrayed a mix of Renaissance and classical architecture with an overlay of modern styling, furnishing and accents. The team brought forth a unique melange of design components that urges patrons to explore, form an attachment and finally when they leave, reminisce about the boutique hotel. While the interiors make use of bold tones, the warm colours and vivid patterns put forth a welcoming approach.
Marked by symmetry and understated elegance, the rooms and common areas are memorable in their vibrance, including specially handpicked elements from the cane peacock chair corner, to the hand-painted Puma in the lobby, the grandiose chandeliers and the idiosyncratic tiled flooring. Such an expressive property also boasts of systems thattransform it into a more sustainable endeavour. The hotel includes an automatic organic waste composter that processes all kinds of kitchen and garden waste into compost with a volume reduction up to eighty five or ninety percent within thirty six hours. The rainwater harvesting system replenishes the ground water table, fulfilling the requirementswithin the property. Recently incorporated, a sewage plant treats the wastewater, which facilitates multiple activities across the property. The property also offers a gastronomic journey across global cuisines melding them with rich local flavours, adding some fun fusion, quite seriously, to the palate.
The Connaught's energy renders it as a space that is spunky and sets it apart from that of others, offering respite from the banality of the everyday. Located just perfectly to offer tranquillity while being close to the cityscape, The Connaught is the perfectly indulgent retreat to take some time away from the babel.

This is an exclusive article from our Bookazine. To read more such articles grab your copy here.

Text Unnati Saini
Date 18-10-2021