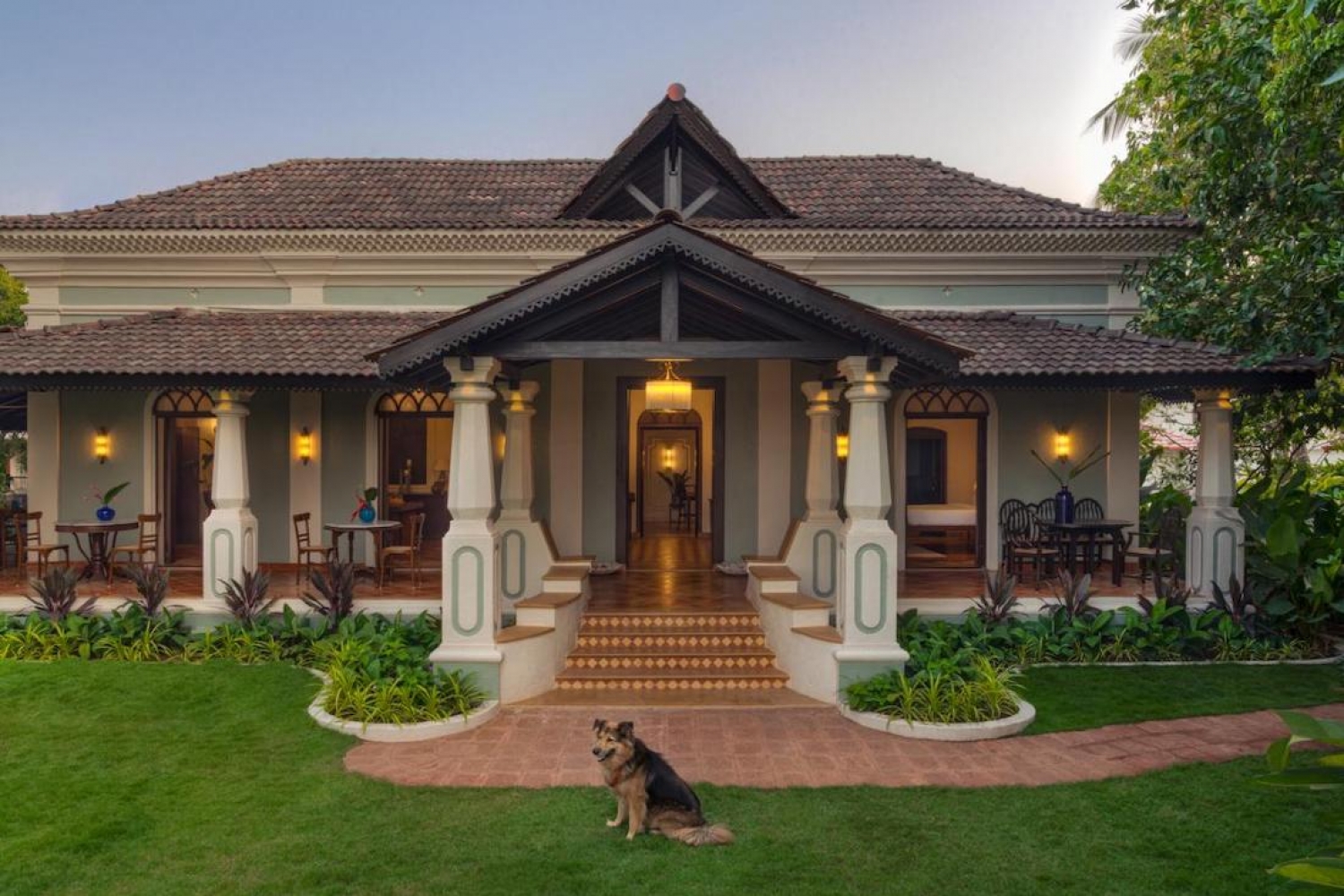 The First House by The Villa Escape, co-founded by Suchna and Yogi Shah, is nestled in Saligao, a wooded village with an abundance of nature in Goa. Originally built by Luis Jose de S. Lourence Mendonca, the Portuguese Consul to the British colony of Aden in 1896, the villa is a now mix of Indo-Portuguese architecture. "While a portion of thehouse was kept in its original avatar, inside we've added all the mod-cons. Ayaz Basrai worked on it and he's given it The Busride look and feel," shares Yogi.
The villa, with all its ten rooms, is rented as a single-key property. To aid sustainable living, the energy, waste and water system were set up in an environmentally-conscious fashion. With The First House, it is easy to feel like stepping into the warmth and comfort of a home, since that has been The Villa Escape's motive from the very beginning.
Suchna and Yogi's collective travellers' experience has heavily guided the setting-up of The First House. "We have a detailed overview of what things should be and feel like. Right from the time you're sending in an enquiry, to helping you curate day-to-day activities and menus, and planning your transfers, the experience we provide at The First House is akin to a concierge service," assures Yogi.
The Villa Escape's The First House is the perfect getaway for travellers seeking an unparalleled tranquil escape in the flora and fauna of the land of siesta, Goa.

This article is an all exclusive from our September EZ. To read more such articles follow the link here.

Text Devyani Verma
Date 04-10-2021