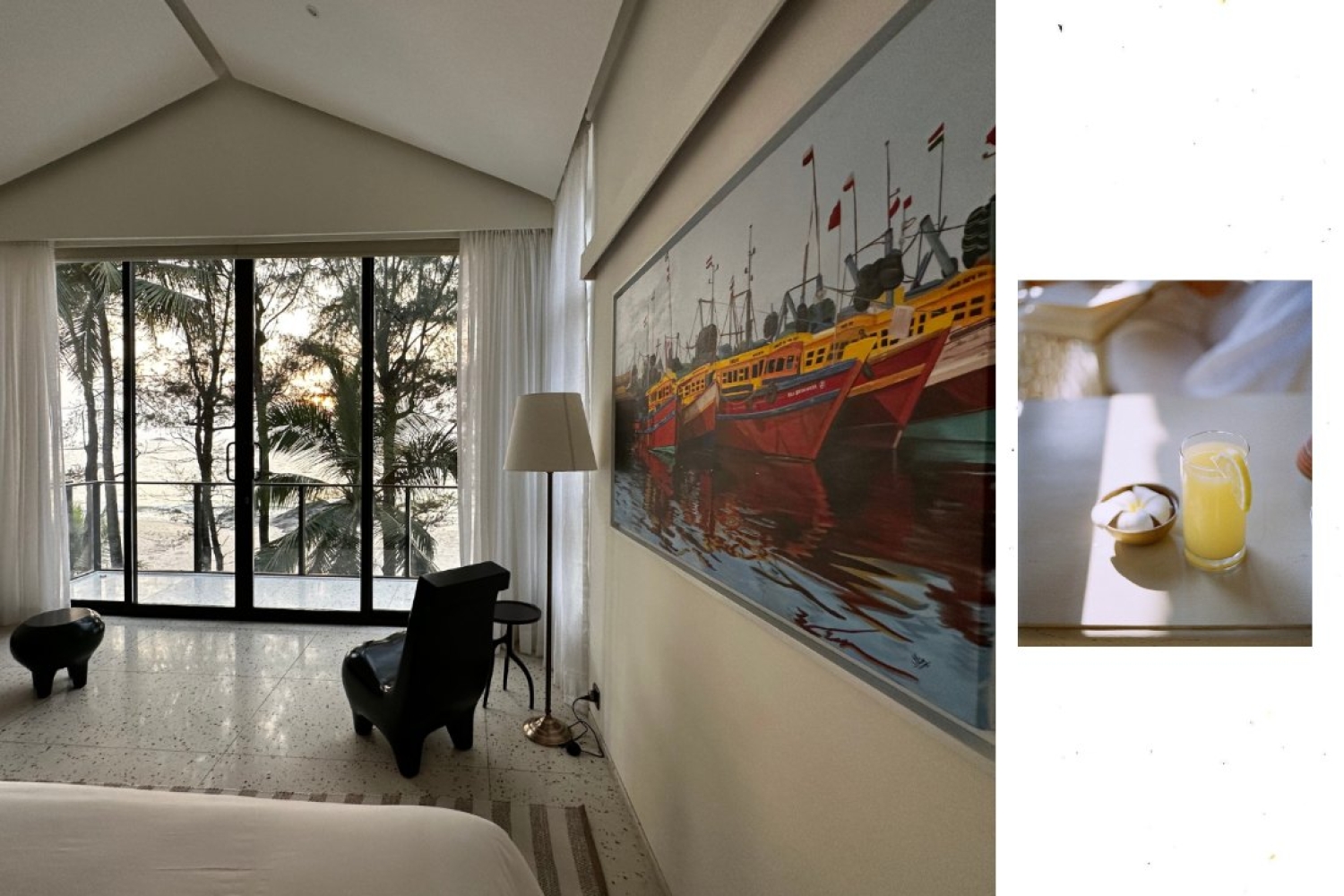 The Postcard on the Arabian Sea
Intimate, unique, and luxurious, the boutique hotel is perfectly positioned just off the scenic Maravanthe coast and in close proximity to the temple city of Udupi in coastal Karnataka. The all-new beach front resort is framed in aquamarine splendour. In a world where few places seem undiscovered, there's a stretch unlike any other. On the secluded coast of Maravanthe Beach, you'll find The Postcard Arabian Sea, and not a lot else. Nine luxury rooms, mere steps away from the sea, ensure that you enjoy uninterrupted views in absolute privacy no matter which room you're in. Fresh sea breeze and the sounds of swaying palm leaves come standard.
"The Postcard is deeply committed to unveiling beautiful holiday destinations across India and providing the ultimate luxury experience to our guests. At our newest hotel, The Postcard on the Arabian Sea, guests will feel connected to the ocean, the richness of the destination, and of course to one another" adds Kapil Chopra, Founder and Chief Executive Officer, The Postcard Hotel. "The resort instantly immerses you in the wonders of being in such secluded proximity to the ocean. Of course our commitment to celebrating this remarkable region is reflected in our cuisine philosophy as well as our experiential offerings" explains Chopra. "There's so much to do in this idyllic destination- or not to do if that is one's preference." Each Postcard is carefully designed, unveiling new luxury and transformative experiences for today's traveller. For those wanting to indulge in coastal Karnataka's wealth of immersions, a getaway here offers plenty of opportunities for adventure and discovery- from water-bound escapades and underwater odysseys, to cultural explorations through magnificent temples, and even guided sanctuary visits.
The natural setting of the space was our key source of inspiration when we conceptualised The Postcard on the Arabian Sea with Akshat Bhatt, principal architect at Architecture Discipline- a multi award-winning architect and architecture practice. The spacious indoor and outdoor areas, inviting the surrounding sights and sounds, organically set the stage- offering guests the flexibility for their own self-discovery. Few will know that Maravanthe Beach on which the hotel sits, is also one of the best diving sites in the country. It's one of the many unique experiences that the region offers. Others include a visit to the sacred shrine of Murudapa, a trail to the Agumbe Peak and Dolphin spotting.

Date 01-03-2023