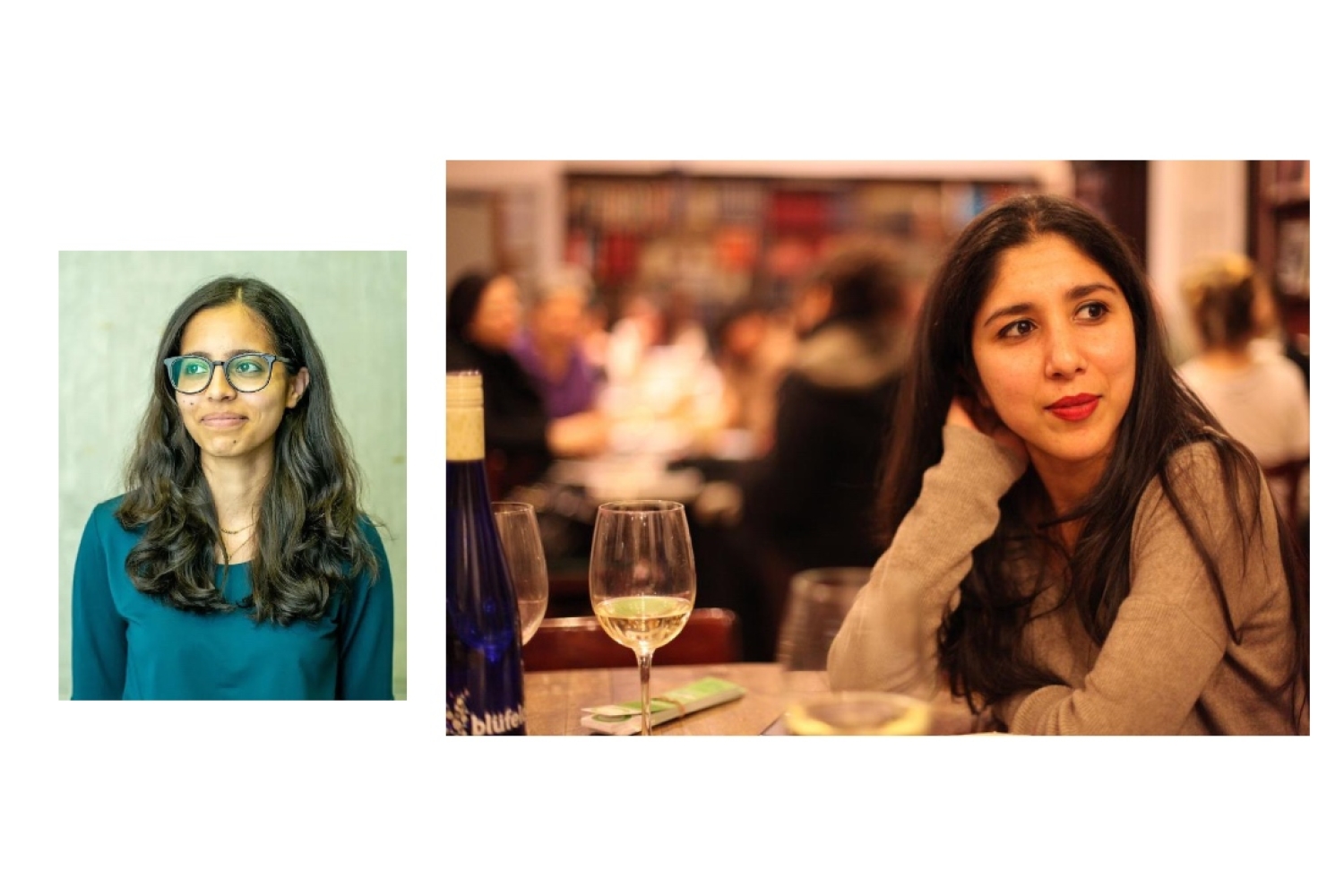 In celebration of Women's Day 2023, we shed a spotlight on promising and emerging female artists we've featured this year from across creative genres.
Reema Maya - Filmmaker
"Telling stories is a fundamental tenet of our entire civilisation. It is how we document life. The posterity that film awards to stories allows them to become a capsule for this moment in culture. For me, telling stories means contributing to the fabric of our culture."
Reema Maya is an award-winning writer-director, known for her socially-relevant independent work and eclectic music video and commercial work. Her new short film, Nocturnal Burger, premiered at Sundance Film Festival this year.
Buku Sarkar - Writer
"I've always written, all my life, so it was a natural thing to pursue."
Buku Sarkar's debut book, Not Quite a Disaster after All, was released earlier this year. Her written work has previously appeared in various magazines and journals including NYRB, n+1, RaleighReview, Threepenny Review, The New York Times, Huffington Post and Mint Lounge. She has also been the recipient of the Andrew Nelson Lytle Award for best short story in 2021. Even her work as a photographer is well known, with her imagery having been exhibited at ICP in New York, Art Basel, Miami, and The Photographers' Gallery, London.
Hiral Jalal - Fashion Designer
"Initially I started my own ethnic wear brand called Hiral Khatri and pursued that for one and a half years, only to realise that western wear was something that I enjoyed doing more. Back in 2019, my brother, Jay, started his streetwear brand and wanted help with designing womenswear for his runway collection. That was when I designed the iconic Jaywalking bralette. While brainstorming ideas and designs I felt there was so much more I could design and create for women, that it gave me the idea to think about getting started on western wear."
Hiral Jajal recently started her own label of western clothing, HIRO, which recently won the INIFD presents Gen Next award.
Jui Apte - Product Designer
"My practice lies at the intersection of design, craft and nature, which seeks to bring a meaningful change to our everyday lives. My design philosophy is based on a deep appreciation for tradition, local craft, and community. As a designer, I am conscious of my environmental responsibilities and strive to strike a balance between how we create and consume."
Jui Apte is a Product Designer from Pune, India, and a recent graduate of MA Material Futures from Central Saint Martins, London.
Karshni Nair - Musician
"I've been fortunate to have some stellar music teachers over the years, who have taught me the importance of finding a way to effectively express myself through the instrument (guitar). I was always fond of writing, which is why my first song came quite easily. In school I was trying to fit in, and at home I was writing music, thus came to life Josephine on the Floor."
Karshni Nair, a singer-songwriter based in Mumbai, began her career as most young musicians starting do — by uploading her works on Soundcloud. Her lyrics often explore the vulnerability of human emotions and experiences. She recently release her single Josephine on the Floor.
Rithika Pandey - Artist
Rithika Pandey (b. 1998, Varanasi) lives and works in Mumbai, India. She has grown up in Nigeria, Ghana and Kenya. Pandey graduated with a BA (Hons) in fine Art from Carmarthen School of Art, Wales, UK (2020) following her studies in Contemporary Art Practice at Srishti Institute of Art Design and Technology, Bangalore, India. For her first solo show in India, Birth of Forgiveness which was on view at Chemould earlier this year, she brought nine tableaus: paintings in pursuit of healing and transformation.