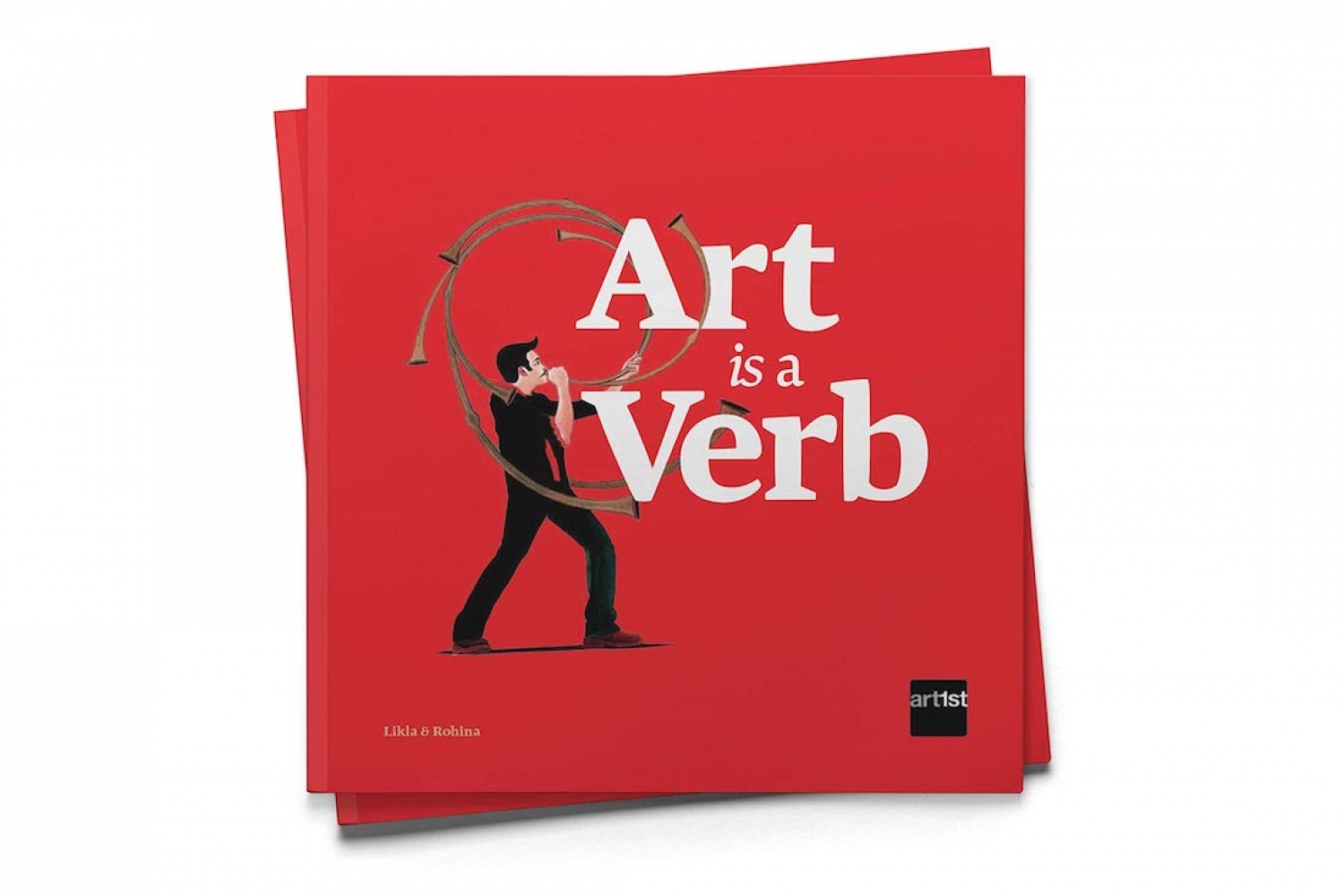 Illustrated Books for Children
Children's books dive into magical worlds. Through words and images, entire universes are created in the minds of young ones. Often, these tales and illustrations stick with people their entire lives, becoming an integral part of their own narratives. No place for conventional sagas, the new age literature for children is conscious, creative, educational and exciting. Platform brings a list of illustrated children's books, written, illustrated and designed by Indian wordsmiths and artists, which deserve a place on every child's bookshelf.
One Lonely Tiger
George R.R. Martin made famous the lines 'the lone wolf dies but the pack survives'. But what happens when the pack dies? One Lonely Tiger by Benita Sen is an illustrated book for children that explores the theme of environmental crisis, leaving animals endangered, lost and confused. Encountering birds, jackals and elephants on his adventures, the protagonist tiger tries his best to befriend them but finds none of his own kind. The tiger, having no other for company, resorts to playing with his own shadow. Fearing the loss of his habitat, he then sets on a journey to space to count the stars, craters of the moon and see planet Mars; reminiscent of Antoine De Saint-Exupéry's The Little Prince. Loneliness however, stays by his side.
The implications of this book are profound, hinting towards the unending destruction of natural reserves at the behest of humankind. Set in verse and backed by vibrant and playful illustrations by Sekhar Mukherjee, the narrative of One Lonely Tiger is a poignant commentary for kids and adults alike, about deforestation and loss of species. The experience is presented through gentle, flippant humour and clever illustrations, signature of Benita Sen. While the tiger laments 'Where did my home go? Where and why, oh why?' Sen ultimately concludes the tale on a positive note of the forest being restored, perhaps as a utopian vision for humanity itself.
From the book Art is a Verb
Art is a Verb
Simply put, Art is a Verb is a masterpiece of a book by author Likla Lall and designer Rohina Thapar. It marries together language, art and action, to create an interactive experience, surprising and delighting readers in equal measure. The book spans the duration of a day, spelt out through verbs of wake, play, eat, see, sleep and more. Augmenting these verbs is beautiful artwork by eminent Indian artists, displaying a range of styles, from modern to expressionist. The book, through its simple verbs, becomes an instruction manual for the reader to 'see, read and do' — to explore the world and the verb. The magic and charm of the book lies in its clever design. Pages are manipulated to fold and flap and extract the most out of artworks to inspire young and old audiences alike, making the obviously straightforward narrative not-so-simple. The tangibleness of the book makes it all the more endearing, as art comes alive for children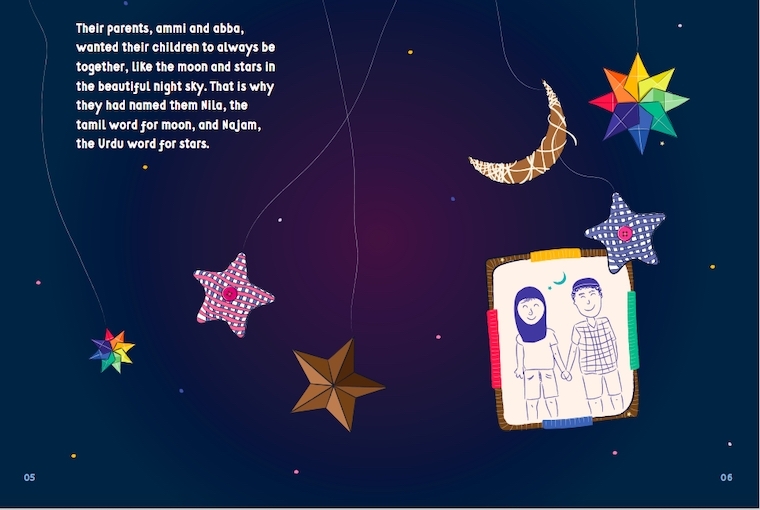 From the book Nila and Najam
Nila and Najam
Written by Ashwini Ashokkumar and illustrated by Anushka Jajodia, Nila and Najam explores the relationship of a brother and sister, as they dream of their future every night. A perfect bedtime story, the book is part of a collection of four other children's books by The Irrelevant Project, which explore concepts of feminism, consent, body positivity, disrupting the status quo and questioning stereotypes. Nila and Najam share a dialogue as Nila speaks of becoming a revered scientist, making robots called Munnu and solving complex math problems, while Najam talks of becoming a primary school teacher, telling stories and inspiring others to imagine.
Although a simple story, Nila and Najam advocates for equality and equal opportunity for all, while promoting non-normative realities. The siblings, through their dreamy tales, slowly strip away conventions of gender roles and professions and enter an alternate reality of possibilities. The endearing words and calming illustrations offer a narrative of confidence, assured self-identity and acceptance. The other four books which deserve a mention as part of the The Irrelevant Project are The Big Book of Why by Ashwini Ashokkumar and illustrated by Roopsha Mandal, Don't Pull My Cheeks by Meghna Chaudhary and illustrated by Pranita Kocharekar, Annie and Arjun written by Varsha Varghese and illustrated by Twisha Maniar and The Curious Case of Mohit and Rumi the Rabbit written by Varsha Varghese and illustrated by Sonaksha Iyengar.
Text Devyani Verma
Date 11-08-2021