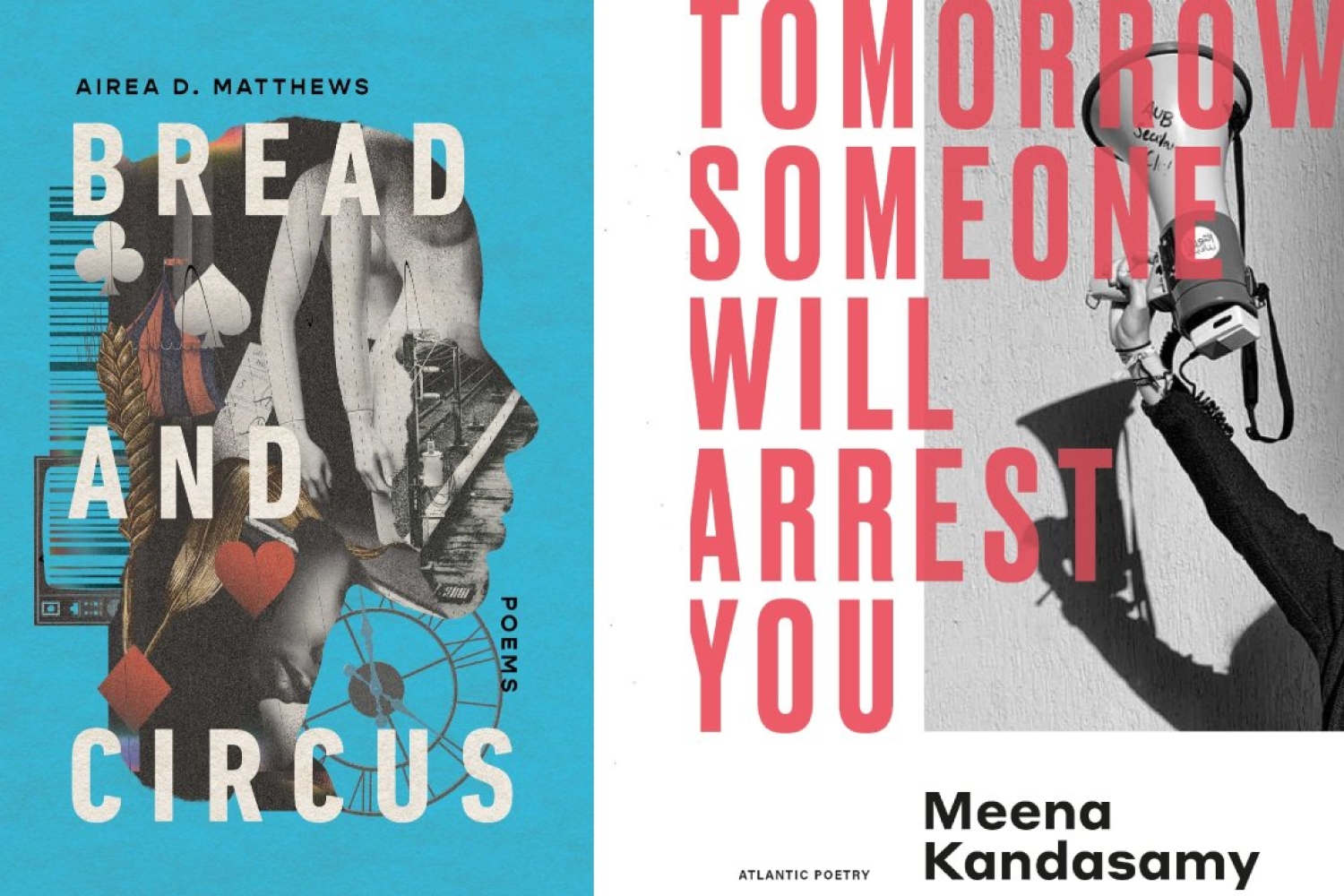 May 2023 is a boom month for poetry enthusiasts. A number of poetry collections have released or are releasing this month. Explore some of our highly recommended titles below:
Tomorrow Someone Will Arrest You
Tomorrow Someone Will Arrest You cements Meena Kandasamy as one of the most exciting, radical thinkers at work today. These poems chronicle wanting, art-making, and the practising of resistance and solidarity in the face of a hostile state. Here, the personal is political, and Kandasamy moves between sex, desire, family and wider societal issues of caste, the refugee crisis, and freedom of expression with grace and defiance. This is a bold, unforgettable collection by a poet who compels us to sit up and listen.
Many Small Hungerings
Many Small Hungerings is the newest collection of poignant poetry from writer and poet William Bortz. In his follow-up to 2021's The Grief We Are Given, Bortz dives even deeper into the complexities of grief and loss, as well as the ever-elusive grip of nostalgia and memory. A warm embrace in a cold world, Many Small Hungerings is a must-have for every lover of poetry.
Fever of Unknown Origin
A collection of profound and piercing poems from a finalist for the Pulitzer Prize about navigating the modern world in search of beauty that will endure. With sublime wit and a Whitmanian eye, Campbell McGrath delivers a stunning collection of warnings, love letters, and praise songs for all that manages to weather the perennial pressures of time: frog ponds, stadium rubble, and the endless cycle of seasons, which usher us deeper into an era we cannot yet know.
Bread and Circus
A powerful collection of autobiographical poems from Yale Young Poets Award Winner and Philadelphia's Poet Laureate Airea D. Matthews about the economics of class and its failures for those rendered invisible by it. Timely, ambitious, and relevant, Bread and Circus is a brilliant intellectual and artistic contribution to an ongoing conversation about American inequality, for fans of Elizabeth Alexander, Natalie Diaz, Eve Ewing, and Gregory Pardlo.
West: A Translation
In 2018, Utah Poet Laureate Paisley Rekdal was commissioned to write a poem commemorating the 150th anniversary of the transcontinental railroad. The result is West: A Translation—an unflinching hybrid collection of poems and essays that draws a powerful, necessary connection between the railroad's completion and the Chinese Exclusion Act (1882-1943). West is accompanied by a website (www.westtrain.org) which features video poems and encourages self-exploration of the transcontinental railroad's history through an interactive, non-linear structure. Pairing this urgent book and innovative website, Rekdal masterfully challenges how histories themselves get written and disseminated. The result is a tour de force of resistance and resilience.

Date 26-05-2023