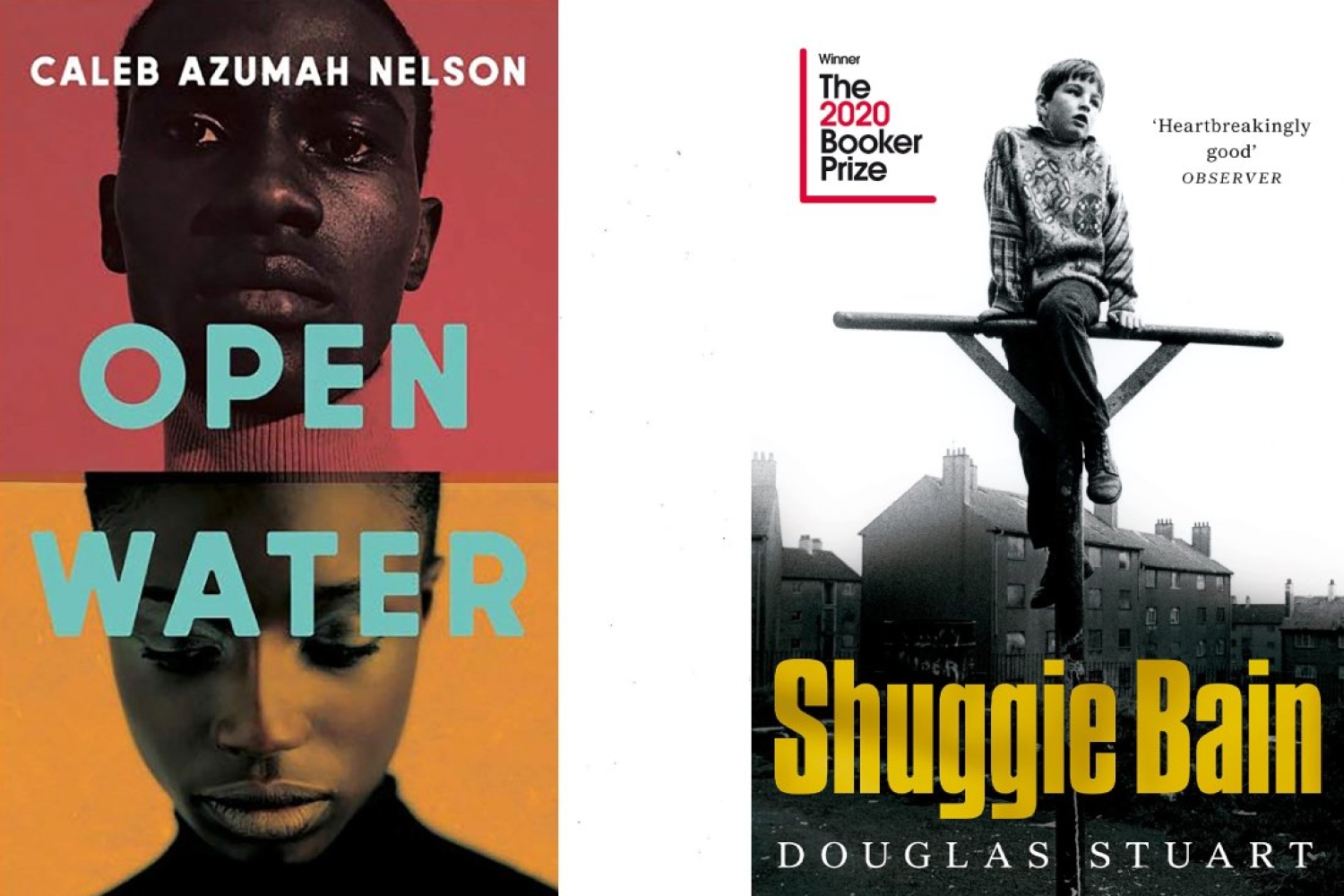 Best Debut Novels of the Past Decade
Ever since Platform's inception, we've been at the forefront of shedding spotlight on new voices, so we've always been on the lookout for debutants in the field of literature. The past decade has been replete with extraordinary emerging talent producing groundbreaking fiction. To give you a peek into this vast catalogue of books, we've narrowed our favourites down to the best ten debut novels of the past decade. Explore our list below:
The Immortal King Rao by Vauhini Vara (2022)
In an Indian village in the 1950s, a precocious child is born into a family of Dalit coconut farmers. King Rao will grow up to be the most accomplished tech CEO in the world and, eventually, the leader of a global, corporate-led government. The Immortal King Rao is a resonant debut novel obliterating the boundaries between literary and speculative fiction, the historic and the dystopian, confronting how we arrived at the age of technological capitalism and where our actions might take us next.
Read our interview with the author here
Open Water by Caleb Azuman Nelson (2021)
In a crowded London pub, two young people meet. Both are Black British, both won scholarships to private schools where they struggled to belong, both are now artists, he a photographer, she a dancer, and both are trying to make their mark in a world that by turns celebrates and rejects them. With gorgeous, soulful intensity, and blistering emotional intelligence, Caleb Azumah Nelson gives a profoundly sensitive portrait of romantic love in all its feverish waves and comforting beauty.
Shuggie Bain by Douglas Stuart (2020)
Winner of the Booker Prize 2020 and shortlisted for the National Book Award for Fiction 2020, Douglas Stuart's Shuggie Bain lays bare the ruthlessness of poverty, the limits of love, and the hollowness of pride.
Read our interview with the author here
Girl in White Cotton by Avni Doshi (2019)
Shortlisted for the Booker Prize 2020, Girl in White Cotton is a journey into shifting memories, altering identities, and the subjective nature of truth. Tracing the fragile line between familial devotion and deception, Avni Doshi's mesmerising first novel will surprise and unsettle you.
Read our interview with the author here
Girls Burn Brighter by Shobha Rao (2018)
Poornima and Savitha, born in poverty, have known little kindness in their lives until they meet as teenagers. When an act of devastating cruelty drives Savitha away, Poornima leaves behind everything she has ever known to find her friend. Alternating between the girls' perspectives as they face apparently insurmountable obstacles on their travels through the darkest corners of India's underworld and across an ocean, Girls Burn Brighter introduces two heroines who refuse to lose the hope that burns within.
Read our interview with the author here
Lincoln in the Bardo by George Saunders (2017)
Winner of the Booker Prize 2017, Lincoln in the Bardo is written with George Saunders' inimitable humour, pathos and grace. Here he invents an exhilarating new form, and is confirmed as one of the most important and influential writers of his generation. Deploying a theatrical, kaleidoscopic panoply of voices - living and dead, historical and fictional - Lincoln in the Bardo poses a timeless question: how do we live and love when we know that everything we hold dear must end?
Read our interview with the author here
Winter in Sokcho by Elisa Shua Dusapin (2016)
It's winter in Sokcho, a tourist town on the border between South and North Korea. The cold slows everything down. Bodies are red and raw, the fish turn venomous, beyond the beach guns point out from the North's watchtowers. A young French Korean woman works as a receptionist in a tired guesthouse. One evening, an unexpected guest arrives: a French Cartoonist determined to find inspiration in this desolate landscape. The two form an uneasy relationship. An exquisitely-crafted debut, which won the Prix Robert Walser, Winter in Sokcho is a novel about shared identities and divided selves, vision and blindness, intimacy and alienation.
Read our review of the English translation of the book here
The Sympathizer by Viet Thanh Nguyen (2015)
It is April 1975, and Saigon is in chaos. At his villa, a general of the South Vietnamese army is drinking whiskey and, with the help of his trusted captain, drawing up a list of those who will be given passage aboard the last flights out of the country. Winner of the Pulitzer Prize for Fiction 2016, The Sympathizer is the story of this captain: a man brought up by an absent French father and a poor Vietnamese mother, a man who went to university in America, but returned to Vietnam to fight for the Communist cause. A gripping spy novel, an astute exploration of extreme politics, and a moving love story, The Sympathizer explores a life between two worlds and examines the legacy of the Vietnam War in literature, film, and the wars we fight today.
The Miniaturist by Jessie Burton (2014)
Set in seventeenth century Amsterdam — a city ruled by glittering wealth and oppressive religion — a masterful debut steeped in atmosphere and shimmering with mystery, in the tradition of Emma Donoghue, Sarah Waters, and Sarah Dunant. Beautiful, intoxicating and filled with heart-pounding suspense, Jessie Burton's magnificent debut novel The Miniaturist is a story of love and obsession, betrayal and retribution, appearance and truth.
We Need New Names by NoViolet Bulawayo (2013)
An exciting literary debut — the unflinching and powerful story of a young girl's journey out of Zimbabwe and to America. Darling is only ten years old, and yet she must navigate a fragile and violent world. In Zimbabwe, Darling and her friends steal guavas, try to get the baby out of young Chipo's belly, and grasp at memories of Before. Before their homes were destroyed by paramilitary policemen, before the school closed, before the fathers left for dangerous jobs abroad. But Darling has a chance to escape: she has an aunt in America. She travels to this new land in search of America's famous abundance only to find that her options as an immigrant are perilously few.

Date 25-04-2023