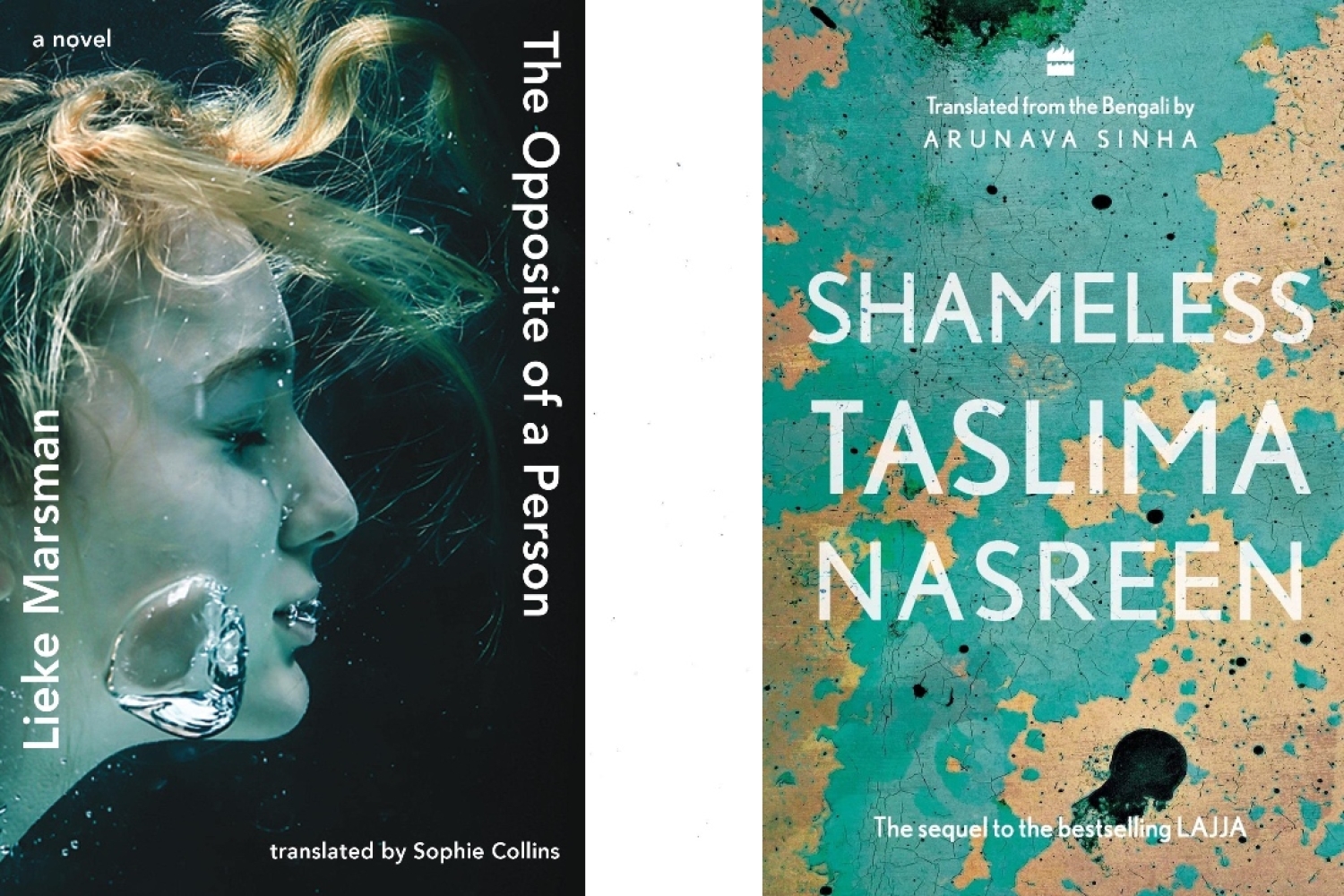 Celebrating Women in Translation Month
At Platform, we have had the privilege of connecting with women writers, sharing their stories, featuring their books, and learning from their creative wisdom. It gives us even more pleasure, when the said writers gain a wider audience through the translation of their books, and we get to read literary gems from other languages. Since August is Women in Translation month, we have decided to celebrate it by revisiting our features on six incredible translated books, written by women. Celebrate with us by delving into the features below:
Taslima Nasreen
Taslima Nasreen's story is testament to why the written word is revolutionary. Even after her novel Lajja (Shame) led to her suffering a number of physical and other attacks — and eventual exile — for her critical scrutiny of Islam and her demand for women's equality, Taslima never stopped fighting for justice through her writing. We had the privilege of interviewing her for the English translation of her sequel to Lajja called Shameless. Revisit our interview with the eminent writer here.
Elisa Shua Dusapin
Elisa Shua Dusapin's debut novel, Winter in Sokcho, translated into English from French by Aneesa Abbas Higgins, was the winner of the National Book Award 2021 for Translated Literature. Set in the tourist town of Sokcho, on the border between South and North Korea, Elisa's novel is about shared identities and divided selves, vision and blindness, intimacy and alienation. Read our review-cum-interview of the book here.
Sheela Tomy
Recently translated from Malayalam to English by Jayasree Kalathil, Valli, by Sheela Tomy, is a deeply personal book for its author, as it is primarily inspired by her roots in Wayanad. Told across many generations, Valli introduces the reader to the mystical land of Wayanad and its beautiful forest, alongside the land's turbulent history, and the many people who call it home today. Valli is a reminder of the atrocities human beings have committed towards nature, and one another, owing to our greed for resources and power. At the same time, it is a prayer, as Sheela Tomy puts it, filled with hope for change and a better future. Read our interview with the author and translator here.
Lieke Marsman
Current Poet Laureate of the Netherlands, Lieke Marsman's debut fiction was recently translated from Dutch to English by Sophie Collins. The book is a remarkable exercise in laying bare for the reader the world that they inhabit and making them examine their own place in it. The Opposite Of A Person is truly a book that reflects its context brilliantly and ingeniously. Lieke Marsman is a literary voice worth your attention and time, one whose work should be read and relished eternally. Read our review of the book here.
Brenda Navarro
Empty Houses, Brenda's debut book, takes place in the aftermath of a shocking incident: a child has disappeared from the park where he was playing. His mother is distraught, caught between being tormented by his absence but also by her ambivalence: did she even want him in the first place? In a working class neighbourhood, on the other side of Mexico City, another woman fiercely protects hers, one for whom she has been longing all her life. Empty Houses switches between the voices of these two women, exploring the desires, regrets and social pressures of motherhood. Translated from Spanish into English by Sophie Hughes, the book received immense acclaim. Read our feature on the book and the author here.
Hanne Ørstavik
In 1997, Hanne Ørstavik wrote Kjærlighet, which became her first book to be translated and published in America as Love. The sheer literary brilliance of the book got it shortlisted for National Book Awards in the category of Translated literature, making Hanne Ørstavik a name to be reckoned with not just in the world of Norwegian literature, but World literature. A hauntingly beautiful prose about a mother-son relationship, Love has been garnering critical acclaim ever since its translation was released. Read our interview with the author here.

Date 23-08-2022